Details
Gender: Female
Age: 25
Height: 165cm
Body type: Curvy
Hair colour: Brunette
Eye colour: Blue
| Day | From | Till |
| --- | --- | --- |
| Sunday | 12:00 AM | 11:59 PM |
| Monday | 12:00 AM | 11:59 PM |
| Tuesday | 12:00 AM | 11:59 PM |
| Wednesday | 12:00 AM | 11:59 PM |
| Thursday | 12:00 AM | 11:59 PM |
| Friday | 12:00 AM | 11:59 PM |
| Saturday | 12:00 AM | 11:59 PM |
About Acacia Henley escort
*NEW PHONE NUMBER - TEXT ONLY* 0473571169
The door opens as my wide smile and doe eyes greet you, my gentle hands guiding you to where our venture awaits. Warm, soft and inviting, you are assured to feel at home from my first embrace. You freshen up as I pour us both a drink, little do you know I've been eagerly anticipating your arrival and I nervously do one last check of my hair as I hear you return...
Or perhaps,
You sit patiently awaiting my arrival, "is everything perfect?" you continue asking yourself. You check one last time as you hear a knock at the door. You take a final moment to picture the girl you've been talking to, will it really be her? Sometimes these things are too good to be true. You awkwardly fumble with the lock and immediately when you swing the door open you catch that signature sparkle in my eye that I warned would have you hooked...
Just like no two people, no two sessions are ever the same. I don't provide my services in lists as I find it rather bland and would much prefer we take that time to get to know each other through a little communication. I do encourage a general idea of your expectations for our time together but ultimately I believe intimate details are best discussed face to face over a drink ;)
Fancy me bringing a friend along for us to explore a little extra company together? Perhaps you're a couple that wants to mutually channel your desire into someone fresh for the evening? I am genuinely bisexual and am told countless times that I truly come alive when I get my hands on a woman but don't just believe me, make sure you experience it for yourself...
I am kink/fetish friendly and love exploring many types of play but I am particular who I do these sessions with so your first impression matters. I need you to be clear prior to the session about what you want to take place as we need to establish clear consent boundaries and I want to have all that out of the way before we begin so that we can disrupt the flow of the session as little as possible.
It's only natural to desire a woman's touch so don't deny yourself the pleasure any longer...
Acacia xx
Please TEXT only to ensure I will get back to you.
When booking please include the following:
Client types
I see Men, Women, Couples, Trans and Disabled Clients

Services offered by Acacia Henley escort
Sorry, Acacia Henley hasn't confirmed any offered experiences.
To check what they're offering please contact them directly.
Acacia Henley escort rates
Incall
| Session | Cost | Description |
| --- | --- | --- |
| 15min | $150 | — |
| 30min | $250 | — |
| 1hr | $350 | — |
| 90min | $500 | — |
| 2hr | $600 | — |
Outcall
| Session | Cost | Description |
| --- | --- | --- |
| 1hr | $400 | — |
| 90min | $550 | — |
| 2hr | $650 | — |
Please contact Acacia Henley - Escort | Adelaide Escort directly to book an appointment.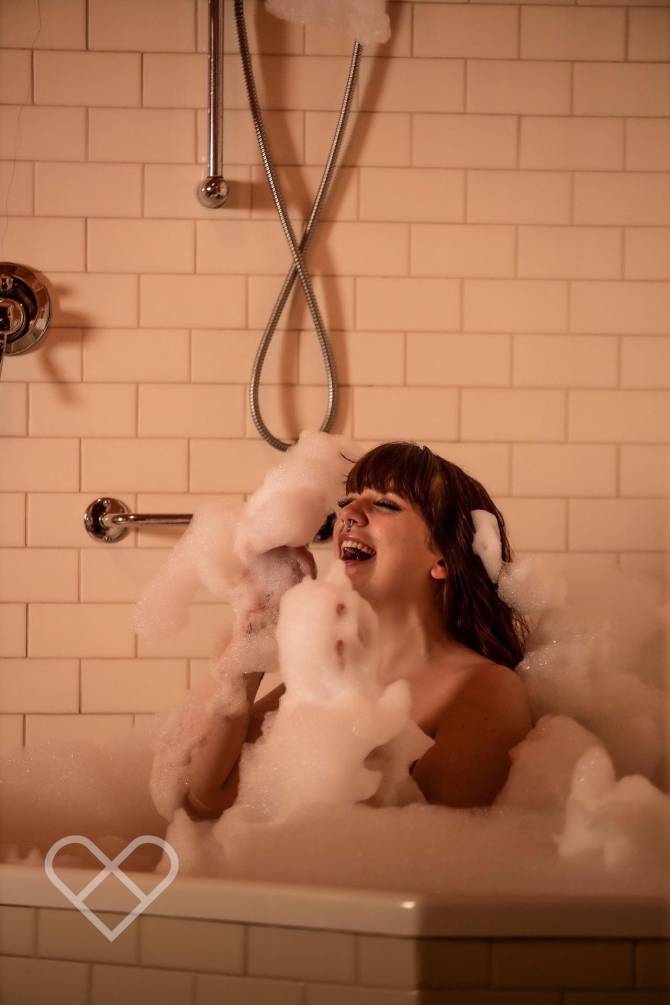 Reviews
Acacia Henley has no reviews at this time.
If you've shared an experience with them why not...
Have you shared an experience with Acacia Henley - Escort | Adelaide Escort? Leave a review.