Details
Gender: Female
Ethnicity: European
Age: 30
Height: 158cm
Body type: Slim
Hair colour: Blonde
Eye colour: Blue
| Day | From | Till |
| --- | --- | --- |
| Sunday | 11:00 AM | 11:59 PM |
| Monday | 11:00 AM | 11:59 PM |
| Tuesday | 11:00 AM | 11:59 PM |
| Wednesday | 11:00 AM | 11:59 PM |
| Thursday | 11:00 AM | 11:59 PM |
| Friday | 11:00 AM | 11:59 PM |
| Saturday | 11:00 AM | 11:59 PM |
 Find out when they're touring
 Receive updates and announcements from Alena Easton
About Alena Easton escort
Well behaved women rarely make history...
You lock eyes with me as we move toward one another, whether it is for a first touch or a familiar embrace - it seems as though the world melts away and all I see is you. The scent of my perfume lingers in the air, wafting intoxicatingly around us as you place a hand around my slender waist and feel the fullness of my lips pressing gently against your cheek.
I am Alena Easton, a Melbourne based courtesan who revels in providing an all-encompassing experience of companionship. It is a true pleasure to know that you are perusing my profile, we are one step closer to stealing away some delectable and memorable moments together.
A classic beauty with a petite body and waist length blonde hair, my Eastern European roots are evident in my features and my glittering blue-eyed gaze and cheeky, devilish smile will win your affections instantaneously. I am confident yet humble, feminine yet strong, intelligent and yet not above carefree silliness and laughter; a living example of the many ways juxtaposition makes for a fascinating woman.
The above is the woman you see in public, however, when we enter our space and step behind the bedroom door, my sensibilities fall away and I am lost to the moment, my clothes falling to the floor as my unashamed connection to my sexuality, my desire to pleasure and be pleasured enliven my spirit and fill the room with passion.
I believe that we are lifelong learners, and I have a seemingly unquenchable thirst for knowledge. Currently a post-graduate student at university in a competitive field, I am goal-oriented, driven and wise beyond my years.
Work and study aside, I am an avid reader with an inability to walk past any book shop without slipping inside it to see what literary treasures I may find. I find great joy in my ever expanding collection of indoor plants (with my favourite types being any variety of Sansevieria or Zamioculcas families), engaging in charitable ventures related to my humanitarian, social, psychological and political interests, classical music, dancing and social events and indulging in the finest things that this world has to offer.
As a multifaceted and dynamic young woman, I meet you as an equal, somebody who can make you laugh with my quick-witted and fiery sense of humour while moments later joining you in more serious conversations or a friendly debate. My understanding and movement through the world is gentle, my disposition is warm and inviting and joy passions for this world are deeply rooted in meaningful human connections that are based on mutual respect, attraction and trust.
Your privacy and security is my utmost priority. I offer some flexibility with screening requirements for those people who require it. I am a discreet companion who will engage with you with respect, kindness and warmth that will leave you feeling as though you have known me for an age rather than a moment and from there, our most exciting rendezvous can begin.
Client types
I welcome all people to seek my companionship. All genders, all sexualities, all races and all cultures are welcomed with open arms. My only requirement of all clientele is respect and adherence to security and screening processes, this relationship is most rewarding when it is formed on a solid foundation of mutual respect.

Services offered by Alena Easton escort
Sorry, Alena Easton hasn't confirmed any offered experiences.
To check what they're offering please contact them directly.
Alena Easton escort rates
Outcall
| Session | Cost | Description |
| --- | --- | --- |
| 1 | $750 | GFE |
| 2 | $1400 | GFE |
| 3 | $2000 | GFE |
| 4 | $2600 | GFE |
| 1 | $950 | PSE |
| 2 | $1850 | PSE |
| 3 | $2550 | PSE |
| 4 | $3250 | PSE |
Please contact Alena Easton - Escort | Melbourne directly to book an appointment.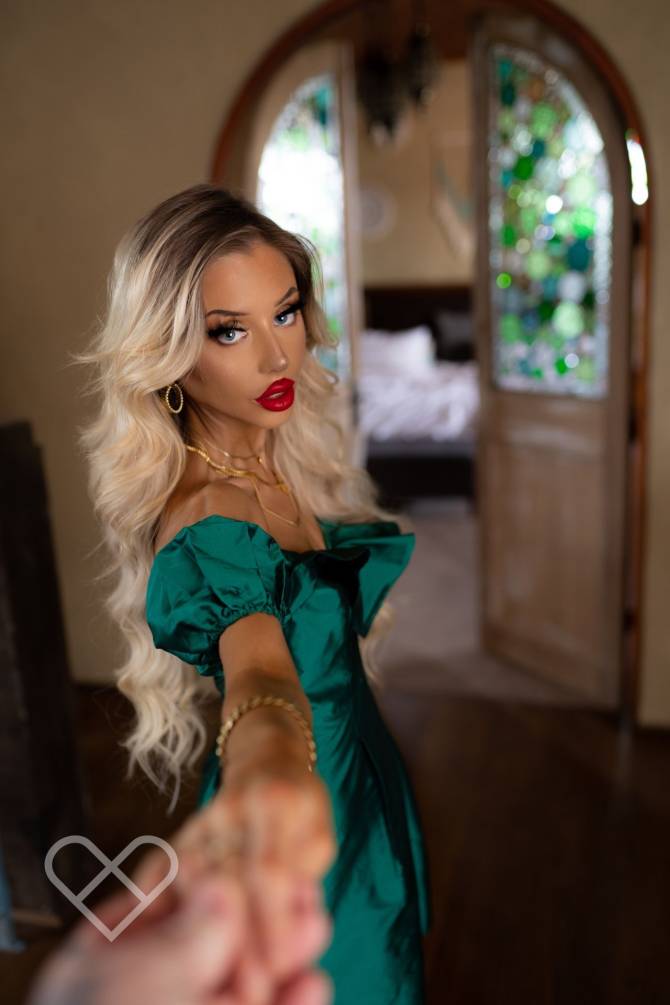 Reviews
Alena Easton has no reviews at this time.
If you've shared an experience with them why not...
Have you shared an experience with Alena Easton - Escort | Melbourne? Leave a review.