Details
Gender: Female
Age: 25
Height: 180cm
Body type: Curvy
Hair colour: Auburn
Eye colour: Blue
| Day | From | Till |
| --- | --- | --- |
| Sunday | 12:00 AM | 11:59 PM |
| Monday | 12:00 AM | 11:59 PM |
| Tuesday | 12:00 AM | 11:59 PM |
| Wednesday | 12:00 AM | 11:59 PM |
| Thursday | 12:00 AM | 11:59 PM |
| Friday | 12:00 AM | 11:59 PM |
| Saturday | 12:00 AM | 11:59 PM |
 Find out when she's touring
 Receive updates and announcements from her
About Alena Lennox
Hey there lover,
Look no further you have found the perfect, natural, sweet-harlett.
Add some spice to your life with this authentic ginger and escape to your deepest fantasies. I am here for your unique experience. Whether you need a kink queen pornstar or a silky sophisticated girlfriend. Why not a bit of both? I am confident I will blow your mind with skills beyond your wildest imagination.
I hope to dazzle you with my blue eclipsed eyes and thick golden hair, contrasted on milky porcelain skin. Behind my delectable leggy physique and insatiable charm, I am more than your average doll. I am well-educated and passionate about making your experience exciting and memorable. I like to get to know my lovers and provide a service that is special to you. If you are looking for something a step above the rest, book some time with a refined, antiquated goddess.
My service offers the utmost discretion and understanding. You can be sure you will be in safe hands sexually, emotionally and physically. Time with me is for you to relax and release the pressure of this modern society. Let your inhibitions run free and treat yourself to a drama free erotic adventure. Let me soothe you with sensuality and we will bathe in the raw tantra of intimacy and hedonism.
My philosophy in sex and love makes me totally judgement free and open to anyone, men, women, trans and differently abled people of all ages over 18.
Come with me down the rabbit hole and book some time in wonderland
Hope to see you soon
Client types
Males, females, couples, trans, disability
Additional Information
Outcall only - price includes travel up to an hour
Rates – Incall
| Session | Cost | Description |
| --- | --- | --- |
| 15min | $200 | GFE/PSE |
| 30mins | $300 | GFE/PSE |
| 1hr | $550 | GFE/PSE |
| 2hr | $1100 | GFE/PSE |
Rates – Outcall
| Session | Cost | Description |
| --- | --- | --- |
| 1hr | $650 | GFE/PSE |
| 2hr | $1200 | GFE/PSE extended |
| 4hr | $2200 | Half day/night date |
| 10hr | $5000 | Overnight date |
Please contact Alena Lennox directly to book an appointment.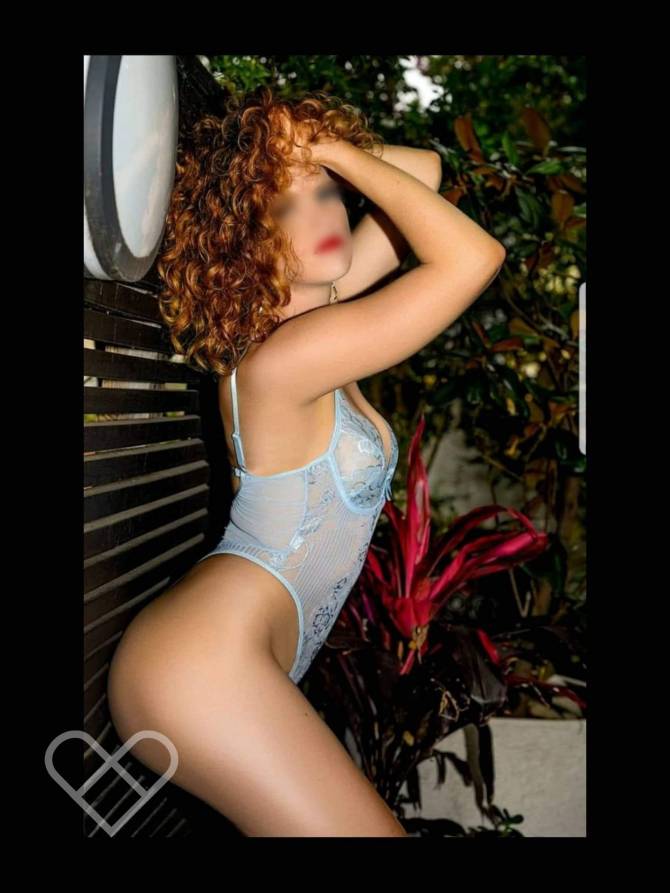 Reviews
Alena Lennox has no reviews at this time.
If you've shared an experience with her why not...
Have you shared an experience with Alena Lennox? Leave a review.