Details
Gender: Female
Ethnicity: Australian
Age: 29
Height: 167cm
Body type: Curvy
Hair colour: Red
Eye colour: Blue
My availability changes regularly. It is always best to provide at least 24 hours' notice for booking requests.
| Day | From | Till |
| --- | --- | --- |
| Sunday | 10:00 AM | 10:00 PM |
| Monday | 10:00 AM | 10:00 PM |
| Tuesday | 10:00 AM | 10:00 PM |
| Wednesday | 10:00 AM | 10:00 PM |
| Thursday | 10:00 AM | 10:00 PM |
| Friday | 10:00 AM | 10:00 PM |
| Saturday | 10:00 AM | 10:00 PM |
About Alice Grey escort
Hi friends, my name is Alice. I'm an easygoing sweetheart with a penchant for corny jokes and walking around naked.
If you're anything like me, you value that 'click'. You look for that easy feeling of mutual respect and understanding, usually reserved for old lovers or friends. You see value in letting our time unfold organically and aren't afraid to laugh or tell me that my jokes are terrible. You're turned on by people who are nice to those employed within the service industry because you've been there before and haven't forgotten where your path began.
I am fiercely loyal to the notion that everyone deserves to experience intimacy, regardless of their age, gender or race. Perhaps you need a moment of refuge and affection. Perhaps you need companionship and prefer lingering moments of meaningful connection above a brief interlude. I believe that there is a place for every kind of encounter, and that the most memorable experiences stem from honest communication without judgement or rigid expectations.
I'm educated to a postgraduate level and have ventured back for more, whilst dabbling in investing and plant-parenting on the side. Although quiet moments are hard to come by, they mean the most when spent in treasured company. Whether we kick off our shoes and share a beer on the couch or get a little fancy at a fine dining restaurant, I would just be happy to be spending time with you.
In this world of beautiful and courageous people, it can be a challenge to not join the ranks of those who show their faces. I am limited by discretion and conservative future job prospects, but hope that my website and social media feeds afford a deeper look into my personality where my discreet photography cannot. If neither take your fancy, animal lovers might delight in (or cringe at) my cat (Pinot)'s twitter feed.
This space has afforded me some beautiful moments with equally beautiful people from all walks of life, for which I am deeply grateful. I owe some of my greatest achievements, travels and memories to these people, whose kindness helped to make these things happen. Over time I have come to realise that these connections are exciting, inspiring and often life-changing - on both sides of the envelope.
Ultimately, I believe in three things: fun without judgement, honest communication and great sex. I hope that my candour puts your mind at ease, and encourages you to be yourself with the knowledge that you are safe with me.
I look forward to meeting you,Alice
"My time with Alice took me back to when I was a kid & Santa Claus existed, dragons lived in the hills behind my grandparents house, monsters hid under my bed & anything was possible." - Hugh, 2018.
Client types
I welcome clients of all genders and ethnic backgrounds. I also have experience with couples and those with disabilities.

Services offered by Alice Grey escort
Affectionate Kissing
BBBJ
Blow Job
CIM
CIM Swallow
COB
COF
Companion
Couples
Cuddling and Affection
Deep Throat
Dinner Date
Disabled Clients
Fetish
FFM
Foot Fetish
Kinky GFE
Kissing
Lesbian
Lingerie Requests
Massage
MMF
MSOG
Multiple Positions
Mutual Masturbation
Nipple Play
Oral on Me
Overnight Stays
Rimming on You
Sex Toys
Shower Together
Social Outings
Spanking
Strap On
Tie and Tease
Travel Companion
Contact Alice Grey to organise a time to share an experience via:
Additional Information
A note on services: I understand that service lists are a convenient way to determine whether your needs align with a provider's offerings. However, I prefer not to use them. Please contact me with your specific request/s, as I encourage approaching bookings with open minds and communication.
Discreet, well-presented private residence in North Melbourne. Street parking available.
Private residences welcome for outcalls, hotels preferred. It doesn't need to be fancy, but it does need to be safe.
Please be aware that all new clients or clients booking for interstate tours will be asked to supply a discreet deposit ($300) to secure their appointment.
All deposits and/or pre-payments are non-refundable should clients cancel or fail to attend.
Bookings and deposits will be deemed forfeit if the client fails to communicate following 30 minutes of the arranged start time. A credit for a future booking may be arranged at my discretion, depending on the circumstances.
My assistant Grace handles my inbox while I am tied up with studies, and will be in touch within 12 hours of your email.
Alice Grey escort rates
Outcall
| Session | Cost | Description |
| --- | --- | --- |
| 12-15 hours | $4000 | Overnight |
| 4 hours | $1500 | Lunch or dinner date (2 hrs out, 2hrs in) |
| 3 hours | $1400 | — |
| 2 hours | $1100 | — |
| 1.5 hours | $900 | — |
| 1 hour | $700 | Incall preferred |
Please contact Alice Grey - Escort | Melbourne Escort directly to book an appointment.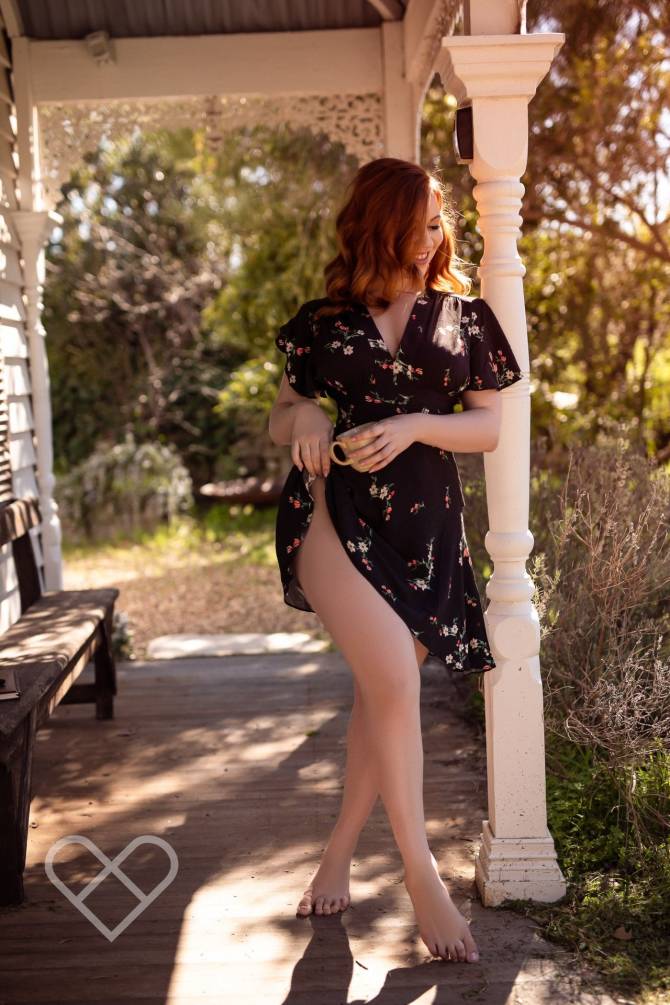 Reviews
Alice Grey has no reviews at this time.
If you've shared an experience with them why not...
Have you shared an experience with Alice Grey - Escort | Melbourne Escort? Leave a review.