Contact
Email: fatima.ilkentapar@gmail.com
Phone: 0424114337
SMS or email only, no calls please. Thx
Details
Gender: Female
Ethnicity: Greek
Age: 30
Height: 170cm
Body type: Curvy
Hair colour: Brunette
Eye colour: Blue Green mix
Advanced notice required, no short notice bookings at this time, please
| Day | From | Till |
| --- | --- | --- |
| Sunday | 11:00 AM | 11:59 PM |
| Monday | 11:00 AM | 11:59 PM |
| Tuesday | 11:00 AM | 11:59 PM |
| Wednesday | 11:00 AM | 11:59 PM |
| Thursday | 11:00 AM | 11:59 PM |
| Friday | 11:00 AM | 11:59 PM |
| Saturday | 11:00 AM | 11:59 PM |
 Find out when they're touring
 Receive updates and announcements from Aphroditi B
About Aphroditi B escort
Hello there, all you beautiful ladies! I am the Greek Goddess you've been looking for, named after the ancient Greek goddess of sexual love and beauty. If you need a beautiful lady to make your fantasies come true, I'm your woman. And these photos are all of me, what you see is what you get!
As was said in a movie "Greek women, we may be lambs in the kitchen, but we're TIGERS in the bedroom!" So I can be sweet and tender, yet also a passionate tigress between the sheets!
(With regards to couples, I only touch women and I only let women touch me. Please don't take it personally, gentlemen, I just don't swing that way. I am happy, however, for you to watch me with your woman, or for you to hire me with another escort to "perform" for you ;) That'll be a show you won't forget!)
I like to think I'm cultured, as I've been to many parts of the world and I love various arts, with Impressionist and Renaissance being two of my favorites. We can attend an exhibition together if you like art too!
I love music (mostly the retro hits acts) and movies, from romantic comedies and dramas, to the classic, period and of course racy/erotic films ;) I also love biopics, documentaries and old TV sitcoms. So needless to say, I love to roleplay too
One of the more sensual things I love, in addition being naked in a comfy bed with another lady, is having a bath with a LUSH bath bomb. I love watching it do it's magic in the water, then soaking myself in the LUSH-scented waters. Why don't you join me and make it sweeter and sexier? What scents turn YOU on?
I feel all women are beautiful and I love them, which makes me feel even more grateful to be a woman myself! So please don't be shy, I don't judge, whatever your race, size, age (provided you're over 18 of course!) etc, I'll be happy to see you, so drop me a line and we can go from there! Cash payment preferred, 10% deposit required. I look forward to meeting you!
Yours truly, Aphroditi, your Olympian Goddess
P.S. Please note I only provide sexual services to women. (At this time I only provide outcalls because I'm about to move to a new home, however I can provide incalls at a hotel when I go on tour) NO NATURAL AND NO ANAL!!
Client types
Women, Couples, and duos with another escort

Additional Information
For bookings outside Metropolitan Sydney (i.e. Newcastle, Central Coast, Blue Mountains, Wollongong), at least 2-3 days advanced notice is required. SMS ONLY
And don't even think about initiating contact with just "hi", "hey", "you available" or the like. I will not reply to those. Please take the time to tell me about yourself
Aphroditi B escort rates
Outcall
| Session | Cost | Description |
| --- | --- | --- |
| 1 hour | $400 | + Shebah return fare |
| 2 Hours | $800 | + Shebah return fare |
| Dinner Date | $1200 | 2 hrs social, 2 hrs play |
| Overnight | $3500 | 16 hours - At least 8 hours sleep |
| Couples | $550 | I only touch women |
| Erotic Massage | $300 | — |
| Additional Hours | $300 | — |
| Social Date | $200 | — |
| Duos/Doubles | $1100 | This is a voyeuristic experinece. Both men and women can book me for this |
10% deposit required. The deposite is not refundable unless I'm the one cancelling, but we can reschedule it for later date if you cancel up to 48 hours prior to our scheduled date. If you cancel less than 48 hours ahead of time, the deposit is forefieted and you'll have to make a new deposit.
Please contact Aphroditi B - Escort | Australia directly to book an appointment.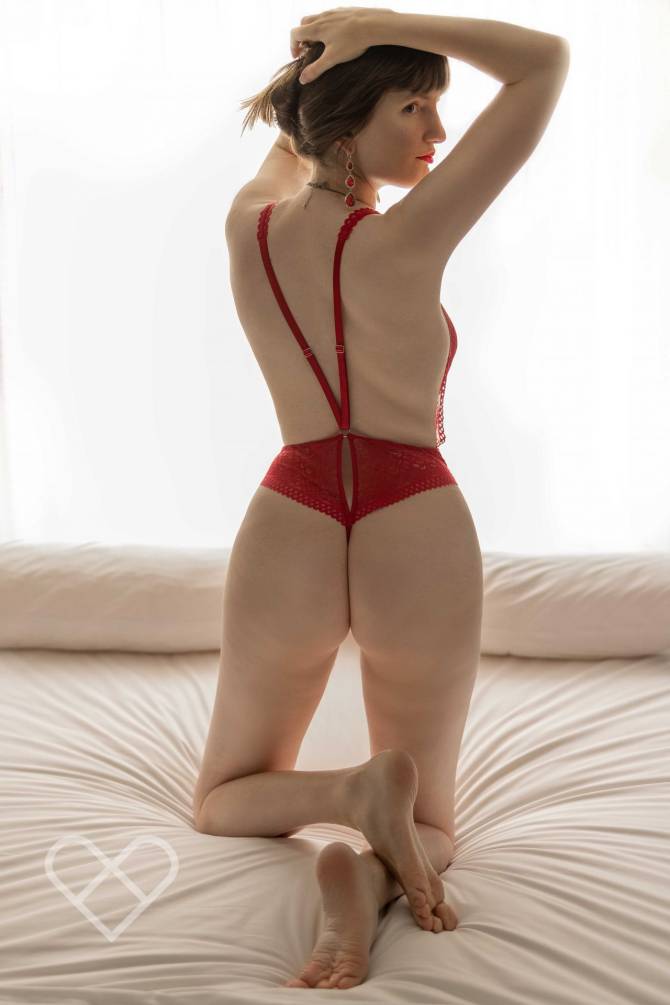 Reviews
Aphroditi B has no reviews at this time.
If you've shared an experience with them why not...
Have you shared an experience with Aphroditi B - Escort | Australia? Leave a review.