Details
Gender: Female
Height: 157cm
Body type: Athletic
Hair colour: Red
Eye colour: Brown
| Day | From | Till |
| --- | --- | --- |
| Sunday | 8:00 AM | 8:00 PM |
| Monday | 7:00 AM | 5:30 PM |
| Tuesday | 7:00 AM | 6:30 PM |
| Wednesday | 7:00 AM | 9:00 PM |
| Thursday | 7:00 AM | 6:30 PM |
| Friday | 7:00 AM | 11:00 PM |
| Saturday | 8:00 AM | 11:00 PM |
About Arya Fox escort
I am full of warm, sensual feminine passion... deep brown eyes that will sparkle as we move towards each other for luscious kisses and tender caresses. I will be your intuitive authentic lover, your trusted confidante, or perhaps your kinky primal encounter ...depending on where our energy takes us.I am genuinely bisexual and adore bookings with women and couples.
Hello Lover, I am Audrey Fox and I appreciate you wanting to know more about what we may share...I am a tattooed primal goddess with long natural red headed locks who exudes sweet - and at times naughty - energy.I am touch based and sensual by nature...massages that will make you moan, tender cuddles, luscious deep kisses and wicked naked fun are some of the things we may share during our time together.I like my time with you to be natural and based on our unique organic connection.
Are you ready to let the rest of the world to fade away as we experience intense intimacy, care, connection & natural conversation?
WHO IS AUDREY?...a snippet of me... I grew up in a little country town in NSW surrounded by lush nature..I am a yoga teacher and practice daily (you can find nude tutorials on my OF), an avid JiuJitsu student, Hiker and nature/animal lover.Solo travel has been an important part of my life which has left me with many an interesting story that is great to hear over a glass of wineI have also been a part of the BDSM community for approximately nine years. Primarily as a professional shibari model, but also as a switch with rope, impact play and all aspects of sensation play...I love to share kink experiences with clients with an open and kind energy.
Much love, Audreyxxx
Client types
Men, Women, Couples, Trans

Services offered by Arya Fox escort
Affectionate Kissing
Anal
Anal Play
BDSM
Blow Job
Bondage
CBJ Only
COB
Companion
Costumes
Couples
Cuddling and Affection
Deep Throat
Dinner Date
Disabled Clients
Fetish
FFM
Kinky GFE
Kissing
Lesbian
Lingerie Requests
Massage
MMF
Multiple Positions
Mutual Masturbation
Nipple Play
Oral on Me
Overnight Stays
Pro Dominatrix and Mistress
Pro Sub
Rimming on Me
Role Play
Sex Toys
Shower Together
Social Outings
Spanking
Squirting
Tantra
Tie and Tease
Travel Companion
Watersports
Contact Arya Fox to organise a time to share an experience via:
Additional Information
Available by appointment
Pre bookings preferred, but can sometimes be available at short notice within available times.

When booking me please interact with kindness and consideration.
Please inform me of your name, the service you are after, and the window of time that you would prefer in a text message.

Please be aware I ask for screening (photo ID or two references) and a deposit (I have multiple easy to use electronic options) to confirm your chosen time.

I am usually too busy to coach you through the booking process and will generally not reply to messages that don't contain the above requested information.

If you have a specific fantasy, desire or would like to organise a custom date experience together just chat with me to organise. Fun dates very welcomed!
Arya Fox escort rates
Incall
| Session | Cost | Description |
| --- | --- | --- |
| 45 mins | $400 | Weekday lunch time only. |
| 1 Hour | $500 | Intimate lovers. Each additional hour is charged at $400 |
| 3 Hours | $1500 | Intimate lovers plus a home cooked meal & wine. |
| 4 Hours | $1500 | Lunch or Dinner companion + "us" time. Evenly split between both pleasures. |
| 90 mins | $700 | Hot & heavy |
| 12 Hours | $3500 | 12 hours together, food drinks and social time a must. |
| 2 Hours | $1000 | Couples rendezvous GFE |
| 2 hours | $1400 | Couples rendezvous PSE/kinky |
| Weekend | $15000 | Live in adoring "wifey"... Think honeymoon vibes. |
Outcalls are the same rates as above with travel costs charged at $50/25km of travel
Please contact Arya Fox - Escort | Adelaide Escort directly to book an appointment.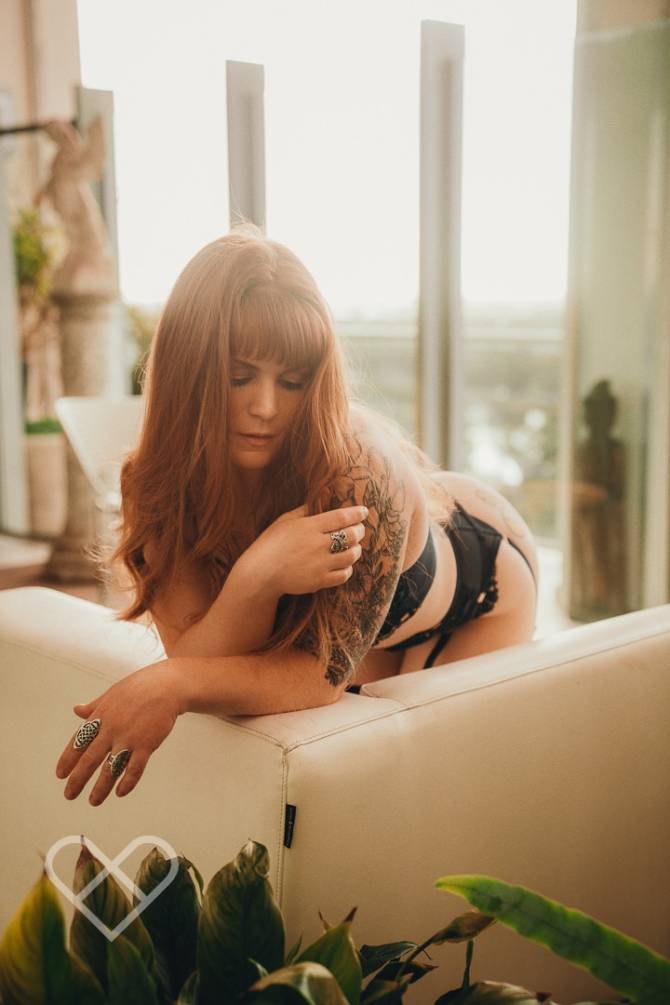 Reviews
Arya Fox has no reviews at this time.
If you've shared an experience with them why not...
Have you shared an experience with Arya Fox - Escort | Adelaide Escort? Leave a review.