Contact
Location: Melbourne
Email: avie.a.reid@gmail.com
Phone: 0410122405
Contact via email is preferred
Details
Gender: Female
Ethnicity: Australian
Age: 24
Height: 178cm
Body type: Athletic
Hair colour: Auburn
Eye colour: Blue
| Day | From | Till |
| --- | --- | --- |
| Sunday | — | — |
| Monday | — | — |
| Tuesday | 11:00 AM | 10:00 PM |
| Wednesday | — | — |
| Thursday | 11:00 AM | 10:00 PM |
| Friday | 11:00 AM | 10:00 PM |
| Saturday | 11:00 AM | 10:00 PM |
 Find out when they're touring
 Receive updates and announcements from Avie Reid
About Avie Reid escort
Hello, I'm Avie, your copper-haired darling with blue eyes and renaissance curves.
I am here to discover and indulge all your erotic fantasies, it gives me the greatest pleasure to satisfy your every desire as we get to know each other. Perhaps I can also confide in you - share what makes me surrender, what makes me weak at the knees. I have a round, milky-soft behind that meets my hips and cinched waist, accompanied with B cup breasts with rose pink nipples that bloom in your mouth with every caress.
I enjoy impassioned play between the sheets as much as I do the heart-to-hearts and intellectual exchanges that come as we fall deeper into each other's company.
Let's swap dreams and stories over dinner, sparkling tension building before we escape elsewhere for the night, peeling back more layers of intimacy. After a night of mapping each other's bodies, let's relish in that magical feeling of skin and blushed cheeks touching in the morning.
Hedonism being my home turf, I enjoy all of life's simple indulgences- morning coffee, sharing a colourful meal together, delighting in a bathing ritual whilst we knead the creases out of one another. I love escaping the city, I am drawn to the ocean and nature, love to swim and cycle, and rejoice in the arts. You could share with me how you like travel, how you get away from it all, or what it is that's sparking your intrigue right now. I want us both to truly let go, just you and I satiating our minds, bodies and senses.
The idea of meeting a new companion can be both mesmerising and daunting. I have a calm and nurturing spirit which I hope will immediately put you at ease. I am pansexual and play with all varieties of genders, races, body shapes and abilities. I adore playing with all types of couples, delighting in them becoming closer to one another. I love indulging in group play, and I am here for and have experience in both vanilla and kink/bdsm play.
I treasure sessions where I can workshop a particular fantasy that's been making you dizzy, a space for me to be creative and develop tantalising scenes for lovers.
You can expect to be met with desire, respect, non-judgement and playfulness when you're in my company. Here is a chance to dance with all your fantasies, an escape full of play and carnality, discovering new pleasures. I embrace and welcome it all in the bedroom - leaning into new desires, clunkiness, light-heartedness, experimentation.
I look forward to you taking me on an adventure - a new restaurant, performance, an encounter in the bedroom, a weekend away, or leave it up to my imagination to design a perfect night for us to share…the choice is all yours.
Can't wait to meet you, see you in the pleasure pool.
Yours,
Avie Reid
Client types
All genders: females, males, trans, non-binary and gnc folks, couples. All varieties of races, body shapes and abilities

Additional Information
Please email me with the following details:
- Your name
- If you would like an Incall or outcall booking
- Your desired service, booking time and date, and length of booking
"Hi Avie, this is Nick. Are you available for a 1 hour outcall booking Thurs 30 May at 7pm? I am located in Melbourne CBD"
Please let me know if there are any restrictions to returning your message, such as only texting back between specific hours.
Avie Reid escort rates
Outcall
| Session | Cost | Description |
| --- | --- | --- |
| 1 hour GFE | $650 | First time meet |
| 2 hour GFE | $1200 | All the trimmings of a true girlfriend experience |
| 3 hour GFE | $1700 | Let's chat, cuddle and stay for a little longer |
| 4 hour GFE | $2000 | 2 hours dinner, 2 hours play |
| 12-15 hours | $3000 | Dinner, drinks and a sleepover |
| 2 hours Kinky GFE | $1100 | Sensual domination |
Please contact Avie Reid - Escort | Melbourne directly to book an appointment.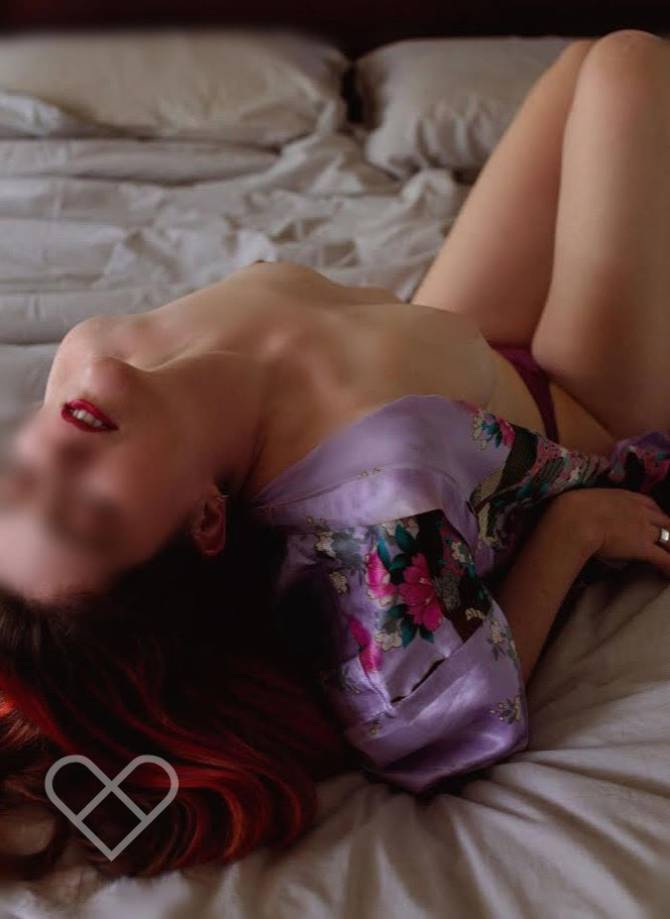 Reviews
Avie Reid has no reviews at this time.
If you've shared an experience with them why not...
Have you shared an experience with Avie Reid - Escort | Melbourne? Leave a review.