Details
Gender: Female
Ethnicity: Australian
Age: 29
Height: 167cm
Body type: Curvy
Hair colour: Blonde
Eye colour: Green
| Day | From | Till |
| --- | --- | --- |
| Sunday | 8:00 AM | 11:59 PM |
| Monday | 8:00 AM | 11:59 PM |
| Tuesday | 8:00 AM | 11:59 PM |
| Wednesday | 8:00 AM | 11:59 PM |
| Thursday | 8:00 AM | 11:59 PM |
| Friday | 8:00 AM | 11:59 PM |
| Saturday | 8:00 AM | 11:59 PM |
About Carly Electric escort
It's race day and you're dressed in your finest attire, excited for a well-earned day of pure indulgence. You've planned everything meticulously, yet something seems to be missing… you wonder, what would be the cherry on top?
That's when you found yourself here, intrigued by the idea of having a curvy blonde with hazel eyes and a cinched waist on your arm. The cherry on top is me, Carly Electric - a unique companion that can cater to your every need and desire. I'm appreciated for my petite yet curvy stature, size E bust, small waist, ample derrière and dazzling smile. And revered for my intoxicatingly vibrant personality and enthusiasm for horse racing.
I'm a fiercely driven entrepreneur, pleasure addict, and race horse enthusiast. You could say I know a thing or two about the industry - I'm so passionate about it that I own 6 racehorses. I love nothing more than meeting like minded individuals who also love celebrating race day, and partaking in a cheeky punt. Whether it be a day at the races, a weekend away, or a few hours of private passion - I'm here to accompany you and make sure you have the best experience possible. Whether you're a gentleman that appreciates the finer things in life, or someone who enjoys a few beers at your local - I'm the companion for you.
As an open-minded and quick witted person, I can thrive in any situation - turning heads wherever I go. I'm often told that I'm kind, intelligent and have a great sense of humour, making my girlfriend experience truly authentic. For those who love to be worshiped, I have an amazing KING treatment experience just for you. Let me treat you like royalty, and give you everything you deserve. I'm a down-to-earth, empathetic and well traveled person who loves getting lost in deep discussions, stimulating conversation and indulging in a little flirtatious banter. As a people-person, I have the ability to make people feel completely comfortable, and enjoy getting to know people on a deeper level.
Let's connect intellectually and intimately. I believe this approach to intimacy leads to mind-blowing, uninhibited pleasure inside and outside of the bedroom. I've been told that I brighten up a room with my laugh, smile and sparkling eyes. No matter the occasion, I'm confident that I can brighten up your day.
Your best bet to date,
Carly x
Client types
Males, females & couples
Additional Information
How can I make a booking request?

You can request a booking by sending an SMS or email. Kindly introduce yourself and include all the information I need to secure our date in a concise and clear message. As a busy woman, it is important that you know my rates and policy and include all the relevant information in one message. I won't have time to text back and forth. Please include the following details in your booking request.

- A name to call you by
- Incall or Outcall
- Location (if Outcall)
- Preferred date and time of booking
- Length of booking
- Type of booking (GFE / KING)
- Booking preferences or special requests

I have provided templates below if you need more direction, or are short on time.

"Hi Carly. My name is ____, and I'd like to request a ___ booking with you on DD/MM/YY for __ hours. I'm seeking [in/outcall] and located in ___. I look forward to your reply."
Carly Electric escort rates
Incall
| Session | Cost | Description |
| --- | --- | --- |
| 1hr | $650 | Sensual GFE |
| 1.5hrs | $950 | Sensual GFE |
| 30mins | $400 | Sensual GFE |
| 2hrs | $1250 | Sensual GFE |
| 3hrs | $1850 | Sensual GFE |
| 1hr | $900 | KING Treatment PSE (per hour) |
| 4hrs | $2000 | DINNER DATE - Wine, Dine & 69 (2hrs social & 2hrs GFE) |
| 1hr | $850 | COUPLES - gift me to your partner (per hour) |
Outcall
| Session | Cost | Description |
| --- | --- | --- |
| 15mins | $150 | MEET & GREET - Take a pic & have a chat |
| 1hr | $300 | SOCIAL DATE - We can grab a coffee / wine or enjoy a meal / concert / event (per hour) |
| 6hrs | $1700 | RACE DAY - I will accompany you to the track / event for a day of punting & fun |
| 12hrs | $4500 | OVERNIGHT - Wake up to me in your sheets |
| 24hrs | $9500 | WEEKEND - Let's enjoy our time together |
I REQUIRE A DEPOSIT FOR ALL BOOKINGS!
To secure your date / time I do require a part payment into my account.
Beem or discreet Bank transfer into my company PTY LTD business account.
The deposit is fully transferable to another date and time at least 48hrs before the booking, however non-refundable if you want to reschedule within the 48hr period or completely decide to cancel.
Please bring the remaining in cash on arrival.
Once your deposit has cleared I will confirm your booking.
Thank you
Carly ⚡️
Please contact Carly Electric - Escort | Gold Coast Escort directly to book an appointment.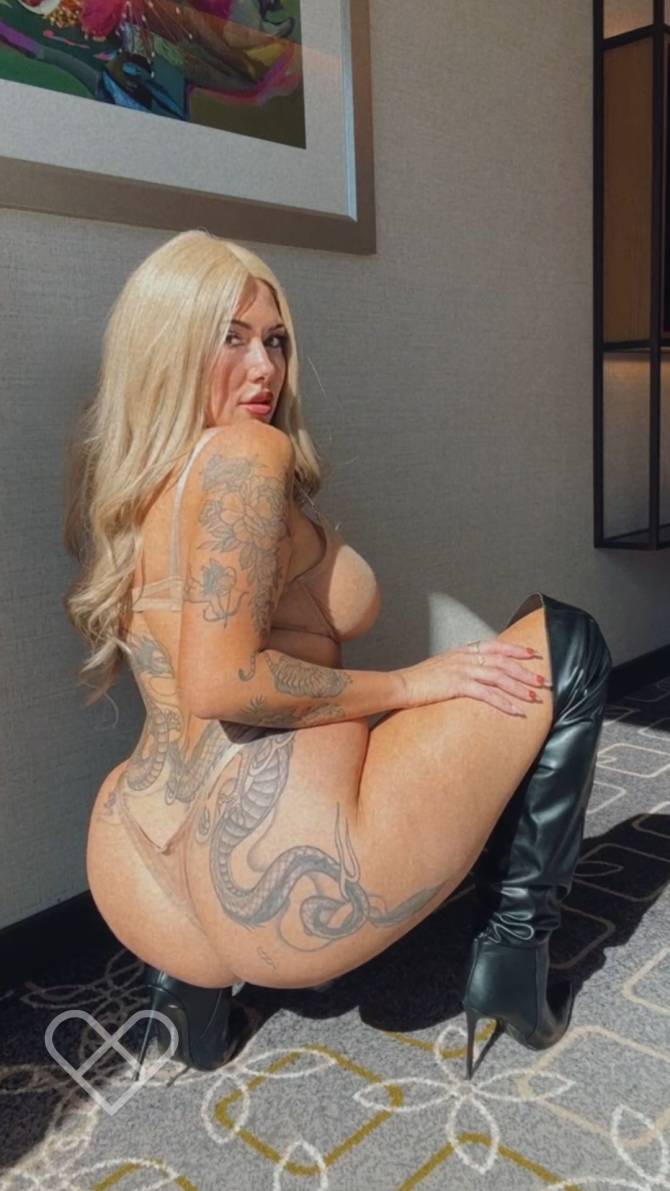 Reviews
Carly Electric has no reviews at this time.
If you've shared an experience with them why not...
Have you shared an experience with Carly Electric - Escort | Gold Coast Escort? Leave a review.