Details
Gender: Female
Age: 21
Height: 160cm
Body type: Voluptuous
Hair colour: Platinum Blonde
Eye colour: Blue
| Day | From | Till |
| --- | --- | --- |
| Sunday | — | — |
| Monday | — | — |
| Tuesday | 6:00 PM | 4:00 AM |
| Wednesday | 6:00 PM | 4:00 AM |
| Thursday | 6:00 PM | 4:00 AM |
| Friday | 6:00 PM | 4:00 AM |
| Saturday | 8:00 PM | 6:00 AM |
email  or  0497347548
 Find out when they're touring
 Receive updates and announcements from Claudia Elle
About Claudia Elle escort
I'm Claudia, I'm 20 years of age, platinum blonde hair, piercing blue eyes, an hourglass body, milky thighs, curves in all the right places.
Although I'm young, I'm without a doubt, a wise soul and love to mingle with all types of people, from all walks of life. I have a tender heart, an open mind and a fun, outgoing personality. I constantly strive for the best and love to learn along the way. I am your naughty girl next door, with a dedicated attitude to serve you. Tingling with eagerness, to satisfy. Whether you'd like to relax for the afternoon or have a frisky night, I could be the girl you have on speed dial.
 I offer full service, an affectionate GFE, PSE, dinner dates and shopping dates. My services include but are not limited to:
Girlfriend Experience- kissing, affection, sensual massage, shower for 2, DATY, lingerie, CBJ, multiple positions, MSOG $400/hr 
Pornstar Experience- dress up, deep throat, rimming, hardcore sex, toys, 69, reverse cowgirl, light spanking, COF, orgasm, squirt on goal $650/hr
Bisexual doubles (Threesome)- affection, kissing, DATY, CBJ, doggy style, MSOG, sexy lingerie, double ended dildo, orgasm $800-$900/hr
Kitty Cartier: young, deep throat queen
 Katya Kaley: tall, domineering, goddess
Sensual oil massage- back rub and hand relief
Dinner dates- wine and dine, GFE inclusive $500/hr
Shopping dates- GFE inclusive, shopping, coffee shop date $500/hr
Please follow these instructions to secure your booking promptly:
Text or call to secure your booking. Please include your name, photo, your desired booking date, time, service and service duration.
A deposit may be requested from new clients
Cancelation may result in a outward fee of $100 in order to book again in the future
Do not ask for a discount. This is a luxury service available to companions who have the funds.
You will be given 5 minutes to shower before our service commences and toiletries will be provided to ensure perfect hygiene
Onlyfans- https://onlyfans.com/xxwh0r3xx
Instagram- @xclaudiaellex
Twitter- @xclaudiaellex
Beemit- @claudiacraven
I look forward to meeting with you 
Client types
Males, females, trans, disabled, all races, all languages,
Claudia Elle escort rates
Outcall
| Session | Cost | Description |
| --- | --- | --- |
| 1 Hour | $400 | GFE |
| 1 Hour | $550 | PSE |
| 1 Hour | $350 | Full Service |
Please contact Claudia Elle - Escort | Perth directly to book an appointment.
email  or  0497347548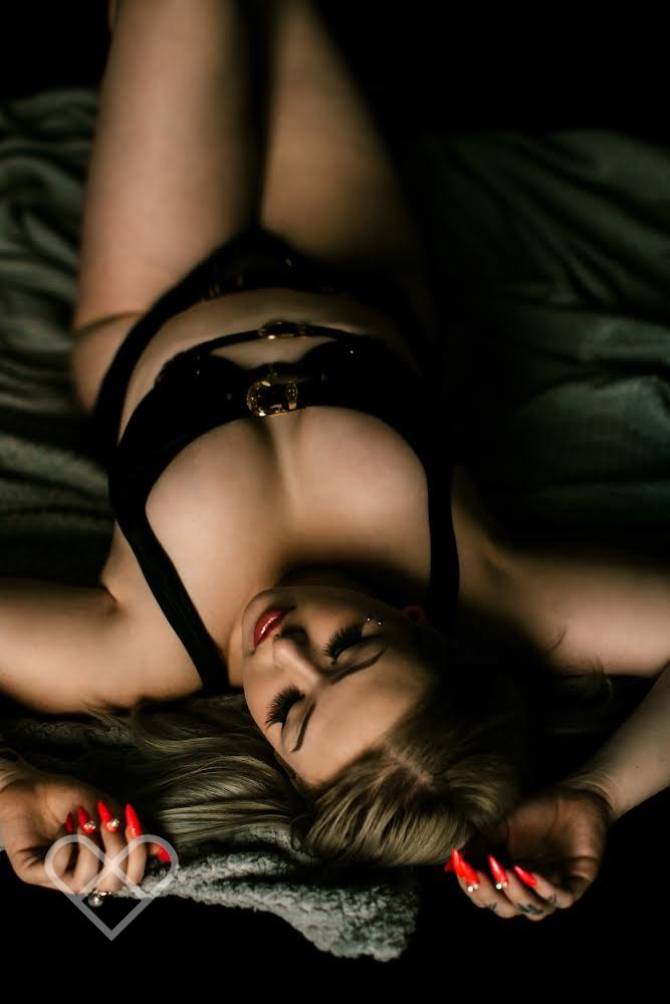 Reviews
Claudia Elle has no reviews at this time.
If you've shared an experience with them why not...
Have you shared an experience with Claudia Elle - Escort | Perth? Leave a review.