Contact
Location: Sydney
Email: lovedelilahthorn@gmail.com
Phone: 0449973250
Text or email for all inquiries. Phone calls will not be answered or returned.
Details
Gender: Female
Ethnicity: Australian
Age: 23
Height: 170cm
Body type: Petite
Hair colour: Brunette
Eye colour: Hazel
Advance bookings essential. I am rarely available for short notice or same day dates.
Deposit required for all bookings.
Please see my personal website for further info.
| Day | From | Till |
| --- | --- | --- |
| Sunday | 10:00 AM | 10:00 PM |
| Monday | 9:00 AM | 9:00 PM |
| Tuesday | 9:00 AM | 9:00 PM |
| Wednesday | 9:00 AM | 9:00 PM |
| Thursday | 9:00 AM | 9:00 PM |
| Friday | 9:00 AM | 9:00 PM |
| Saturday | 10:00 AM | 10:00 PM |
 Find out when they're touring
 Receive updates and announcements from Delilah Thorn
About Delilah Thorn escort
Hey there, I am Delilah Thorn.
An Intimate, Unforgettable, Passionate, Sexual experience is only part of what I bring.
I love meeting gentleman and women from all walks of the world, It is always my pleasure meeting someone new for a date, I would adore spending my time with you. I am a very curious woman excited by the idea of exploring something new, sharing intimate moments that last forever in our memories, I too am bisexual and I love the company of both men, women and all of those beyond and in between. I provide some of the most elite experiences and love sharing my time with those who seek it.
I am a young brunette artist/ model. I am 5'6 tall, slender beauty, with a flawless figure.I pride myself on being incredibly versatile, and receive countless compliments not only on my elegant yet sexy appearance, but also my intellectual and creative side. The perfect combination of well educated and warm welcoming, I love to provide a relaxing yet exciting experience filled with pleasure and delight. I will leave you feeling satisfied and humbled, wanting more.
I offer the ultimate girlfriend experience, with my insatiable appetite for sex. I can please your every desire and there is nothing too naughty that I won't do, making your time with me leave you wanting more.I can promise to be the epitome of your every fantasy and wildest dream. I love to talk about world art and cultures; able to hold fascinating conversations that are paired with mind-blown sex for a delightful date together.
Although I am mainly based in Sydney, I am also available for bookings in pretty much all of the major cities around the world (when covid allows) being an international artist/ model I have the luxury of travelling often to major cities . I love nothing more than travelling and seeing everything the world has to offer, experiencing new sites with new people.
Whether you're seeking a new sexual and intimate relationship, you're busy with business and need to satisfy your sexual needs, wanting to explore something new or you just need to relax, I can make the occasion unforgettable and more enjoyable for you than you might imagine. There is no better way to spend your time than in the company of gorgeous independent escort such as myself.
I look forward to enjoying a memorable encounter or perhaps encounters with you, experiencing unforgettable evenings in your company, if you're intrigued and would like a taste of the best - don't hesitate to text message me or shoot me an email!
Lots of love,
Delilah xxx
Client types
I work with males, females, couples and duos with another escort.
Services offered by Delilah Thorn escort
Affectionate Kissing
Anal
Anal Play
BBBJ
Blow Job
Body Worship
CIM
COB
Companion
Costumes
Couples
Cuddling and Affection
Dinner Date
Dirty Talk
Female Domination
Fetish
Filming
Foot Fetish
GFE Girlfriend Experience
Kinky GFE
Kissing
Lesbian
Lingerie Requests
Massage
Multiple Positions
Mutual Masturbation
Natural Bush Pubic Hair
Nipple Play
Oral on Me
Overnight Stays
Pro Dominant and Mistress
PSE Porn Star Experience
Rimming on Me
Role Play
Sex Toys
Shower Together
Social Outings
Spanking
Squirting
Strap On
Strip Tease
Travel Companion
Watersports
Contact Delilah Thorn to organise a time to share an experience via:
Additional Information
All bookings require a 25% deposit to secure out time together.
Cocktail or Dinner date bookings are recommended for new lovers.
This gives us time to get acquainted & break the ice outside of the bedroom.
Time is split evenly between social (dinner & drinks out) and private (back at my incall or your hotel).
DINNER DATES
3 HOURS IN TOTAL (Split equally between social and play)
GFE $3000
PSE $3200
Greek $3600
SHORT NOTICE
I do offer short notice bookings, granted that the deposit is met.
ONE HOUR MINIMUM
I do not offer services under one hour.
INCALLS
Location: Sydney CBD
OUTCALL
90min minimum for all outcall bookings.
DEPOSIT
All bookings require a 25% deposit to secure.
DEPOSIT OPTIONS
Cash Deposit, Beemit, Bank Transfer,
PAYMENT OPTIONS OF REMAINING AMOUNT
- Visa, MasterCard
- Cash
- Bank Transfer (Full amount must be cleared before booking, some banks require 24 hour processing time.)
Delilah Thorn escort rates
Incall
| Session | Cost | Description |
| --- | --- | --- |
| 1 hour | $750 | The Lover - GFE |
| 1 hour | $1000 | Naughty - PSE |
| 1.5 hours | $1100 | The Lover - GFE/ Kinky GFE |
| 1.5 hours | $1500 | Naughty - PSE |
| 1 hour | $1500 | Greek |
| 2 hours | $1500 | The Lover - GFE/ Kinky GFE |
| 2 hours | $2000 | Naughty - PSE |
| 1 hour | $1000 | Duo with another escort |
| 1 hour | $1200 | Couples |
Outcall
| Session | Cost | Description |
| --- | --- | --- |
| Outcall Fee | $50 - 100 | Upscale hotels & residences to my discretion |
| Cocktails - 2 hrs | $1500 | The Lover - GFE |
| Cocktails - 2 hrs | $1900 | Naughty - PSE |
| Dinner Date - 4 hrs | $3000 | The Lover - GFE |
| Dinner Date - 4 hrs | $3400 | Naughty - PSE |
| Half Day - 6hrs | $4500 | The Lover - GFE |
| Half Day - 6hrs | $4900 | Naughty - PSE |
Please contact Delilah Thorn - Escort | Sydney directly to book an appointment.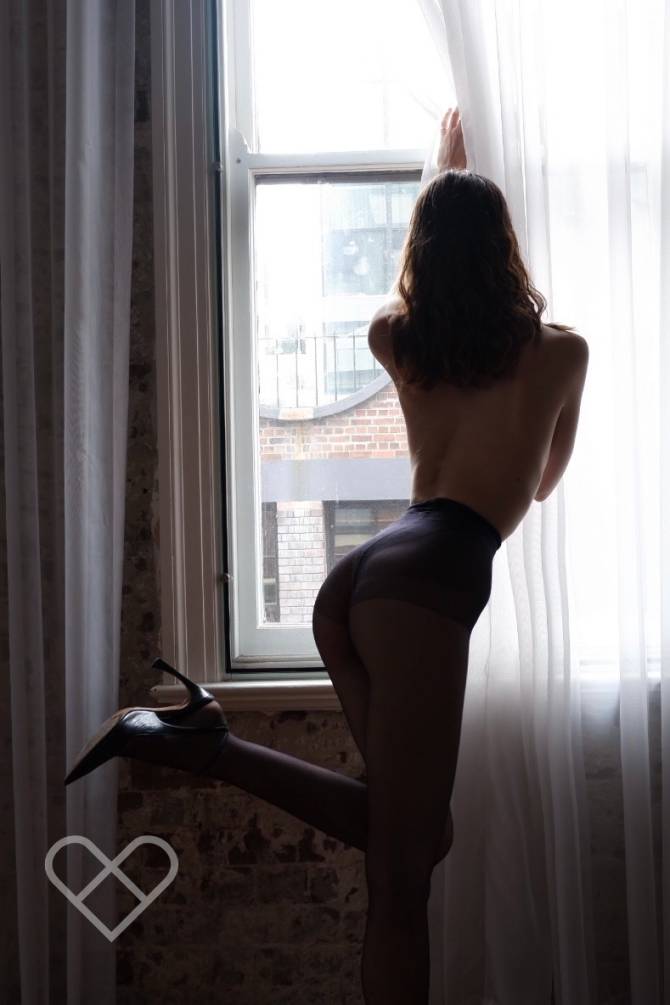 Reviews
Delilah Thorn has no reviews at this time.
If you've shared an experience with them why not...
Have you shared an experience with Delilah Thorn - Escort | Sydney? Leave a review.