Details
Gender: Female
Ethnicity: Australian
Age: 45
Height: 170cm
Body type: Curvy
Hair colour: Purple
Eye colour: Brown
Availability by appointment only
Demi Wolf has not made their availability public.
About Demi Wolf escort
An intimate, connective, genuinely passionate experience unique to your needs.
Hey there, lovely reader. I'm Demi and I'm here to be your guide. A guide to what you ask? Well let's not rush to all the crazy stuff too fast. Let's take our time on this journey of exploration, while I tell you a little bit about myself and all the ways I can be of service, regardless of who you are, what your background is, or what your personal level of experience may be. Because I know that I have the knowledge, skills, and intuitions to create not just an experience that you'll remember; but an experience you'll never forget.
I love what I do. I more than love it. For me, being an escort is an honour. I feel privileged to be able to bring pleasure and joy into the lives of others. It is a position of trust, openness, and honesty, where I get to see a side of you that very few people get to see or know. I don't take that lightly, and I truly appreciate every second of intimacy that we get to create together.
I suppose that this is a good time to tell you that I'm not just an escort (not that there is such a thing as "just" an escort). What I mean by that, is that professionally, escorting is only half of who I am. In my other professional life, I am a qualified Sexological Bodyworker and Kinesiologist. Now if you don't know what those things are, that's ok. In layman terms it essentially means I am a specialised type of sex educator and healer. My knowledge and experiences in all my professions, inform and make be better at the others.
The type of services I provide are very broad, but there are a few specialties definitely worth mentioning. If you have already looked through my pictures, then you know I'm the curvy MILF of your dreams, but what you may not know is that I specialise in providing a deeply intimate, highly connective Girlfriend Experience. I do not emotionally disconnect from you. On the contrary, I will open myself up and embrace all that you are to create the most authentically and deeply individual experience possible. I pour myself into our time together to create something truly deep, warm, and personal. 
As a bisexual, and very kinky girl, who just happens to be highly orgasmic and highly sensory. I am perfectly positioned to employ the combined benefits of all my experience and my wild imagination to get to know what your fantasies are and make them your reality. I absolutely adore losing myself in naughty roleplay and kinky fun.
I have a wonderful track record of being able to create tailored experiences to meet my clients needs. This can include organising a doubles booking with another female or male escort. On occasions I'm even lucky enough to be chosen by couples to bring some extra spice into their sex life. On these occasions, I have always known how to walk that delicate line of willing, fun little sex doll, and respectful guest to the beautiful relationship that exists between the partners who have temporarily invited me into it. Due to the skills gained from my work as a Sexological Bodyworker, I am empathetically tuned to be able to calm your nerves, dispel your worries, and allow you to be comfortably relaxed enough to lose yourself in the pleasure focused services I love to provide.
I love all types of people. I especially love to connect with the soul of a person. Maybe you don't like that word, but at least you know what I mean by it. I love to connect with the inner part of a person. I care far more about the person underneath than the one on the surface. I suppose that's why even in my personal life, I've never chased after looks. Give me a reason to smile or laugh and I'll swoon. A person with a beautiful soul makes me melt. Because of that, I have had some of the best experiences ever with clients with disabilities. Plus, it's so much more fun to stop focusing on what someone can't do, and instead go on a journey of discovery to find out all the things we CAN do!
Outside of the bedroom, I am wonderful company and a great conversationalist. I enjoy being affectionate socially but will respect your boundaries if this is inclined to make you feel uncomfortable. I'm a good listener. No, I really mean that. A lot of people say that, but I'm truly a great listener.
If you want to know some of my interests. Well, I enjoy travel. I have been through India, NZ, and the South Pacific. And although life is short and the world is big, I'd love to get to some places like the Greek Islands, Europe, Japan for the Cherry Blossom Festival, maybe a dance party in Ibiza, Uluru, walk along the Great Wall of China, marvel at the nature on the Galapagos islands, and hike to Machu Picchu. It's a lot I know, but all our dreams seem so until we achieve them.
My favourite movies include anything by Tarantino, dark comedies, 80s classics, and vigilante action flicks that may or may not include someone taking revenge for his dog. At home I love to curl up on the couch in front of The Witcher, Rick and Morty, or The Big Bang Theory. I love to read and some of the books that have changed my life are "The Core Erotic Mind", "The Ethical Slut", "Sex at Dawn", and "The Teachings of White Tigress". My Spotify playlist gets pretty eclectic and has a bit of everything, but you might notice a lot of 80's rock, 90's grunge, old school hip hop, and some hippy stuff that I won't subject others to.
And so lovely reader this brief chapter of our journey has seemingly reached its conclusion. But the story doesn't have to end here. On the contrary, it is my deepest hope that this is just the beginning of a much longer story that we get to write together.
Yours truly
Demi
Client types
Males, females, couples, people with a disability

Services offered by Demi Wolf escort
Affectionate Kissing
Anal Play
BBBJ
BDSM
Blow Job
Body Worship
Bondage
CIM
CIM Swallow
COB
COF
Companion
Costumes
Cougar
Couples
Cuddling and Affection
Deep Throat
Dinner Date
Dirty Talk
Disabled Clients
FFM
Filming
Foot Fetish
Kinky GFE
Kissing
Lesbian
Lingerie Requests
Massage
MMF
Multiple Positions
Mutual Masturbation
Nipple Play
Oral on Me
Overnight Stays
Rimming on Me
Rimming on You
Sex Toys
Shower Together
Social Outings
Spanking
Strap On
Strip Tease
Tantra
Tie and Tease
Travel Companion
Contact Demi Wolf to organise a time to share an experience via:
Demi Wolf escort rates
Incall
| Session | Cost | Description |
| --- | --- | --- |
| 1hr | $650 | Incall & Outcall |
| 1.5hrs | $950 | Incall & Outcall |
| 2hrs | $1200 | Incall & Outcall |
| 3hrs | $1700 | Incall & Outcall |
| Additional hours | $500 | Incall & Outcall |
| Play date (4hrs) | $2000 | Split evenly between social & intimate time |
| Overnight | $4000 | Depending on times and desired experience |
Please contact Demi Wolf - Escort | Sydney Escort directly to book an appointment.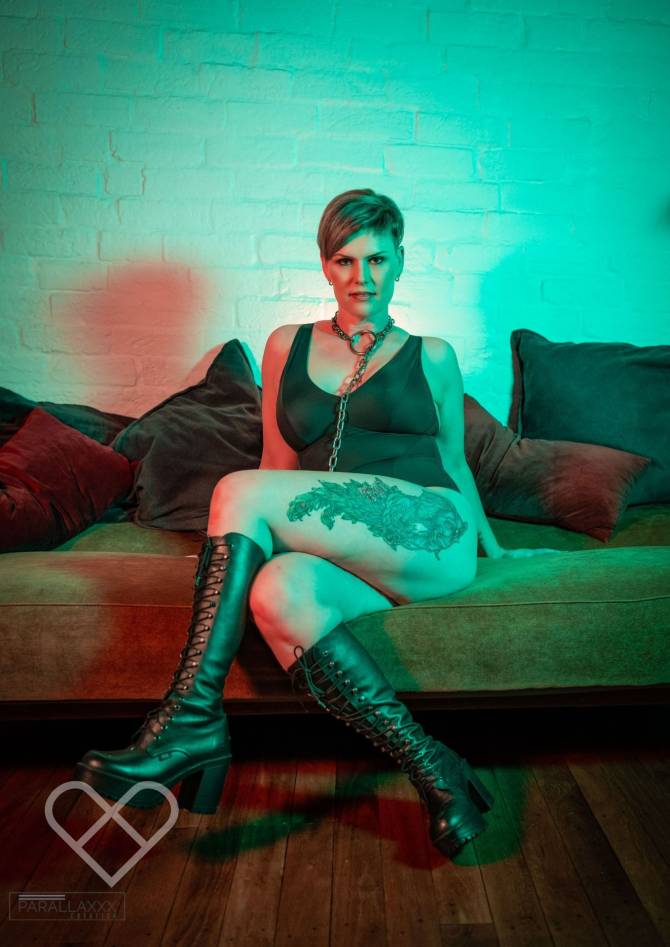 Reviews
Demi Wolf has no reviews at this time.
If you've shared an experience with them why not...
Have you shared an experience with Demi Wolf - Escort | Sydney Escort? Leave a review.