Contact
Location: Melbourne
Email: dianacromwellx@gmail.com
Phone: 0481973121
I do not accept phone calls. Please send a polite inquiry via text or email.
Details
Gender: Female
Ethnicity: Australian
Age: 28
Height: 164cm
Body type: Slim
Hair colour: Brunette
Eye colour: Brown
Please contact me for my availability
| Day | From | Till |
| --- | --- | --- |
| Sunday | 10:00 AM | 10:00 PM |
| Monday | 10:00 AM | 10:00 PM |
| Tuesday | 10:00 AM | 10:00 PM |
| Wednesday | 10:00 AM | 10:00 PM |
| Thursday | 10:00 AM | 10:00 PM |
| Friday | 10:00 AM | 10:00 PM |
| Saturday | 10:00 AM | 10:00 PM |
email  or  0481973121
 Find out when they're touring
 Receive updates and announcements from Diana Cromwell
About Diana Cromwell escort
Enter my world of seduction
A discerning and hardworking gentleman deserves little luxuries.
When you decide to spoil yourself, you will find your utmost desires fulfilled.
I am both playful and refined. I am the lady who will adorn your arm at dinner and tantalise you after hours.
For you, I can be the gorgeous foreign exchange student, the poised and playful secretary, the girlfriend who helps you unwind after a long day, the seductive secret agent, or simply the commanding and alluring woman you catch a glimpse of across the room and invite to join you for a drink.
I can make the desires that you only dare whisper across the bar come alive in the bedroom.
I speak with a cosmopolitan accent, that hints at my worldly experiences, an accent that will intrigue you as we talk at length over fine wine or whisky.
I want to hear about your day, your interests, your work. I will offer you companionship, intimacy and passion, all in a luxury wrapping.
At the end of the night, I can be your dessert. You need not bother resisting, you deserve to indulge.
I look forward to our first encounter.
-Diana xx
Services offered by Diana Cromwell escort
Companion
Dinner Date
GFE Girlfriend Experience
Overnight Stays
Social Outings
Travel Companion
Contact Diana Cromwell to organise a time to share an experience via:
email  or  0481973121
Additional Information
Our Date Experience
Bookings that are longer than two-hours should involve a social activity. You can indulge during our tryst with a variety of activities — why not enter the theatre to everyone's envy with me sparkling on your arm? I simply adore dates where we can see the latest films or sample culinary delights together, so if cocktails, jazz clubs, cinemas, wine tours or comedy are more your style, I will love being your luxury date and getting carried away with you after...


If you also love dining at upscale restaurants and discovering new menus, my favourite cuisines are Japanese, French, Modern Australian, and I will happily recommend exciting new locations for us to try together.


I always dress impeccably for the occasion. I have no tattoos or enhancements.
Making a Booking
1. To secure a booking with me, please send me a text message or email, via my contact details listed on my profile;
2. Include your name and desired location;
3. Let me know your preferred date, time and the length of the booking you are seeking;
4. I will require a deposit (which will be credited towards your booking) prior to booking confirmation.
First Time Clients
-If I have not seen you before, you will be required to undergo screening;
-You can provide me with either your photo ID or a reference from another reputable escort you have previously seen;
-I would suggest booking a dinner or theatre date for our first encounter so we can get to know each other;
-Please note that outcalls must be to upscale hotels in the CBD — no private residential visits.
Payment Etiquette
-I accept cash for my bookings, with the exception of bank transfers cleared prior to the booking;
-Please leave the payment in clear view upon arrival, preferably in an envelope;
-When meeting in public for a date, please arrange to have the booking fee in an envelope within a gift bag for discretion;
-Payment should be given within the first ten-minutes of meeting.
Deposit and Cancellation Policy
-All bookings require a deposit that is dependant on the length of the booking in order to be secured;
-Deposits are $300 for each hour of the booking (for example a four-hour booking would require a deposit of $1200 prior to confirmation);
-The deposit can be made via Beem It, bank transfer, online gift voucher, or bitcoin;
-Deposits are non-refundable in the event that you cancel or fail to attend a booking;
-Credit for a deposit may be considered towards a future booking at my discretion;
-In the rare event that I should need to cancel the booking, a full refund will be provided to you.
Overnight and Longer Bookings
-Includes 8 hours of uninterrupted sleep at night;
-Only clients that I have previously met and established rapport with are eligible for overnights or longer;
-If you are a new client interested in an overnight booking, please make an initial booking for a shorter duration (dinner date preferred) so I can determine whether we can meet for longer in future;
-For 24-hour bookings and multi-day bookings, I require some personal time during the day;
-Please enquire to find out more about longer bookings.
Fly Me To You
-You may request to see me in your city of choice;
-Travel expenses and a 50% deposit will need to be paid for upfront, with 100% of the booking fee due 48-hours prior to departure;
-For the best experience, I insist upon travel in First or Business Class;
-I accept requests for domestic and international bookings;
-Please enquire to find out more about Fly Me To You bookings.
Diana Cromwell escort rates
Outcall
| Session | Cost | Description |
| --- | --- | --- |
| 2 hours | $1900 | Girlfriend Encounter |
| 3 hours | $2700 | Girlfriend Experience |
| 4 hours | $3400 | Lunch Date - Wine and Dine |
| 5 hours | $4000 | Dinner Date - Wine and Dine |
| 6 hours | $4500 | Theatre Date - Wine, Dine and Showtime |
| 14 hours | $7500 | Ultimate Girlfriend Experience - Overnight |
| Additional time | $1000 | In-Date Extension Per Hour |
Please contact Diana Cromwell - Escort | Melbourne directly to book an appointment.
email  or  0481973121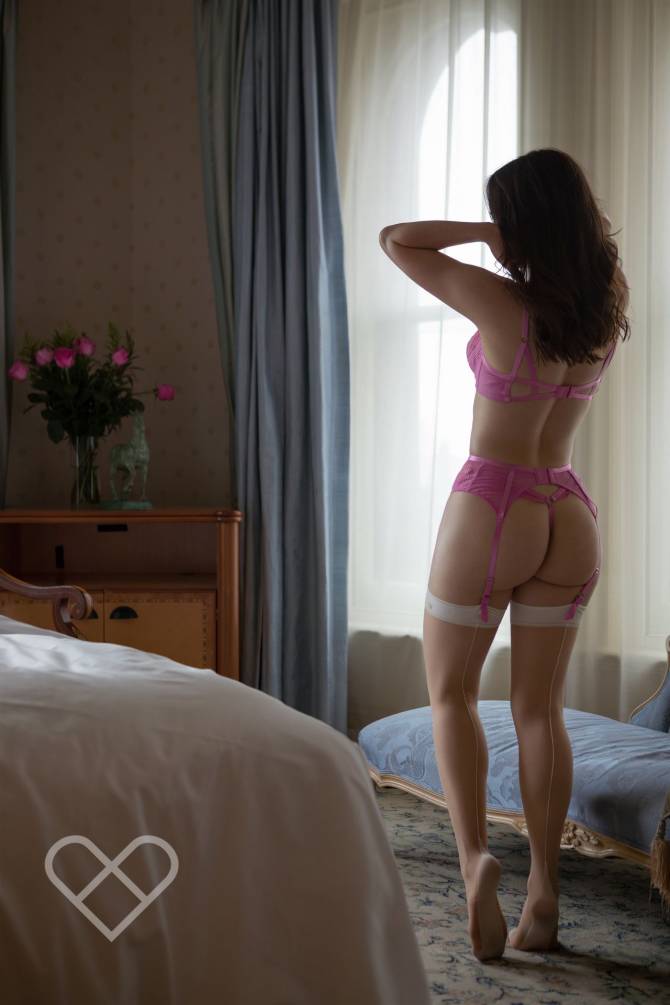 Reviews
Diana Cromwell has no reviews at this time.
If you've shared an experience with them why not...
Have you shared an experience with Diana Cromwell - Escort | Melbourne? Leave a review.