Contact
Location: Melbourne
Email: estellelucas@protonmail.ch
Phone: 0421462912
SMS or email only please.
Details
Gender: Female
Ethnicity: Middle Eastern
Age: 26
Height: 168cm
Body type: Slim
Hair colour: Blonde
Eye colour: Brown
I prefer a minimum of 24 hours notice. I understand if this is not always possible – if this is the case please SMS me. Please keep in mind that I live a full life and may take some time to respond.
I am very selective with my clientele. Please take a few minutes to consider how to introduce yourself. Please add your name, age, length of booking, type of service you would like, date, time and location of booking - as well as a bit about yourself and any requests.
Be reminded that the first point of contact is when I assess whether you are the type of client I would like to see, so good manners can take you far.
SMS is the preferred method of contact. I will endeavor to answer all inquiries as soon as I can. You can contact me at estellelucas@protonmail.ch or 0421 462 912 (text only). Please do not leave a voicemail message as I do not answer or return calls.
Please visit my website for more information.
| Day | From | Till |
| --- | --- | --- |
| Sunday | 7:00 AM | 11:59 PM |
| Monday | 7:00 AM | 11:59 PM |
| Tuesday | 7:00 AM | 11:59 PM |
| Wednesday | 7:00 AM | 11:59 PM |
| Thursday | 7:00 AM | 11:59 PM |
| Friday | 7:00 AM | 11:59 PM |
| Saturday | 7:00 AM | 11:59 PM |
 Find out when they're touring
 Receive updates and announcements from Estelle Lucas
About Estelle Lucas escort
*Please note that I am no longer offering in-person solo meetings until May 2023. You can still see me for a doubles with Cameron Fields or Nik Ordesky. My Onlyfans is also still active if you'd like to keep connected. Please check out my website for more information!*
I am Estelle Lucas and I am here to explore intimacy with you. For you, I appear unknown, yet familiar, for I am the feminine to balance your masculine and the other to discover your unexplored. I am your counterpart; your accomplice and I bring to life your deepest desires. I consider my time a work of art.
I fully embody my femininity and express this with each action. From the way I walk heart leading, to the way I listen and hear what you truly have to say. I commit myself to expressing my femininity and I surrender this expression to you.
I've dedicated my years to shaping and refining into the perfect woman that I can be. I offer an opportunity for you to discover how this can colour your life and kindle your soul. Beauty is an integrity I cannot be without and you cannot help but fixate on.
Watching me, you'll see just how much I adore sharing my grace and you'll find a state of ease drawn from you. I radiate presence and comfort with every touch, glance and exchange. There is never a dull moment with me. My experience as a woman is extensive, my intuition deep, and I release each variation in response to what you need. I am the wild one, the insatiable lover, the nurturing confidant, the insightful consort, the loving girlfriend, the private escort and the audacious companion. I've lived my years, and share this, in full.
In person I carry a joyous expression, cutting-edge cheekbones, curious lips and eyes so wide you'll be lost in them for days. I'm responsive to touch and I yearn toward it the way a flower does to the sun. My frame fits to you exactly like the final jigsaw piece in a puzzle. I crave for my body to be touched, to feel hands fit perfectly around my breast, to allow moans escape my breath. And to return the favour.
As one of Australia's elite escorts, I'm well-regarded as the independent escort of high class. You don't have to search far to discover why my reputation proceeds me and I invite you see why I'm not just another Melbourne escort. My history is impeccable and exceptional – for this reason I am regarded as one of the best escorts in Australia and Melbourne.
I offer two experiences to cater to your needs, either my Sweet-Stelle (GFE), the girl you've always dreamed about or my Sin-Stelle (PSE), a dynamic accomplice to explore your deepest sexual desires. There is nothing I can't do. You aren't considered Australia's top escort without good reason. Time with me is unrushed and smooth, my main priority is always your satisfaction and our pleasure.
I adore couples and woman and my unchanged rates reflect this. I hold no judgement towards sexuality and am happy seeing any number of parties of any number of genders. I also offer double experience with my male-bisexual partner. Please get in touch if this may interest you!
As of late, I have explored the world of adult online content creation with great success. In just a couple of months I am one of the top Onlyfans girls and you can find me there under the name estelleexposed. If you're apprehensive about meeting me, may I suggest you find me online to learn more about me.
I eagerly await to share with you all that I can do and show,
*Please note that I now have an Onlyfans to share my online content - videos, images and one on one conversation. You can subscribe to learn more about me! Subscribe via onlyfans.com/estelleexposed*
Until then,
Estelle Lucas
Client types
I also offer double experience with my male-bisexual partner. Please get in touch if this may interest you!
Services offered by Estelle Lucas escort
Affectionate Kissing
Anal
Anal Play
BBBJ
BDSM
Blow Job
Body Worship
Bondage
CIM
CIM Swallow
COB
COF
Companion
Costumes
Couples
Cuddling and Affection
Deep Throat
Dinner Date
Dirty Talk
Disabled Clients
Fetish
FFM
Findom
Foot Fetish
GFE Girlfriend Experience
Kinky GFE
Kissing
Lesbian
Lingerie Requests
Massage
MMF
MSOG
Multiple Positions
Mutual Masturbation
Nipple Play
Oral on Me
Overnight Stays
Pro Sub
PSE Porn Star Experience
Rimming on Me
Rimming on You
Role Play
Sex Toys
Shower Together
Spanking
Squirting
Strap On
Strip Tease
Tie and Tease
Travel Companion
Contact Estelle Lucas to organise a time to share an experience via:
Additional Information
The reason why my service is known as one of the best is because of my vast experience, expertise, willingness to serve and spoil, and my effortless comfort with sexuality. This is what makes me authentic and my service supreme. My service can be split into GFE or PSE and time with me is unrushed and smooth, I'll be with you until I feel both you and I are satisfied with our date.
An encounter with me is special and to be treasured, I blend my skills as a GFE/PSE escort to provide a dignified and genuine experience matched by none. Being incredibly intuitive and acute I have an uncanny ability to feel into people and I customise my services to fit into what you need. I am not a robot and I'm not a performer – there is not a set of services I always exercise. It brings me great joy to discover what pleases you and so I invite you to provide me with an idea of what you desire.
To gain an idea of what I can do, keeping in mind I can do more, please contact me for a comprehensive service list.
I also offer double experience with my male-bisexual partner. Please get in touch if this may interest you!
Please note that I offer online services through my Onlyfans onlyfans.com/estelleexposed. For any request of the online nature, please contact me on that platform.
Estelle Lucas escort rates
Outcall
| Session | Cost | Description |
| --- | --- | --- |
| 1 hour | $800 | Sweet-Stelle (GFE) |
| 2 hours | $1600 | Sweet-Stelle (GFE) |
| Additional hour | $600 | Sweet-Stelle (GFE) |
| 4 hour | $2500 | Sweet-Stelle (GFE) Dinner Date |
| Overnight | $3500 | Sweet-Stelle (GFE) |
| 1 hour | $1200 | Sin--Stelle (PSE) |
| 2 hours | $2200 | Sin--Stelle (PSE) |
| Additional hour | $900 | Sin--Stelle (PSE) |
| 4 hour | $3500 | Sin--Stelle (PSE) Dinner Date |
| Overnight | $5000 | Sin--Stelle (PSE) |
*Please also note I offer special rates for those who are open to filming for my Onlyfans (all rights to be owned by me). Please SMS me if you're interested*
Please contact Estelle Lucas - Escort | Melbourne directly to book an appointment.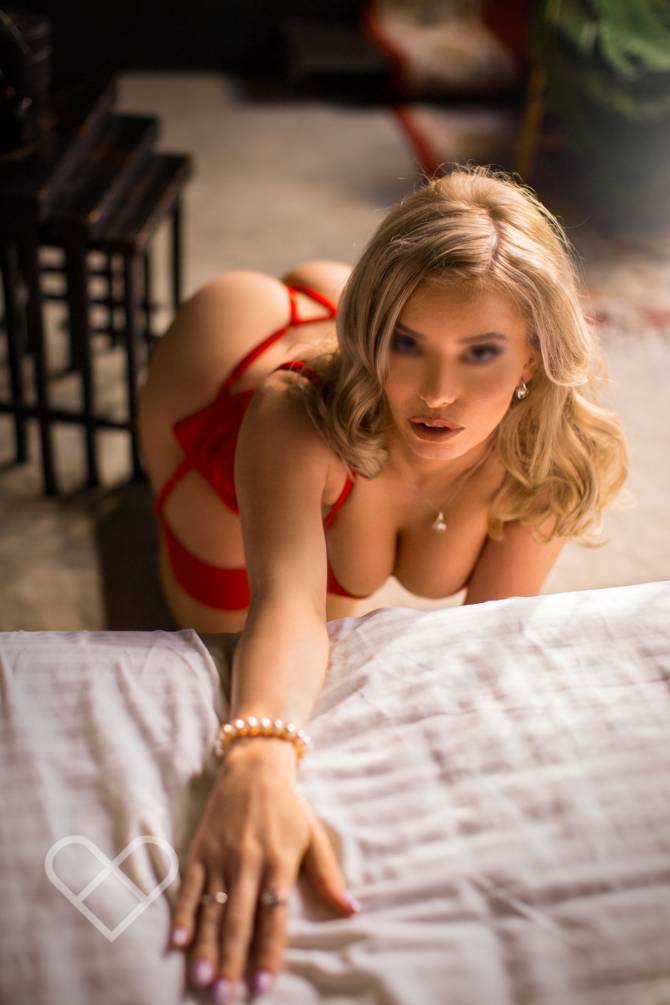 Reviews
Estelle Lucas has no reviews at this time.
If you've shared an experience with them why not...
Have you shared an experience with Estelle Lucas - Escort | Melbourne? Leave a review.