Contact
Location: Melbourne
Email: sin@theevex.com
Phone: 0413553913
I prefer contact to be made via email. Phone calls will not be answered unless arranged in advance.
Details
Gender: Female
Ethnicity: Australian
Age: 40
Height: 167cm
Body type: Slim
Hair colour: Brunette
Eye colour: Blue Green mix
Eve X has not made their availability public.
About Eve X escort
A dancer and a dreamer, envisioning a world of knowledge in flesh and ecstasy embodied.
A pornographer, tracing currents of shame and desire in self and society.
Fluid in sexuality & gender, a lover of exploration and transgression…
I Study the Artistry of Love,
The Language of Movement,
The Song of the Body
A Scholar & A Hedonist,
Devoted to the Pursuit of
Sublime Experience and
A Life of Glorious Sensuality
A constantly moving creatrix, compassionate yet wicked, I am open to offers of intriguing erotic trysts as I flow through the world. Tempt me…
Specialising in Sacred Sexuality and Conscious Kink.
Client types
I enjoy a diverse clientele. I apply no discrimination beyond the temptation of the offer.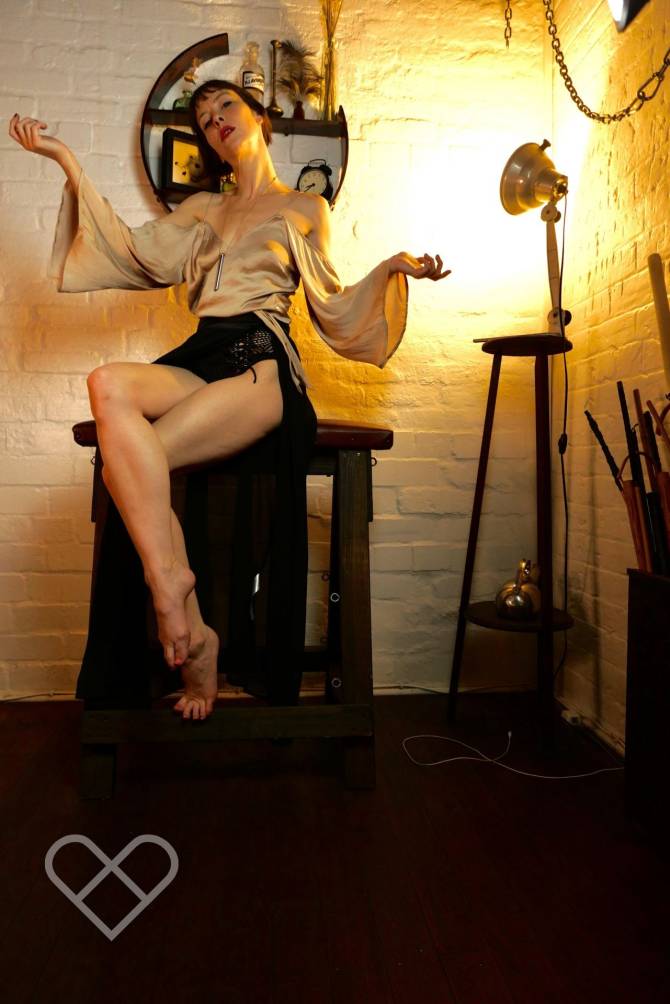 Reviews
Eve X has no reviews at this time.
If you've shared an experience with them why not...
Have you shared an experience with Eve X - Escort | Melbourne? Leave a review.