Contact
Location: Melbourne
Email: genesseblack@gmail.com
Contact me (email preferred) with your: name, a brief introduction and desired activities, availability, location (specific address preferred), length of booking. A phone call can be arranged once your deposit has been paid.
Details
Gender: Trans
Ethnicity: Australian
Age: 30
Height: 191cm
Body type: Slim
Hair colour: Brunette
Eye colour: Hazel
| Day | From | Till |
| --- | --- | --- |
| Sunday | 10:00 AM | 11:59 PM |
| Monday | — | — |
| Tuesday | 10:00 AM | 11:59 PM |
| Wednesday | 10:00 AM | 11:59 PM |
| Thursday | — | — |
| Friday | 10:00 AM | 11:59 PM |
| Saturday | 10:00 AM | 11:59 PM |
 Find out when they're touring
 Receive updates and announcements from Genesse
About Genesse escort
My name is Genesse. I'm a non-binary transperson (male-bodied) based in central Melbourne.
What is it you seek? A tender caress? A shared meal before a night of sensual delight? Or sweet hedonistic abandon? Indulge your deepest desires, fantasies and kinks with me. I can be your playful submissive or stand tall over you and dominate. Fall into my deep dark eyes and taste my full sensual lips. Use my prurience to your advantage. Whatever it might be, it would be my pleasure to be yours.
I love getting to know you, sharing a drink or a meal together, and conversing about science, philosophy, music, film and sex.
I welcome all bodies, genders, backgrounds, abilities and preferences. There is no judgement in the space we share together. We all deserve acceptance, care, joy and pleasure. We can move slow or fast. There is no pressure when we're together. I can't wait to explore your lustful fantasies and deepest desires.
I take consent seriously and will always check in with you, and I ask that you do the same for me, so we can share a safe, comfortable and erotic experience.
Until we meet x
Client types
Male, female, non-binary/trans, people with a disability, couples.

Services offered by Genesse escort
Affectionate Kissing
Anal
Anal Play
Blow Job
Bondage
CBJ Only
COB
Companion
Couples
Cuddling and Affection
Deep Throat
Dinner Date
Disabled Clients
Fetish
FFM
Foot Fetish
GFE Girlfriend Experience
Kinky GFE
Kissing
Lesbian
MMF
MSOG
Multiple Positions
Mutual Masturbation
Nipple Play
Oral on Me
Overnight Stays
Rimming on Me
Sex Toys
Shower Together
Social Outings
Spanking
Strap On
Contact Genesse to organise a time to share an experience via:
Genesse escort rates
Outcall
| Session | Cost | Description |
| --- | --- | --- |
| 1 hour | $350 | — |
| 2 hours | $600 | — |
| 3+ hours | $300 | Extra hours of play on any booking (3+) |
| Dinner + Play | $900 | 4 hours (2 hours social + 2 hours play) |
| Overnight | $2500 | 10 hours of company, w/ a minimum 6 hours of sleep |
The final price for each booking is dependent on location / services.
DEPOSITS:
All bookings require a $100 deposit, paid through Beemit.
For travel times over 45 minutes, an additional cost of $50 is incurred.
CANCELLATIONS:
Cancellations 24 hours or more in advance will have their deposit transferred to the next booking.
Repeat cancellations will result in forfeiture of the deposit.
Cancellation with less than 24 hours notice or failure to attend will result in forfeiture of the deposit.
Please contact Genesse - Escort | Melbourne directly to book an appointment.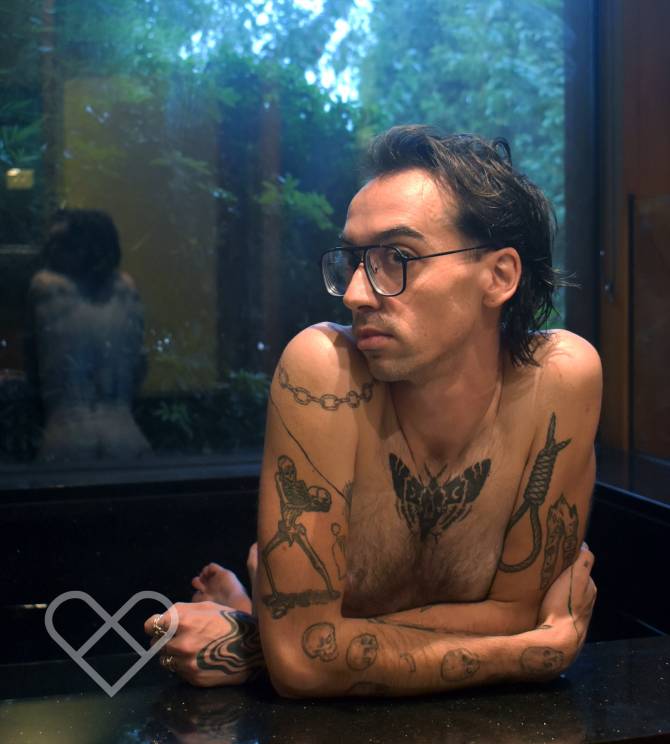 Reviews
Genesse has no reviews at this time.
If you've shared an experience with them why not...
Have you shared an experience with Genesse - Escort | Melbourne? Leave a review.