Contact
Location: Melbourne
Email: gretaofwellington@gmail.com
Phone: 0401327871
You are welcome to contact me via phonecall or sms. Blocked numbers will not be answered.
Details
Gender: Female
Ethnicity: Australian
Age: 32
Height: 156cm
Body type: Curvy
Hair colour: Brunette
Eye colour: Green
| Day | From | Till |
| --- | --- | --- |
| Sunday | — | — |
| Monday | 12:00 PM | 10:00 PM |
| Tuesday | 11:00 AM | 10:00 PM |
| Wednesday | 11:00 AM | 11:00 PM |
| Thursday | 11:00 AM | 11:00 PM |
| Friday | 11:00 AM | 11:30 PM |
| Saturday | 12:00 PM | 11:30 PM |
 Find out when they're touring
 Receive updates and announcements from Greta Desgraves
About Greta Desgraves escort
About me: My name is Greta. Kiwi by birth, a genuine 30 years old, worldly, university-educated. An experienced explorer of human sexuality and intimacy. Fuss-free, minimal make-up, natural DD tits and curves in all the right places. I have a lust for life, and well, several other things. I believe in being kind, living well and lots of skin-on-skin sinning.
Height: 5"2
Dress size: curvy 10
Bust: DD
Hair: long brunette
Body art: yes, small and professional.
About you: respectful, curious, adventurous and seeking similar.
Meet me: Discreet liaisons by prior arrangement in Melbourne's inner north. Outcalls available in Melbourne CBD and inner suburbs.
Damn fine company: Behind my girl-next-door appearance lies a woman experienced in the erotic arts. Whether you are looking for a date for a special event, to try something new with a non-judgemental partner, indulge a kink, or just spend time with an empathetic, interested and interesting companion, I pride myself on being damn fine company.
Client types
All genders and ethnicities, couples, people with disabilities (outcall only)

Additional Information
Etiquette: My fees and attitude towards our time are fair and generous. As such, I have a zero tolerance for callers who attempt to haggle or barter.
Your respect for my time and professionalism allows me to retain an open heart, mind and generous spirit. I am a down-to-earth, approachable and friendly human being - if you treat me in kind, I can guarantee it will be very worth your while ;-)
Until we meet....Greta xxx
Greta Desgraves escort rates
Outcall
| Session | Cost | Description |
| --- | --- | --- |
| 15 mins | $250 | A quickie |
| 30 mins | $300 | A tryst |
| 1 hour | $380 | An encounter |
| 2 hours | $650 | An exploration |
Spend some time: I adore encounters with couples and working alongside other companions - my same rates apply. Extended sessions, overnights, date packages and fmty encounters are available - prices on application, please enquire.
The fine print: Please note that ALL first time clients will be required to pay a small (10%) deposit, which is fully refundable for cancellations up to 12 hours prior to our meeting, and transferrable to a rescheduled booking up to 1 hour prior to our appointment. Deposits can be made via beemit, payID or prezzie card.
I understand and acknowledge that deposit and screening procedures can be daunting, so I have made mine as straightforward and fair as possible to protect both of our safety and discretion.
Attempts to negotiate deposits, screening, or engaging in haggling or bartering of rates provide me with an indication that you do not respect me or my work, and are not someone I would want to share my time and body with.
Please contact Greta Desgraves - Escort | Melbourne directly to book an appointment.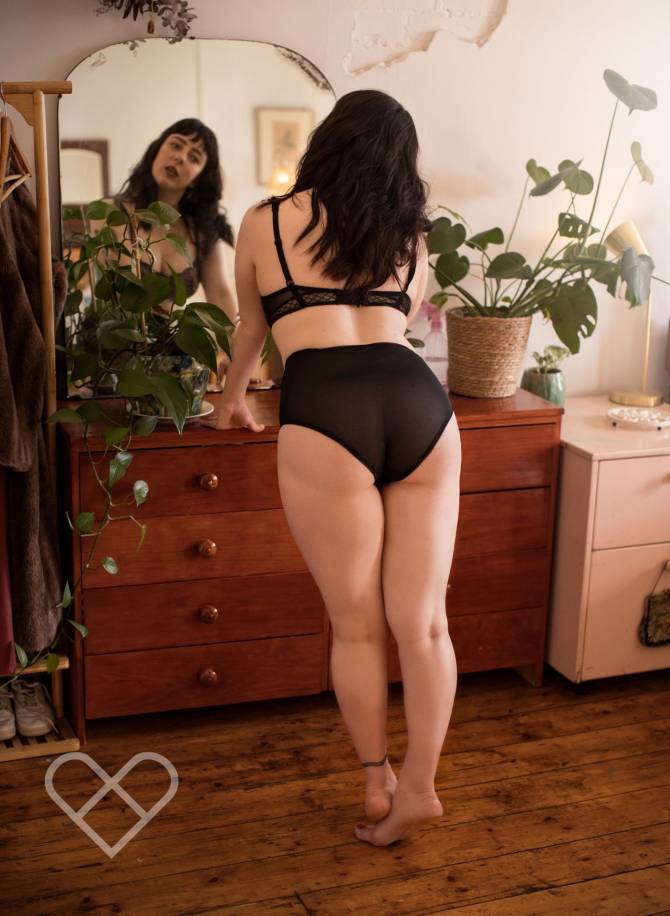 Reviews
Greta Desgraves has no reviews at this time.
If you've shared an experience with them why not...
Have you shared an experience with Greta Desgraves - Escort | Melbourne? Leave a review.