Details
Gender: Female
Ethnicity: Australian
Age: 23
Height: 165cm
Body type: Curvy
Hair colour: Brunette
Eye colour: Brown
Pre bookings are preferred. Every client has to go through the screening test!
| Day | From | Till |
| --- | --- | --- |
| Sunday | 12:00 AM | 11:59 PM |
| Monday | 12:00 AM | 11:59 PM |
| Tuesday | 12:00 AM | 11:59 PM |
| Wednesday | 12:00 AM | 11:59 PM |
| Thursday | 12:00 AM | 11:59 PM |
| Friday | 12:00 AM | 11:59 PM |
| Saturday | 12:00 AM | 11:59 PM |
About Isla Allete escort
Hello there! I'm so glad you're having a peek at my ad. Allow me to introduce myself - My name is Isla, an escort based in Gadigal / Sydney, Australia.
With a small, soft and curvy natural body, a feminime brunette bob and the cutest smile, I aim to provide an experience that becomes a genuinely amazing memory for the both of us!
Important info:
A screening process is required of every client.
A deposit is essential prior to any bookings made.
Pre bookings are preferred, almost essential.
Natural intercourse is not offered.
Extras and preferences vary prices.
Calls will not answered and my voicemail is not checked.
Please only contact me via text or email only.
If you can't wait and want nsfw content now, here you are : 
https://onlyfans.com/islaonline
Cant wait to meet...
Isla x
Client types
Male, Non-binary, Couples, Group

Services offered by Isla Allete escort
Affectionate Kissing
Blow Job
COB
COF
Companion
Cuddling and Affection
Deep Throat
Dinner Date
FFM
Findom
Foot Fetish
Kinky GFE
Kissing
Lingerie Requests
MMF
Multiple Positions
Mutual Masturbation
Nipple Play
Rimming on Me
Role Play
Shower Together
Spanking
Travel Companion
Watersports
Contact Isla Allete to organise a time to share an experience via:
Additional Information
Contact info:
Please only text or email, make sure your enquiry clearly includes your name, a time, date, area and roughly what services you may be after. Emails/texts are directly to me and are kept private for the safety of both parties.
Isla X
Isla Allete escort rates
Outcall
| Session | Cost | Description |
| --- | --- | --- |
| 30min | $350 | Quickie..? |
| 45min | $450 | Quickie & a cuddle or chat |
| 1hr | $500 | Standard |
| 1hr | $700 | GFE/PSE |
Services and extras offered depend on the booking/client.
Deposit required from EVERY CLIENT.
Deposit is for travel, safety, no shows.
Please contact Isla Allete - Escort | Sydney Escort directly to book an appointment.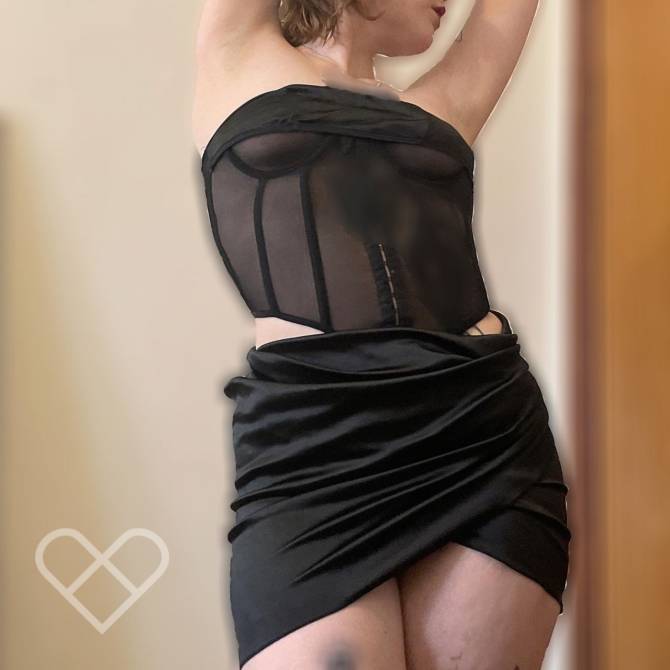 Reviews
Isla Allete has no reviews at this time.
If you've shared an experience with them why not...
Have you shared an experience with Isla Allete - Escort | Sydney Escort? Leave a review.