Contact
Location: Brisbane
Email: [email protected]
Phone: 0493 *** ***
Please copy and paste this into your message to me: Hello Jaz, my name is (NAME). I saw your profile on Dakota Dice and would like to book you on (DATE) for (LENGTH), in (CITY). Please let me know if you're available. Thank you.
Details
Gender: Female
Ethnicity: Australian
Age: 30
Height: 169cm
Body type: Curvy
Hair colour: Caramel
Eye colour: Blue Green mix
| Day | From | Till |
| --- | --- | --- |
| Sunday | 12:00 AM | 11:59 PM |
| Monday | 12:00 AM | 11:59 PM |
| Tuesday | 12:00 AM | 11:59 PM |
| Wednesday | 12:00 AM | 11:59 PM |
| Thursday | 12:00 AM | 11:59 PM |
| Friday | 12:00 AM | 11:59 PM |
| Saturday | 12:00 AM | 11:59 PM |
About Jasmine James escort
Hello! I'm Jasmine, but you can call me jaz. I'm the passionate and sensual woman of your dreams.
As a lover, I am devoted to creating a deeply pleasurable and healing experience. Allow me to bring you into my world of pleasure…a world where we focus on slowing down, getting to know our f* yes, and exploring sexuality with curiosity. Allow me to seduce you with my mesmerising eyes, as you take a deep inhale and find your body relaxing the most it has in months (or maybe even years)!
In my spare time, you will probably find me naked by a river somewhere, doing yoga, or reading. I am articulate, opinionated, and currently undertaking a masters of global studies, meaning I will provide you with stimulation inside and outside the bedroom. For me, intelligent and meaningful conversation provides the backbone for a type of indescribable sexual ecstasy.
I have always been very comfortable with my sexuality and feminine energy, and thus the sexual empowerment you will feel with me is not for the faint-hearted. My smooth, soft skin, piercing green eyes, and deliciously swollen booty accompanied by a size 6 waist will have you weak at the knees. I am an all-natural woman…yes, that's right I haven't shaved any of my body for over 5 years! Nor have I had any procedures to alter my looks.
I desire to meet like-minded individuals, who are hoping to explore their own sexuality with curiosity and acceptance. You are someone who deeply values and respects my time and energy. And you see the powerful impact this work can have on creating a new paradigm of sex and intimacy. Through our experience, I will help you cultivate the connection between your sex and your heart. You will leave with deeply embodied wisdom through a remembrance of the power of your sexual energy as your life-force. You will leave with a renewed excitement for life.
If you are yearning for intimacy. For connection. To be seen. To be loved. For laughs. For play. For joy. For goosebumps all over your body. For deep relaxation and satisfaction...I am your woman!
Thanks for reading! I really look forward to meeting you.
Much love, Jaz x
Client types
I am totally open to bookings with people from culturally and linguistically diverse backgrounds, genders, non-binary folks, sexual orientations, and abilities. Please let me know if you have any special accommodations and I will ensure we make the experience perfect for you!
Additional Information
Introduction
When contacting me for the first time, please take care, and be respectful and mindful of how you write. Please provide your name, your preferred date/time and length of booking. This will ensure I have a good first impression of you, and make our experience even more special!
Deposit
A discreet non-refundable deposit of 20% is required to confirm bookings with new friends, all dates while I am touring and all appointments over 2 hours. If you need to cancel, returning your deposit will be at my discretion (i'm fairly kind, given appropriate notice).
Preparation
Hygiene is very important to me, so please make sure you freshen up before our meeting. We will also most likely start our time together with a saucy shower. I would also really appreciate no scratchy stubble, if possible, as it irritates my skin (beards are fine).
Consideration
Please provide your consideration at the start of our date, in an unsealed envelope in plain sight. If we are meeting in public, pop it in your favourite book. This consideration is for time and companionship only. Anything else that takes place is private and undertaken by consenting adults.
Fly Me To You
Travel is definitely an easy way to my heart! For domestic travel, I require a 4 hour minimum booking. For international travel, I require a 2 day minimum. Any travel and accommodation-related costs must be payed for by you and expense costs are at our discretion and will be discussed prior.
Jasmine James escort rates
Incall
| Session | Cost | Description |
| --- | --- | --- |
| 1 Hour | $600 | One hour moment of escape that will have you begging for more. |
| 2 Hours | $ 1100 | Two hour juicy rendezvous. |
| 3 Hours | $ 1600 | Three hours of divine pleasure. |
| Dinner Date | $ 1600 | Delicious dinner date - 2 hours of dinner and 2 hours of saucy fun! |
| Overnight 15 Hours | $ 3000 | Wake up to my green eyes, after a magical evening together. |
| Weekend 40 Hours | $ 7000 | Fancy spending a whole weekend really getting to know each other, inside and out... |
| Couples 2 Hour Minim | $ 1500 | Open your relationship to a new intimate experience whilst deepening your connection! |
Outcall
| Session | Cost | Description |
| --- | --- | --- |
| 1 Hour | $ 650 | One hour moment of escape that will have you begging for more. (Outcall) |
OUTCALLS: ADD $50 + TRAVEL COSTS.
Please contact Jasmine James - Escort | Brisbane Escort directly to book an appointment.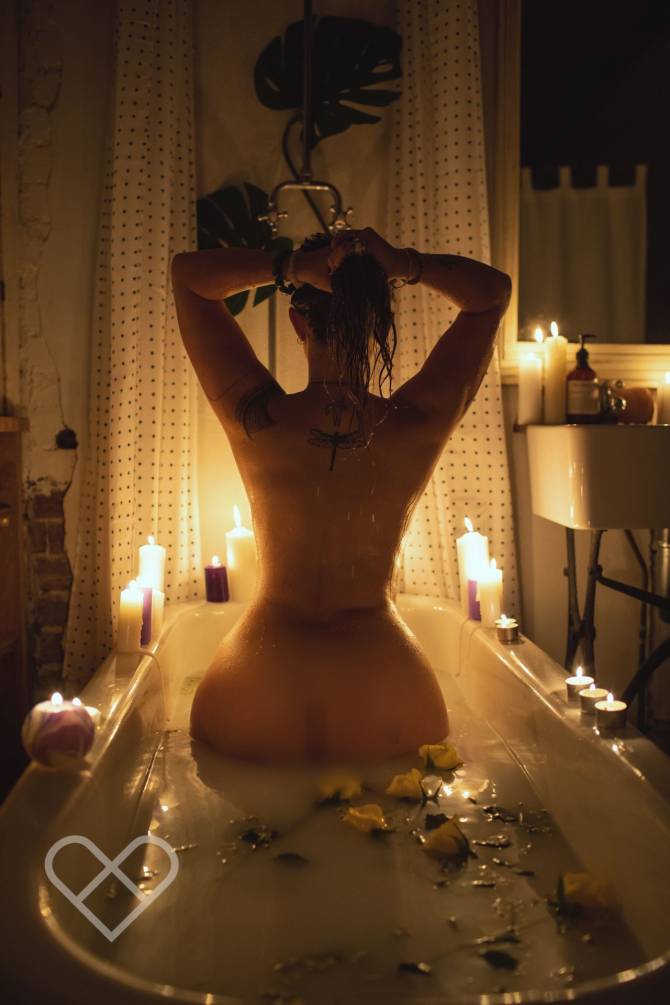 Reviews
Jasmine James has no reviews at this time.
If you've shared an experience with them why not...
Have you shared an experience with Jasmine James - Escort | Brisbane Escort? Leave a review.