Contact
Location: Sydney
Email: leniwildeone@gmail.com
Please contact initially via email and I can provide a Mobile number for SMS Text once a booking is confirmed.
Details
Gender: Female
Height: 178cm
Body type: Slim
Hair colour: Blonde
Eye colour: Blue
Pre-bookings are generally required and preferred. I currently have extended availability on weekdays, evenings and weekends.
Availability can fluctuate from week to week, please check out my website calendar which I keep current.
However, if a timeslot isn't available, please let me know as I may be able to make arrangements if pre-booked in advance.
Thank you for understanding that my availability is sometimes limited. Because of this, it is important that I dedicate time with the right Clients who are serious about meeting and have mutual respect. This will lead to even more ongoing fun!
Once booked in I completely dedicate my time, enthusiasm, and effort into you. I am just as eager and excited to play as much as you are!
In return, I really appreciate if you do need to make any booking changes or cancellations, you will advise asap (in advance).
| Day | From | Till |
| --- | --- | --- |
| Sunday | 12:00 AM | 11:00 AM |
| Monday | 10:00 AM | 11:00 PM |
| Tuesday | 10:00 AM | 11:00 PM |
| Wednesday | 10:00 AM | 11:00 PM |
| Thursday | 10:00 AM | 11:00 PM |
| Friday | 10:00 AM | 12:00 AM |
| Saturday | 12:00 AM | 11:59 PM |
 Find out when they're touring
 Receive updates and announcements from Leni
About Leni escort
Greetings Lover.
Allow me to introduce myself.
I'm a tall slim sexy blue-eyed blonde with a size 8 model body and legs that go on forever.
Very easy going and down to earth with a cheeky fun-loving and flirtatious personality who loves to get lost in wild hot passionate experiences.
Sexy and confident by nature with catwalk model looks and a classy sex kitten vibe. Immaculate grooming and style to fit any occasion and to suit your desire.
I am fit, active and healthy, always take time to look after my body, mind, and soul.
I am a very discreet high-class luxury companion, who is selective of her Clients to ensure we both enjoy each other's company and want to see each other again. It is important to me that there is mutual chemistry for an amazing time together.
Intelligent and engaging, perfect company for a dinner date or let's go to a bar and get to know each other over a few drinks.  Well-behaved in public, as I also expect you to be. But super-naughty once I can get my hands on you. 
Let's connect at a Business Lunch or a sexy Hotel interlude for deserving Corporate Travellers. I have another life and career in the Corporate world, so will always fit in with ease.
Are you in Sydney for pleasure? Make your trip even more memorable with some Hot Sexy Leni play.  Or Fly me to You. You don't want to wait too long until you meet me!
Love to seduce to build anticipation and intimacy before being lead to a hotel room to ravage and enjoy each other's bodies with intensity. 
I enjoy being submissive and also versatile to switch. I am intuitive, sensual and completely attentive to you. I love to spend time to reach new levels of pleasure and satisfaction together.
Want to have a laugh, enjoy life and connect with a meaningful conversation? An intimate and gentle seduction over a beautiful meal? Or immediately turn up the heat for an erotic and wild sex session, leaving you begging for more? Or both? You've met the right person. 
Let me light your fire! I love to party, meet new people and learn what motivates you.
I love men, I love women, and I love to be fortunate enough to spend intimate time with couples.
I offer The Delve Experience for Couples Exploration, which is something I feel strongly about and truly value an opportunity to be a part of your sexual growth.
I am your rare special treat, waiting to be devoured.
Want to learn more? Please join me, I'm very excited to meet you!
Love Leni X
Client types
Males, Couples, Females

Additional Information
Rate Extras:
Couples (FFM & MMF) *$1000 per hour
Greek & DP * Extra rate $200
Social (only) Rate- $400 per hour
Deposit:
30% Deposit required for all new appointments via Beem It or Paypal
Payment:
Cash balance or Beem It required for new appointments
Payment Methods via Cash, Beem It or Paypal
Location:
Sydney- CBD, Eastern Suburbs, North Shore, Inner West
​
Outcall:
Hotels preferred
*Private Residences will only be considered on successful screening and ideally a regular companionship is established.
Travel costs to be covered by the Client if outside of Sydney.
​
Incall:
Sydney Hotel Incall only. *Pre-advance bookings required.
Happy to take expressions of interest for Sydney Hotels (Home Tour), which I personally arrange. Rate= $700 an hour (min 2 hours unless I confirm availability for shorter stay).
Monthly Hotel Incall (Home Tour):
For your convenience, I will book a Sydney 5 Star Hotel Incall each month, dates to be confirmed based on interest.
Rate = $700 an hour (min 1 hour booking)
Please subscribe to my website to receive a notification on upcoming availability.
Any requests for day/time, please complete the Hotel Incall Expressions of Interest form on my website.
Travel: ​
Outside Sydney, Interstate or OS:
Available for overnight, weekends away or longer, if planned in advance
Please enquire to discuss further
Tours:
I am happy to book tours to other capital cities if I receive expressions of interest
Screening Policy:
I do require a deposit and need to perform screening on all new appointments.
This is to ensure I dedicate time to genuine bookings and feel secure.
I appreciate your understanding and support. Once the formalities are out of the way we can plan our time together and enjoy the anticipation.
Love Leni X
Leni escort rates
Incall
| Session | Cost | Description |
| --- | --- | --- |
| 1 hour | $700 | Monthly Sydney Hotel Incall that I organise. *Register interest via website for preferred dates. |
| 2 hour | $1400 | Sydney Hotel Incall I organise, on your request. * 2 hour minimum |
| 3 hours | $2100 | + $700 per additional hour |
Outcall
| Session | Cost | Description |
| --- | --- | --- |
| 1 hour | $600 | — |
| 2 hours | $1200 | — |
| 3 hours | $1600 | — |
| 8 hours | $4000 | + $600 for each additional hour |
| 12 hours | $5500 | Overnight |
Please contact Leni - Escort | Sydney directly to book an appointment.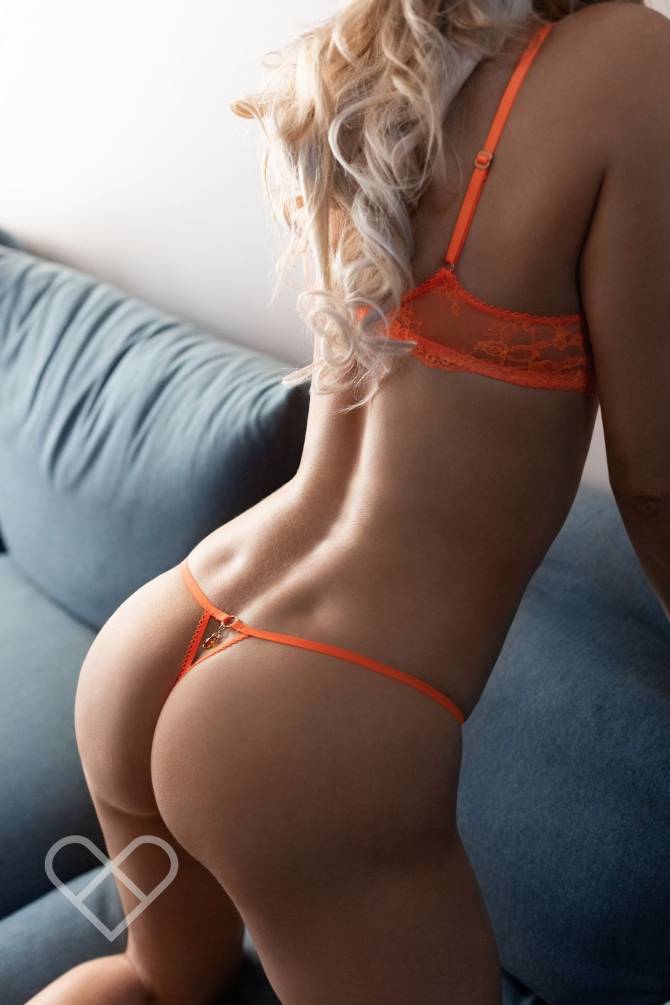 Reviews
Leni has no reviews at this time.
If you've shared an experience with them why not...
Have you shared an experience with Leni - Escort | Sydney? Leave a review.