Details
Gender: Female
Ethnicity: Australian, Polynesian
Age: 34
Height: 171cm
Body type: Voluptuous
Hair colour: Brunette
Eye colour: Brown
Send me a message with your details to check availability for the day.
| Day | From | Till |
| --- | --- | --- |
| Sunday | 12:00 AM | 11:59 PM |
| Monday | 12:00 AM | 11:59 PM |
| Tuesday | 12:00 AM | 11:59 PM |
| Wednesday | 12:00 AM | 11:59 PM |
| Thursday | 12:00 AM | 11:59 PM |
| Friday | 12:00 AM | 11:59 PM |
| Saturday | 12:00 AM | 11:59 PM |
About Ma'Dame Melanin escort
Why hello there…
Welcome to a world where desires are explored, boundaries are pushed, and pleasure knows no limits. I proudly offer companionship services that specialise in igniting arousal for those who crave the exhilaration of exhibitionism.
While I also cater to more traditional tastes, such as offering light spanking or sensual overloads, social companionship and dinner dates, my passion lies in unlocking the hidden desires of the deviant exhibitionist within you. I understand the power and allure of exhibitionism, and I am here to guide you through an unforgettable experience.
With three distinct start options, my services cater to a variety of preferences.
For the bold and adventurous single woman, I have carefully selected a bull who will join us on a journey of exploration, ensuring your desires are met and your pleasure is unleashed.
For exhibitionist couples yearning to take their intimacy to new heights, I provide a safe and exhilarating environment for you to revel in your shared passions.
But for those seeking the ultimate experience, where exhibitionism intertwines with the thrill of a threesome or cuckold encounter, I offer an option that will leave you breathless. Under my watchful gaze, guidance, and domain, you will embark on a journey of pleasure, self-discovery, and unrivalled excitement.
Rest assured, my confident tone and expertise will create a space where you can explore your deepest desires without judgment or hesitation. Your satisfaction and comfort are my top priorities, and I will ensure that every moment spent together is filled with electrifying anticipation and fulfillment.
So, if you find yourself yearning for a sensual adventure that transcends the ordinary, join me on an exhilarating encounter. Together, we will unleash the exhibitionist within, embracing the power of our desires and creating memories that will leave you craving more.
Are you ready to step into a world of pleasure and indulge in the extraordinary?
Contact me now, and let the journey begin.
Client types
Females, Couples, Males
Services offered by Ma'Dame Melanin escort
Bondage
Companion
Costumes
Cougar
Couples
Dinner Date
Female Domination
Fetish
FFM
Findom
Foot Fetish
Lesbian
Lingerie Requests
MMF
Multiple Positions
Overnight Stays
Sex Toys
Social Outings
Spanking
Tie and Tease
Travel Companion
Contact Ma'Dame Melanin to organise a time to share an experience via:
Additional Information
Contact me to enquire about Fly Me To You options and availability.
Ma'Dame Melanin escort rates
Incall
| Session | Cost | Description |
| --- | --- | --- |
| 15mins | $25 | Virtual Services - Text Only |
| 30mins | $45 | Virtual Services - Text Only |
Outcall
| Session | Cost | Description |
| --- | --- | --- |
| 1 Hour | $500 | 1 Player has entered the arena (Single woman) + Ma'Dames chosen Bull |
| 1 Hour | $1000 | 2 Players have entered the arena (Cheeky Couple) |
| 1 Hour | $1500 | 3 Players have entered the arena (Couple + 1 Bull) |
| | $400 | Dinner Date |
| 1 Hour | $450 | Tie & Tease |
| 1 Hour | $450 | Sensation Play - Hot and cold, Sharp, Soft, Tickly, etc |
Please contact Ma'Dame Melanin - Escort | Sydney Escort directly to book an appointment.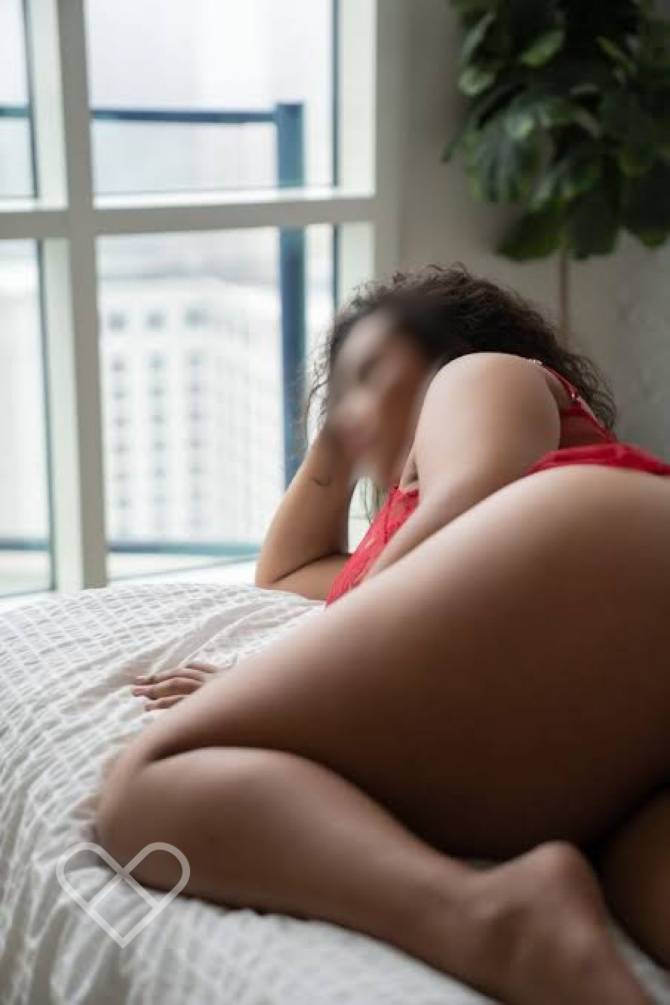 Reviews
Ma'Dame Melanin has no reviews at this time.
If you've shared an experience with them why not...
Have you shared an experience with Ma'Dame Melanin - Escort | Sydney Escort? Leave a review.