Contact
Location: Melbourne
Email: meetmarinalee@gmail.com
Phone: 0402423065
Text or email only, no calls.
Details
VIC SWA licence: SWA 9079XE
Gender: Female
Height: 172cm
Body type: Slim
Hair colour: Black
Eye colour: Blue Green mix
Advance notice preferred, flexible hours upon request.
| Day | From | Till |
| --- | --- | --- |
| Sunday | 11:00 AM | 10:00 PM |
| Monday | 11:00 AM | 10:00 PM |
| Tuesday | 11:00 AM | 10:00 PM |
| Wednesday | 11:00 AM | 10:00 PM |
| Thursday | 11:00 AM | 10:00 PM |
| Friday | 11:00 AM | 10:00 PM |
| Saturday | 11:00 AM | 10:00 PM |
email  or  0402423065
 Find out when they're touring
 Receive updates and announcements from Marina Lee
About Marina Lee
Hi! My name is Marina Lee and I am a 26 year old escort based in Melbourne, Australia. If you're looking for genuine experience with a woman who is pleased to be here, excited to please you, and honest in her identity, you've come to the right place. I truly love what I do, and my enthusiasm certainly shows this.
Making a connection with someone - whether that is purely sexual, romantic or emotional - is one of the things I value most as it makes for a more enjoyable session and a more intense sexual experience for everyone involved. I take great pleasure in sex and fulfilling other peoples desires, and am a strong advocate for open communication in order to get the most out of any sexual experience.
You will find that I offer two kinds of packages - a girlfriend experience and a submissive experience. My girlfriend experience caters to those who are seeking intimacy and authentic human connection. It is immensely erotic, and I am present for every moment we spend together. It can be an intense play space while also giving room to conversation and emotional connection.
The submissive experience I offer is for those who are into or curious about kink, or who prefer a more hardcore service. I am naturally submissive and provide a space in which your dominant persona can thrive. A full list of services included in this package can be found on my website.
My service is open to people of any gender, cultural background and ethnicity, age, ability, body types and experience level. This is a safe space for all.After browsing my website, if you have any questions about me or my services please don't hesitate to ask :)
Services offered by Marina Lee
Affectionate Kissing
BBBJ
BDSM
Blow Job
Bondage
COB
Couples
Cuddling and Affection
Deep Throat
Dinner Date
Dirty Talk
Disabled Clients
Fetish
FFM
Filming
GFE Girlfriend Experience
Kinky GFE
Kissing
Lesbian
Lingerie Requests
MMF
MSOG
Multiple Positions
Mutual Masturbation
Natural Bush Pubic Hair
Nipple Play
Oral on Me
Overnight Stays
Pro Sub
PSE Porn Star Experience
Rimming on Me
Role Play
Sex Toys
Shower Together
Social Outings
Spanking
Watersports
Contact Marina Lee to organise a time to share an experience via:
email  or  0402423065
Rates – Incall
| Session | Cost | Description |
| --- | --- | --- |
| 1 hour | $500 | girlfriend experience |
| 1.5 | $700 | girlfriend experience |
| 2 hour | $900 | girlfriend experience |
| 3 hour | $1300 | girlfriend experience |
| 4 hour | $1500 | girlfriend experience |
| 15 hour | $3500 | girlfriend experience |
| 24 hour | $5000 | girlfriend experience |
Please contact Marina Lee | Melbourne directly to book an appointment.
email  or  0402423065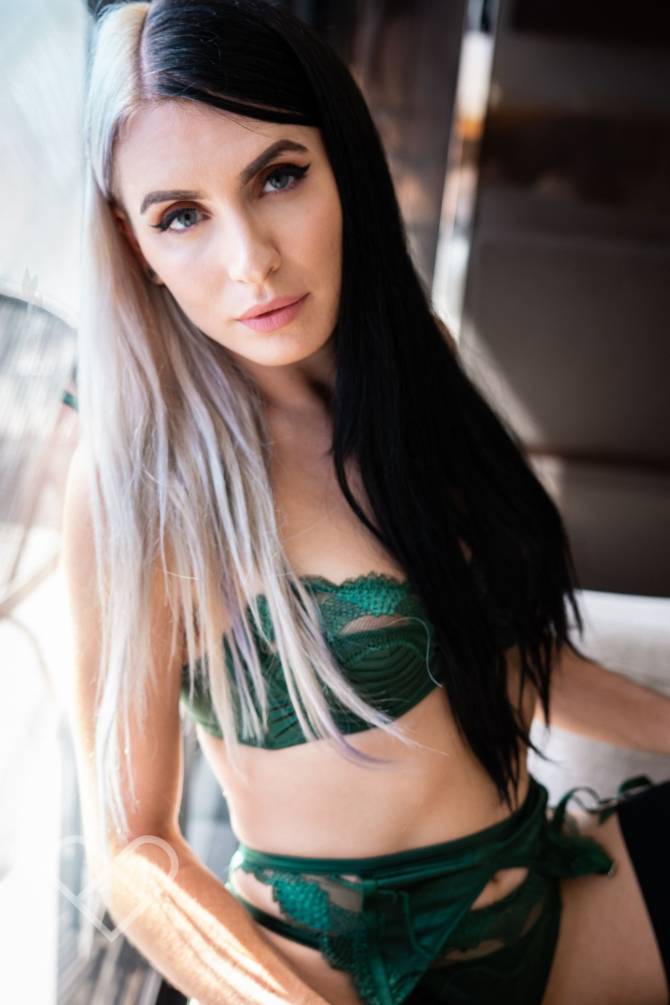 Reviews
Marina Lee has no reviews at this time.
If you've shared an experience with them why not...
Have you shared an experience with Marina Lee | Melbourne? Leave a review.