Details
Gender: Female
Ethnicity: Australian
Age: 26
Height: 187cm
Body type: Curvy
Hair colour: Brunette
Eye colour: Brown
Available with 24 hours notice, short notice bookings occur a short notice fee.
| Day | From | Till |
| --- | --- | --- |
| Sunday | 12:00 AM | 11:59 PM |
| Monday | 8:00 AM | 9:00 PM |
| Tuesday | 8:00 AM | 9:00 PM |
| Wednesday | 8:00 AM | 11:59 PM |
| Thursday | 8:00 AM | 11:59 PM |
| Friday | 12:00 AM | 11:59 PM |
| Saturday | 12:00 AM | 11:59 PM |
About Miley Jane escort
I'm a classy and sophisticated woman, oozing a loving, gentle energy and sex appeal. I am well educated on many topics, and can find myself lost in conversation with strangers, friends and lovers for hours on end.
 I am a total foodie, grazing my way through Melbourne's best restaurants, markets and food trucks, although, I am a sucker for a pasta and movie night on the couch. Whilst I am not a drinker, I adore the intimacy and atmosphere of a cozy bar tucked in an alley and am on the hunt to find Melbourne's best mocktails. 
If I'm not snacking on great food, you'll find me behind the wheel, exploring Melbourne and all it has to offer. I love getaways, staycations and exploring beautiful Naarm land. If you're looking for an adventure companion, I am the one for you. 
You'll often find me experimenting with new fashion styles as I tend to be a bit of a chameleon, able to adapt to any occasion. Do not get me wrong, I adore a classy set of lingerie underneath a gorgeously flattering dress. I love to cater to my lovers fantasies so should you have a specific request, allow me to fulfil your desires. 
I believe every human on this earth deserves love, touch and intimacy. So long as you leave my presence feeling a little more relaxed and happier than you did before your visit, I truly believe I am making the world a better place, one human at a time. 

Services offered by Miley Jane escort
Blow Job
Body Worship
Bondage
Companion
Costumes
Cuddling and Affection
Deep Throat
Dinner Date
Female Domination
Fetish
Filming
Findom
Foot Fetish
Kinky GFE
Kissing
Lingerie Requests
Massage
MMF
Multiple Positions
Mutual Masturbation
Oral on Me
Overnight Stays
Sex Toys
Shower Together
Social Outings
Spanking
Squirting
Travel Companion
Contact Miley Jane to organise a time to share an experience via:
Miley Jane escort rates
Incall
| Session | Cost | Description |
| --- | --- | --- |
| 1 HOUR | $350 | GIRLFRIEND EXPERIENCE |
| 1 HOUR | $400 | NAUGHTY GIRLFRIEND EXPERIENCE |
| 3 HOURS | $1100 | Social and Play |
Outcall
| Session | Cost | Description |
| --- | --- | --- |
| 1 HOUR | $400 | Girlfriend Experience |
| 1 HOUR | $450 | Naughty Girlfriend Experience |
| 3 hours | $1100 | Netflix and Chill |
| 4 hours | $1300 | Wine and Dine |
| 16 hours | $3000 | Overnight stays |
*ALL BOOKINGS ARE SUBJECT TO ID AND $200 DEPOSIT*
incall available at request x
GIRLFRIEND EXPERIENCE
A girlfriend experience is one of my favourite bookings and services to provide. I throughly enjoy beginning this service with a light chat, flirtatious banter and LOTS of touch before devouring one another. I find myself to be a passionate lover who enjoys lingering touch and pleasing my lover. ​I cannot wait to pamper you with lots of kisses and back tickles.
NAUGHTY GIRLFRIEND EXPERIENCE
One may refer to this as a "pornstar" experience, however, I find that to be the wrong way to explain this service for myself. Imagine my girlfriend experience, but so much naughtier.​ I aim to please and tease, this booking is suited to the more perverse... Kinks and fetishes can be catered to as per your request any may occur an extra charge.
​
NETFLIX AND CHILL
Let's snuggle up, order some food and watch a movie. I'm curious to know how much of the movie we can get through...This booking option must include food ordered/provided by you and 1 hour of social time. This service is definitely what I would consider my 'deluxe' girlfriend experience.
WINE AND DINE
2 hours of fine dining (your choice of restaurant), followed by 2 hours of dessert, also known as me. This experience is for those who love delayed gratification. I can't wait to discreetly tease you at dinner then head back to your hotel and work off our dinner in the most delectable way...
OVERNIGHT STAYS
If you find yourself wanting to indulge in a hot night of pampering, pleasure and naughtiness, my overnight stays are for you. 16 hours together in a 5 star hotel, where we can hide away in a world of our own. I do require 6 hours of uninterrupted beauty sleep and these are strictly not party bookings.
I am very particular with those whose company I keep and see regularly. Please use your manners whilst interacting with me in all regards x
Please contact Miley Jane - Escort | Melbourne Escort directly to book an appointment.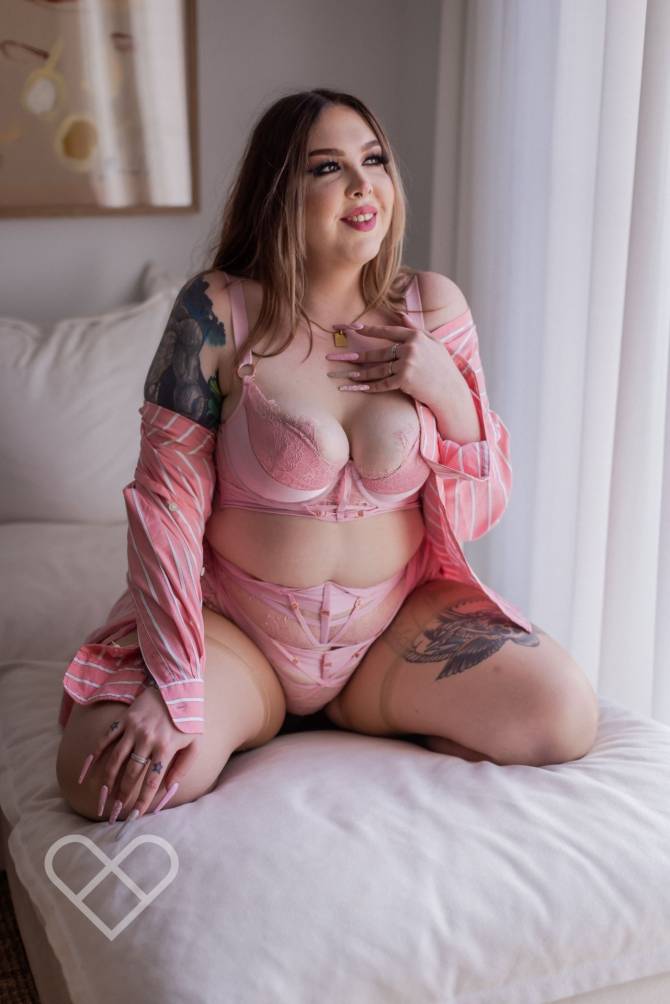 Reviews
Miley Jane has no reviews at this time.
If you've shared an experience with them why not...
Have you shared an experience with Miley Jane - Escort | Melbourne Escort? Leave a review.