Contact
Location: Brisbane
Email: verynaughtynikki@hotmail.com
Phone: 0437728185
sms is my preferred form of initial contact
Details
VIC SWA licence: 10025XE
Gender: Female
Ethnicity: Australian
Age: 49
Height: 165cm
Body type: Curvy
Hair colour: Blonde
Eye colour: Hazel
Hours may change without notice as I am on call for another job. Hours are updated every Sunday evening.
| Day | From | Till |
| --- | --- | --- |
| Sunday | — | — |
| Monday | 10:00 AM | 7:00 PM |
| Tuesday | 10:00 AM | 7:00 PM |
| Wednesday | 10:00 AM | 7:00 PM |
| Thursday | 10:00 AM | 7:00 PM |
| Friday | 10:00 AM | 7:00 PM |
| Saturday | 11:00 AM | 4:00 PM |
 Find out when they're touring
 Receive updates and announcements from Nikki Cox
About Nikki Cox
WHAT YOU SEE IS WHAT YOU GET.....
Hello. My name is Nikki and it will be my pleasure to make your acquaintance.
I am a sexy, sensual, mature Woman who is a down to earth free spirit with a vibrant personality. I love a good laugh and have a cheeky sense of humor. I am very approachable, charming and friendly with a warm and caring nature. People tell me that they feel at ease in my company and connect with me quickly.
I cater for a more Girlfriend type experience. I would love to be the one to take away all of your stresses and to leave you feeling refreshed, invigorated and appreciated.
I'm compatible with all levels of experience: beginners & first timers, Gentlemen with ED & premature ejaculation, Widowers, Shy and Nervous & ethnic Gentlemen. 
Your time with me will leave you with a smile on your face and a skip in your step.
WHEN & WHERE:
Incalls are to my private home on the south side of Brisbane in Kuraby. Approximately 20 to 25 min drive from the CBD. In distance: 19klms south from the Treasury Casino in the CBD. A.ternatively I'm happy to book an apartment in or near the CBD for bookings 2hours or longer.
CONTACT:
SMS is preferred as I may not be able to answer your call: 0437 728 185. I only take 2 or 3 bookings per day. It's best to complete your initial contact with me for same day bookings in real time. If you delay in responding to texts - you may miss out.
Get to know me better on Social Media:
Twitter: @ntynikki
Insta: nty_nikki
Cheers,
Nikki xox
Client types
males, females, couples
Services offered by Nikki Cox
Affectionate Kissing
BBBJ
Blow Job
CIM
COB
COF
Companion
Cougar
Couples
Cuddling and Affection
Dinner Date
Dirty Talk
Fetish
FFM
Filming
Foot Fetish
GFE Girlfriend Experience
Kinky GFE
Kissing
Lesbian
Massage
MSOG
Multiple Positions
Mutual Masturbation
Nipple Play
Oral on Me
Rimming on Me
Sex Toys
Spanking
Strap On
Tie and Tease
Contact Nikki Cox to organise a time to share an experience via:
Rates – Incall
| Session | Cost | Description |
| --- | --- | --- |
| 30mins | $250 | Girlfriend Experience |
| 1hour | $400 | Girlfriend Experience |
| 2hours | $700 | Girlfriend Experience |
| 3hours | $1000 | Girlfriend Experience |
| 1hour | $350 | GFE For Ladies |
| 90mins | $500 | GFE For Ladies |
| 2hours | $650 | GFE For Ladies |
| 3hours | $900 | GFE For Ladies |
| 75mins | $500 | Nuru Slide with Girlfriend Experience |
| 1hour | $300 | Deluxe Nuru Slide |
| 45mins | $250 / $350 | Tie n Tease |
| 1hour | $300 / $400 | Tie n Tease |
| 1hour | $500 | Couples |
| 90mins | $650 | Couples |
| 2hours | $800 | Couples |
| 3hours | $1000 | Couples |
Rates – Outcall
| Session | Cost | Description |
| --- | --- | --- |
| 4hours | $1200 | Breakfast/Lunch/Dinner Date |
| 3hours | $1000+ | Fly Me To You |
SERVICES:
GIRLFRIEND EXPERIENCES:
With a touch of romance and plenty of excitement, we can explore unforgettable sensuality together & find Nirvana.
Girlfriend Experience: 30mins: $250, 45mins: $350, 1hour: $400, 90mins: $550, 2hours: $700, 3hours: $1000
Intimate GFE for Women: 1hour: $350, 90mins: $500, 2hours: $650, 3hours: $900
Couples: 1hour: $500, 90mins: $650, 2hours: $800, 3hours: $1000
A Nuru slide is included as a complimentary extra for bookings that are 2 hours or longer – incall only. Please let me know when you make a booking if you would like this free inclusion.
EXOTIC RELAXATION: Full body bliss! Unrushed relaxation for your body and mind. Exotic Relaxation is a good alternative for those who want to play but don't want to go all the way….
Full Body Exotic Relaxation: performed in a warm bedroom on a bed, this amazing neck to foot slide and magic hand touches give you the ultimate in relaxation. Organic Coconut oil can be used to create an amazingly slippery, passionate, intimate experience. Feel my body in the most erotic and sensual way.
Erotic Body Slide - an intimate, body to body experience for those not wanting sex. All the delights of my Girlfriend Experience without going all the way: 30mins: $200, 45mins: $250, 1hour: $300 (oil is optional)
Tie n Tease - let me take away your control for a little while in a sensual, safe environment. Without Sex: 45mins: $250, 1hour: $300 With: 45mins: $350, 1hour: $400 - sensual dominant, fetishes and kinks can be included in this service.
NURU SLIDE SERVICES:
My Specialty! I am proudly Australia's Longest Running & Most Experienced Nuru Provider – 13 years. I use only genuine imported Nuru products.
Deluxe Nuru Slide: 1hour: $300
Nuru with Girlfriend Experience: 75mins: $500
What is Nuru?
Exotically sensual, Nuru is a well known luxurious Japanese gel product that produces a frictionless bodyslide that is beyond ecstasy! It is a clear gel that has no smell or taste and leaves you feeling refreshed and invigorated. It's sensuality and sophistication delivers all that it promises from the gel and the accompanying intimate body slide service. It's texture is unlike anything you have ever felt! It is extremely slippery – more slippery than you can believe. Used along with my already erotic services – I will take you to sky high to heaven and help you float back to earth gently.
Nuru is not an oil – it is a gel that rinses off easily afterwards in the shower.
Nuru is available incall only at my place – not for outcalls due to preparation required. To prepare for a Nuru Service – I need at least 90 mins to 2 hours notice.
Nuru is included at no cost in Girlfriend Experience bookings that are 2 hours or longer.
If you have something else in mind – please don't be shy – just ask me!
Can't play right now? I have an adult content website for USD $6.99 a month for your pleasure: https://onlyfans.com/ntynikki
Deposits: I may ask for a deposit for any booking at my discretion.
Beemit is anonymous! It shows up on your and my bank account as "Beemit refund" - no names and it's owned by the big 4 banks.
Service Payment Options:
Cash or PayID or Beemit is preferred, some gift cards accepted.
Please see my website here: www.ntynikki.com/rates for deposit & refund policy.
Please contact Nikki Cox | Brisbane directly to book an appointment.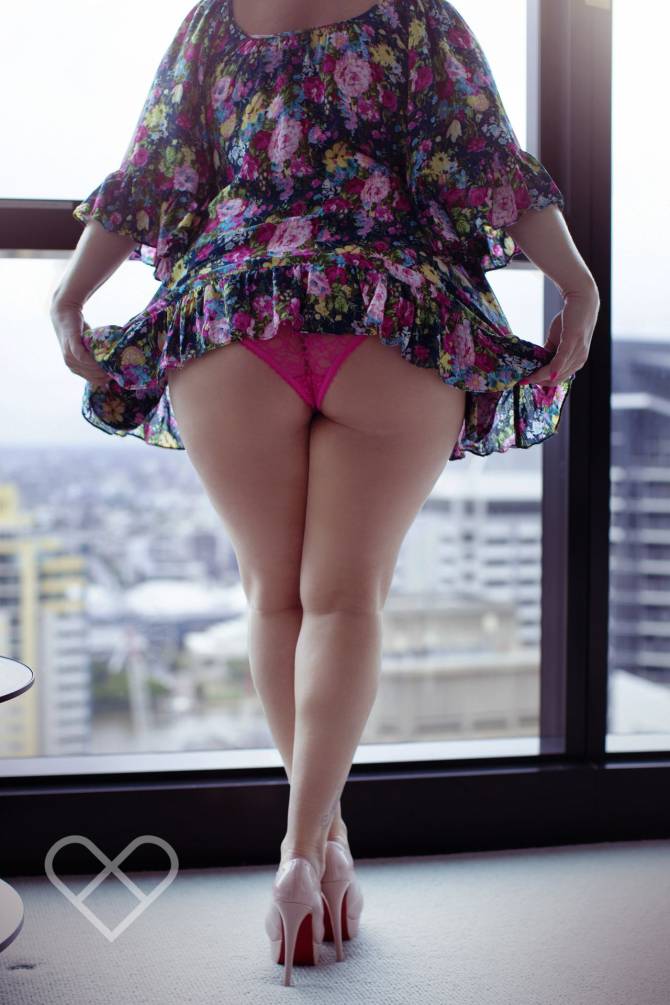 Reviews
Nikki Cox has no reviews at this time.
If you've shared an experience with them why not...
Have you shared an experience with Nikki Cox | Brisbane? Leave a review.