Olivia Saint Laurent - Escort
Contact
Location: Perth
Email: olistlaurent@protonmail.com
Phone: 0420399240
If it's your first time getting in contact with me, SMS or email are my preferred option. Your preliminary message should include a brief introduction about yourself and information about our rendez-vous (date/time/length/location).
Details
Gender: Female
Age: 30
Height: 172cm
Body type: Athletic
Hair colour: Strawberry Blonde
Eye colour: Blue
My availability is flexible but please note that I live in the day and will very rarely accept a booking starting after 8pm.
Outcalls are also preferred.
| Day | From | Till |
| --- | --- | --- |
| Sunday | 8:00 AM | 8:00 PM |
| Monday | 8:00 AM | 8:00 PM |
| Tuesday | 8:00 AM | 8:00 PM |
| Wednesday | 8:00 AM | 8:00 PM |
| Thursday | 8:00 AM | 8:00 PM |
| Friday | 8:00 AM | 8:00 PM |
| Saturday | 8:00 AM | 8:00 PM |
 Find out when they're touring
 Receive updates and announcements from Olivia Saint Laurent
About Olivia Saint Laurent escort
A lover of life, and of many things...
Je m'appelle Olivia Saint Laurent, a 29 years old, discreet, international companion currently based in Melbourne, Australia.
Maybe you have been following me on Twitter for a few years now or this can be the first time that you come across my profile? Either or, if we have met in the past and you would like to meet me again, please know that I am still this bubbly, compassionate and down to earth woman. And, most likely, do not underestimate how happy it will make me to hear back from you!
If we haven't met before, here is your chance to make a good first impression. I will tell you the secrets about how to contact me to ensure that we will have the best time together! Notice that I said "We" and not "You". This is because, I am quite selective of the people I meet and I want to ensure that we will have, mutually, a good time together. I am craving the human connection. I adore long term arrangements and am generally attracted to these. I might be a bit selfish but I value my pleasure as much as yours.
I have other life commitments, such as my (highly) nerdy side that has a constant thirst to learn new things, which keeps me occupied with University, a few days per week, which can make it challenging for us to meet. That said, once a date and time is set, you are locked in my agenda and nothing will come between us as I skillfully manage my personal schedule around us.
Now, let's talk about all the "secrets"! ;)
If my writing skills caught your attention, (and yes, it's quite possible that there is a few mistakes here and there since I am French Canadian and English is my second language, but don't tell anyone!) and you would like to know more about this intriguing woman that you see in the pictures, here is how to successfully contact me:
Step 1: Familiarize yourself with my different dates options and choose accordingly with your budget and wants.Step 2: Before contacting me: Note that I require a deposit to confirm all bookings. Even if it's been 3 years that we have been seeing each other. This process confirms to me that you value my time and respect my boundaries. Also by being proactive and be ready to provide me with a deposit you are taking the awkward money aspect out of the way. I also accept full payments made in advance since this will simply eliminate the "transaction" feeling.Step 3: The first impression! As I mentioned previously, if you've been paying attention, I am very selective of who I see. When first contacting me, let me know who you are since you already got to know me a little with this page. Since you are contacting me with the intention of meeting me, let me know which date(s) are suitable for you, with a time and timeframe. If you are after something specific, other than have a good time, this is a good place to respectfully let me know.Step 4: Now that I've replied, the time to secure the date has come! A deposit should be done promptly by you to ensure that the time we've agreed on remain ours.
As much as I'd like to meet you, I know that someone who is respectful and a gentleman will not fuss about securing our time together with a deposit. I receive a lot of enquiries and I only see the ones able to secure the date and time with a deposit. Also, it's kind of a turn on when a man can sort his finances efficiently!
Step 5: No more steps, if you've succeeded all the previous one, this one is for only us to savour...
I can't wait to hear from you,
xx
Olivia Saint Laurent
CONFIDENTIALITYAbsolute confidentiality and discretion is of the utmost importance to me and I take the same approach with you.
FINE PRINTI am a non-smoker, I do not have any tattoos and I do not party, so please do not offer.
Client types
Men, males, couples

Additional Information
Please bear in mind that I only spend time with respectful gentlemen & couples - so manners are paramount. If you have a special request don't hesitate to ask. After all, clear communication is essential to enjoyable encounters.
Olivia Saint Laurent escort rates
Outcall
| Session | Cost | Description |
| --- | --- | --- |
| 48hrs | $11,000 | 2 days |
| 24hrs | $6,000 | A day |
| Up to 16hrs (6PM - 1 | $5,000 | Extended Overnight |
| Up to 12hrs (6PM- 6 | $4,000 | Fleeting Overnight |
| 6hrs | $3,000 | Longer Dinner Date |
| 4hrs | $2,000 | Dinner Date |
| 3hrs | $1,950 | — |
| 2hrs | $1,400 | — |
| 1.5hrs | $1,050 | — |
| 1hr | $700 | — |
Please contact Olivia Saint Laurent - Escort | Perth directly to book an appointment.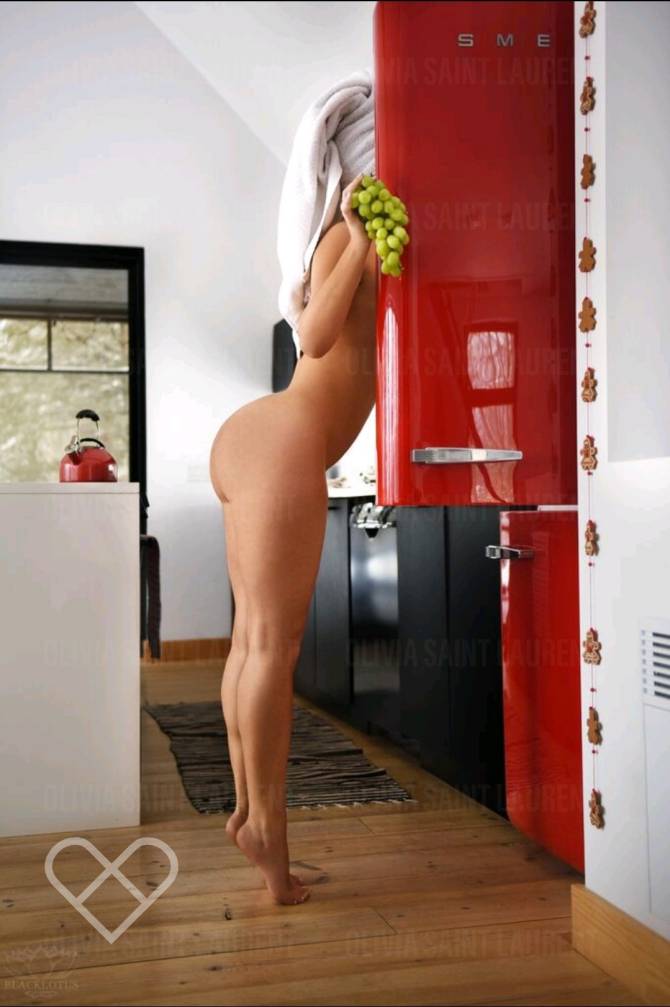 Reviews
Olivia Saint Laurent has no reviews at this time.
If you've shared an experience with them why not...
Have you shared an experience with Olivia Saint Laurent - Escort | Perth? Leave a review.