Details
Gender: Female
Ethnicity: Australian
Age: 23
Height: 165cm
Body type: Curvy
Hair colour: Auburn
Eye colour: Hazel
Princess Angela has not made their availability public.
About Princess Angela escort
UPDATED AVAILABILITY:
8AM TILL MIDNIGHT!
FROM MONDAY 19th JULY TO 23 kuly
WILL BE WORKING UNTIL LATE HOURS OF THE MORNING
Hello Audience,
Firstly, thank you for being here and taking an interest in my specific and unique services. I want you to know everyone is welcome here and I believe in complete equality and connectiveness with everyone, no matter what background or specific details/insecurities you may have. But come to me with reverence and respect, or you will have no response.
Have you got a business enquiry? Can't get through to my phone?
Email at me at [email protected]
Call/Text- 0412785421
So, I am Miss Angela-Lee White. Extremely pleased to be here.
I am a high energized, passionate, discreet, cheeky and playful escort. But above all I am a great sex play mate/companion to experience if you're seeking release, regeneration and refreshment- I can provide that. Its pretty amazing what you can do in the bedroom when you are adventurous, skillful and educated on the basis of sexual exchange. Let me show you what I'm capable of. Let me release you of your stress.
.
To the submissive types, I demand to be addressed as Miss/Queen/Mistress/Mother/Mummy.
To the dominant types, I would like to be addressed as Baby girl/Dirty slut/Whore.
This gives you an idea that I provide
Fetish/BDSM(PORN STAR EXPERIENCE) based services.
( I have just recently come out of studying and training! )
Feminine Domination for all the Submissive Sissys out there, and Submissive Baby Girl to all the Dominant Daddy's out there.
These two services come under the same package --->
FEM DOM/BABY GIRL SERVICE
300 Half Hour
600 Per Hour
ZERO TOLERANCE FOR NEGOTIATION.
Additionally, I provide GIRLFRIEND EXPERIENCE services as my standard service. This includes;
 a unique time with me sharing more things about myself, things I enjoy and find pleasurable, conversing and sharing things about each other. Word play and dirty talk is great for this service too, getting to know each other on a deeper sexual level. Shower together included. Cuddling and passionate sex if wanted.
I've also got a HUGE range of extras so don't forget to check them out! And don't be scared to just ask if there's something special for you I can accommodate, I'm sure we can work something out.
PRICES
15 mins - $100 (Just BJ service)
15mins - $150
20 mins - $200
30 mins - $220
45 mins - $ 300
60 mins - $400
90 mins - $550
2 hours - $600
3 hours- $1000
4 hours (2 hours dinner, 2 hours play) - $1200
Overnight stay (min.7 hours sleep) - $2400
SOCIAL MEDIA AND WHERE TO FIND ME
I have an exclusive SNAP account @sweetangelalee
Where we can chat, and I share photos and videos with you (5 days a week!!!) For a ONE OFF payment! Message me there for details.
We can also orchestrate the exchange of videos and photos and talk on WhatsApp 0412785421
I also love talking through the app WeChat
My WeChat ID: chatwithyourqueen
TWITTER - @angelaleewhite 
I share moments of my life here, to show you I am a real genuine girl who loves what she does, and also glimpses into my personal life! But mostly just me flaunting my sexual power. I do not respond to messages on Twitter.
KIK - @missangelalee
SKYPE- live:.cid.3e66e05d8f8d3fd7
ZOOM ( Email or Text for information)
ONLINE PAYMENTS/TIPPINGS/ PRE BOOKING DEPOSITS
I take payment through BEEMIT if you want my instant attention, send me a tip and put your number in the description and I'll call you straight away.
My Beemit; @angelaleewhite
Location:
Incall sessions are at my private apartment complex. Shower provided with freshly washed towels. Air conditioning provided, very comfortable environment. Lots of room. Located in Northbridge.
Bookings:
Call or text 0412785421, feel free to leave a message if I can't get to your call. Please note, I am all about confidentiality.
Email: @[email protected]
Please provide me with the following. Please note I will not respond if you do not follow this list;
* Name
* Age
* Which service you are after and length of booking
* Preferred booking date
* Any services from my 'Extras' section that you want with your special time with me.
Please provide me with as much notice as possible so I can get ready to see you.
NO NATURAL
Extras
Each extra is 50$ 
I have a long long list of extras, just ask to see them when you text me! I take requests too.
Take a leap of faith into my wonderland of sexual ventures!
0412785421
 https://linktr.ee/missangelalee
Client types
Males, females, couples, disability, trans, and all others
Services offered by Princess Angela escort
BBBJ
BDSM
Blow Job
Body Worship
Bondage
CIM
CIM Swallow
COB
COF
Companion
Costumes
Cougar
Couples
Deep Throat
Dinner Date
Dirty Talk
Disabled Clients
Female Domination
Fetish
FFM
Filming
Findom
Foot Fetish
Kinky GFE
Lingerie Requests
Multiple Positions
Mutual Masturbation
Nipple Play
Oral on Me
Overnight Stays
Pro Dominatrix and Mistress
Rimming on Me
Rimming on You
Role Play
Sex Toys
Social Outings
Spanking
Strap On
Strip Tease
Tantra
Tie and Tease
Travel Companion
Watersports
Contact Princess Angela to organise a time to share an experience via:
Princess Angela escort rates
Incall
| Session | Cost | Description |
| --- | --- | --- |
| Half an Hour | $200 | GFE |
| 1 hour | $400 | GFE |
| 2 hours | $650 | GFE |
| Half Hour | $300 | PSE |
| One Hour | $600 | PSE |
| 2 Hours | $800 | PSE |
Please contact Princess Angela - Escort | Perth Escort directly to book an appointment.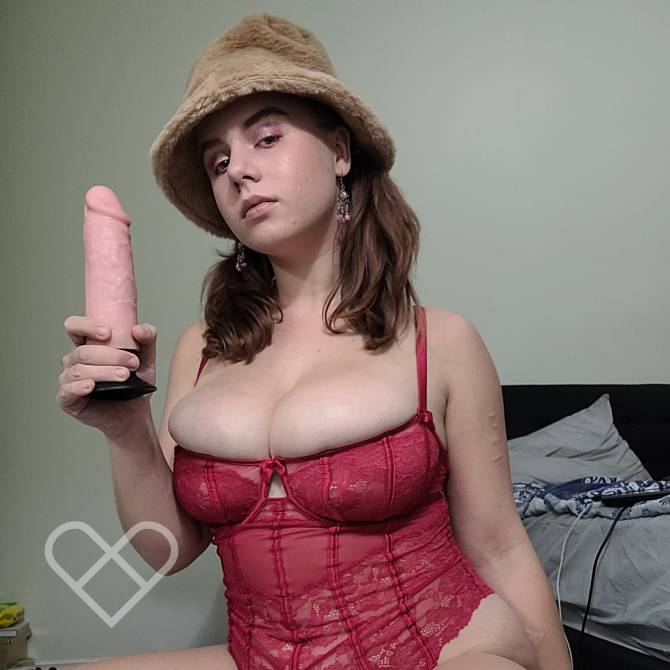 Reviews
Princess Angela has no reviews at this time.
If you've shared an experience with them why not...
Have you shared an experience with Princess Angela - Escort | Perth Escort? Leave a review.