Details
Gender: Male
Age: 43
Height: 184cm
Body type: Athletic
Hair colour: Black
Eye colour: Brown
24 hours notice preferred
| Day | From | Till |
| --- | --- | --- |
| Sunday | 12:00 PM | 3:00 AM |
| Monday | 12:00 PM | 3:00 AM |
| Tuesday | 12:00 PM | 3:00 AM |
| Wednesday | 12:00 PM | 3:00 AM |
| Thursday | 12:00 PM | 3:00 AM |
| Friday | 12:00 PM | 3:00 AM |
| Saturday | 12:00 PM | 3:00 AM |
About Sai Jaiden Lillith escort
My name is Sai Jaiden Lillith, gender fluid escort and professional Dominant, formerly at Sydney's illustrious Temple 22, based in Melbourne and available Nationally. Passionate, engaging, always respectful and open minded, our time together will be an unforgettable experience that will leave you deeply satisfied.
Connection in all its forms is what we crave as humans. Feeling special, looked after, desired. Maybe for you it's a quiet intimate evening in, with a glass of wine and talking the night away? Or a night out on the town, enjoying ourselves before finding a more intimate space? Whether you're looking for an escape from the everyday, a companion for your journeys, a confidant or perhaps more, I would be delighted to fulfill your desires.
A lifestyle BDSM Switch and unashamedly gender fluid. I do not believe in binaries or absolutes of gender or personality. I was born biologically male but I have always embraced both feminine and masculine sexual identities. I enjoy playing across the entire spectrum of possibilities – the beauty of connection and all the ways in which it can be expressed. As a Dom/me I am a deeply passionate sensual sadist, cruel and playful in equal measure, bringing a touch of the exotic and theatrical to our time together. Whether as Mistress, Master or Goddexx, I am happy to session in a location that suits both our needs and your desires.
With a range of skills and knowledge in the realm of kink, I delight in exploring the possibilities inherent in the full spectrum of sensation and conscious power exchanges. Amongst other things I have a deep passion for Shibari - there is so much that can be said and done with rope, from a soft whisper to a binding that takes your breath away.
A writer of stories and poetry – erotic and otherwise, possessed of an inquisitive nature and with a variety of interests in artistic and musical pursuits, I enjoy turning my creativity, freedom of expression, love of connection and sense of theatre to engaging you mentally and physically. With me, you will find an intuitive, passionate, fun and fulfilling experience.
TESTIMONIALS"I was nervous about my time with Mistress Lillith, but I had no need to be. Within minutes she had me under her spell, eagerly awaiting each delicious new sensation. She expertly teased me and toyed with me, reading my body beautifully. She was very attentive, incorporating all of the elements I had mentioned wonderfully, as well as delightful and unexpected surprises. My only regret? Being so blissed out and in my body that I didn't open my eyes more to drink in her stunning image above me. I cannot recommend making time to see Mistress Lillith highly enough, a truly incredible experience awaits you!" HazelEyes
"This was my first time seeing a professional, my first time with rope and my first time with an experienced person in BDSM. I had originally only booked one session, but it was so mind blowing and addicting that I just had to book another one almost straight away and I'm already dreaming of our third session together. Jaiden took what I wanted and added so much more to the experience that it went into the realm of my ultimate fantasies." – Carina
"First suspension with Jaiden Lillith. I've never felt so vulnerable and alone in my life – but with so much strength in the loneliness. I'm aware I don't experience rope like most bunnies seem to but Jaiden gave me strength when I was feeling so alone, I found strength in being by myself thanks to them. And being able to sit here afterwards, so strong in – and by – myself, is a greater gift than I ever could've thought possible. Thank you." – Kristen (Suspension Shibari / Waxplay session)
"Just want to say I had a wonderful time at the (Domina) Party tonight. I feel like you know all my darkest desires! I really like your style, from the subtle whispers of "Good girl" to the gentle caressing before the harsh whip. You're like my role model , when I channel my domme side. Graceful, gentle but firm…. You've all been wonderful in taking my S & M virginity." – Tiffany / Tim (Domina Parties – Obey)
"It was as if you wrapped a rope around all the shattered pieces of myself and drew them back into me. It was like coming home." – K (Shibari session)
"That was amazing, that was beyond all of my expectations. You just took six months of pent up energy and released it…. I should have come to you earlier. There are no words to describe it. Thank you!" – B (Shibari / Headmistress – School Girl session)
"That was out of this world. Everything I expected and more." – B (Medical / Interrogation / Electroplay)
Client types
All genders / abledness - couples welcome! For education / training get in touch!
Touring
| Location | From | Until |
| --- | --- | --- |
| Sydney | December 7th 2023 | December 13th 2023 |

Services offered by Sai Jaiden Lillith escort
Sorry, Sai Jaiden Lillith hasn't confirmed any offered experiences.
To check what they're offering please contact them directly.
Additional Information
Fly me to you for 3+ hour sessions within AU / NZ.
Sai Jaiden Lillith escort rates
Incall
| Session | Cost | Description |
| --- | --- | --- |
| Hour | $400 | BDSM / Escort |
| Hour | $250 | Rope Journey |
Outcall
| Session | Cost | Description |
| --- | --- | --- |
| Hour | $400 | BDSM / Escort |
| Hour | $250 | Rope Journey |
Please contact Sai Jaiden Lillith - Escort | Melbourne Escort directly to book an appointment.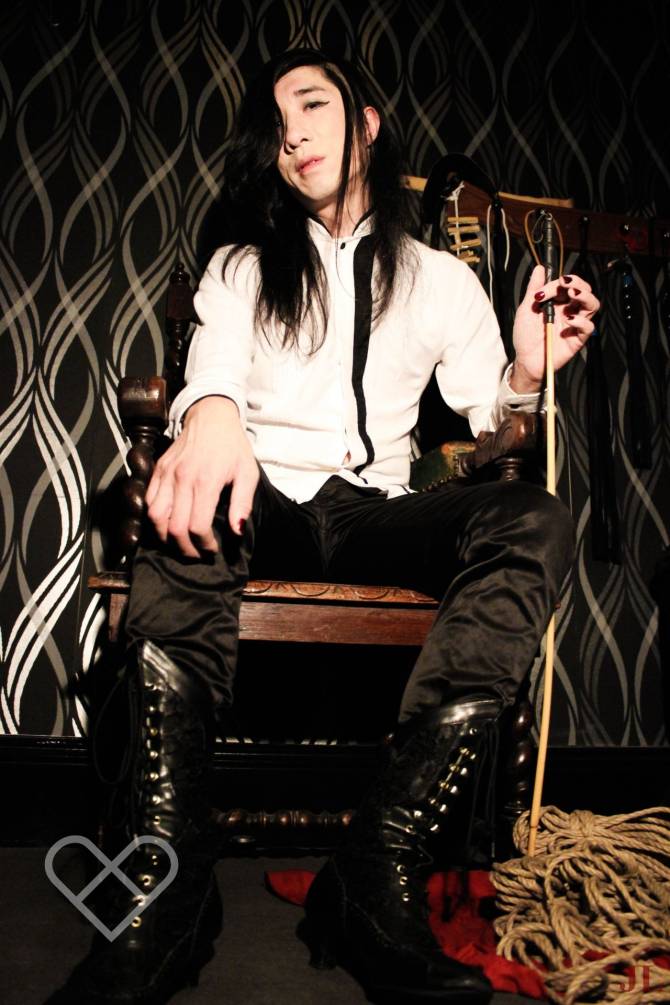 Reviews
Sai Jaiden Lillith has no reviews at this time.
If you've shared an experience with them why not...
Have you shared an experience with Sai Jaiden Lillith - Escort | Melbourne Escort? Leave a review.