Details
Gender: Female
Age: 46
Height: 177cm
Body type: Slim
Hair colour: Blonde
Eye colour: Green
| Day | From | Till |
| --- | --- | --- |
| Sunday | 12:00 AM | 11:59 PM |
| Monday | — | — |
| Tuesday | — | — |
| Wednesday | — | — |
| Thursday | 12:00 AM | 11:59 PM |
| Friday | 12:00 AM | 11:59 PM |
| Saturday | 12:00 AM | 11:59 PM |
 Find out when they're touring
 Receive updates and announcements from Serena Woods
About Serena Woods escort
With consummate elegance and intoxicating sex appeal.
* FULLY VACCINATED.I have a generous and affectionate nature, am a little whimsical, and this makes me the perfect companion for gentleman who are looking to relax, unwind and enjoy themselves.
With my open mind and highly charged sexual energy you wont be disappointed after spending time with me. Fully experienced and uninhibited, I can guarantee you I thoroughly enjoy what I do. The intimacy, the hard core and everything in between.
I am stylish and sophisticated so you may enjoy an evening with me fine dining. Mature, with a wealth of life experience, there is never an awkward moment. I ADORE the dinner/lunch date with champagne, caviar and lots of delicious flirting. I am sapiosexual and very tactile so let me indulge in you.
Independent and based in Sydney, I tour once per month and I am also available for fly me to you arrangements. I make the ultimate 'fly me to you' companion as I am elegant, sexy, mature and reliable. This is mixed with a delightfully fun and wickedly naughty side. Discretion assured!
Serena Woods escort rates
Incall
| Session | Cost | Description |
| --- | --- | --- |
| 1 Hour | $700 | GFE |
Outcall
| Session | Cost | Description |
| --- | --- | --- |
| 1 Hour | $700 | GFE |
Please contact Serena Woods - Escort | Sydney directly to book an appointment.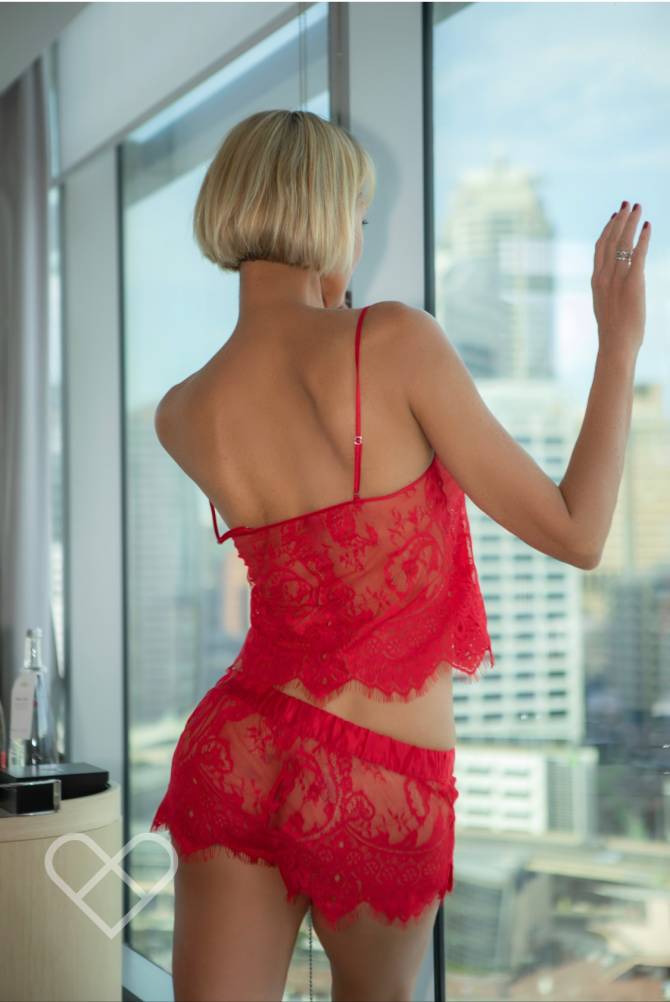 Reviews
Serena Woods has no reviews at this time.
If you've shared an experience with them why not...
Have you shared an experience with Serena Woods - Escort | Sydney? Leave a review.