Contact
Location: Gold Coast
Email: [email protected]
Phone: 0422 *** ***
Please contact me via text or email only, I don't take calls and excessive messaging or time wasters will be blocked. State time / date / location and service in your text or email
Details
Gender: Female
Ethnicity: Australian
Height: 170cm
Body type: Curvy
Hair colour: Brunette
Eye colour: Hazel
| Day | From | Till |
| --- | --- | --- |
| Sunday | 12:00 AM | 11:59 PM |
| Monday | 12:00 AM | 11:59 PM |
| Tuesday | 12:00 AM | 11:59 PM |
| Wednesday | 12:00 AM | 11:59 PM |
| Thursday | 12:00 AM | 11:59 PM |
| Friday | 12:00 AM | 11:59 PM |
| Saturday | 12:00 AM | 11:59 PM |
About Tayla Xoxo escort
Hi I'm Tayla,
Please contact me by TEXT or EMAIL only- include information about yourself, the time / date / location and service you are enquiring for. Unnecessary texting or calls will be blocked.
Now that's out of the way....
I have the perfect curves for you to enjoy, hazel eyes filled with freckles and long dark natural hair.
I'm based on the Gold Coast, however I am happy to head to Brisbane / Sunshine Coast and down to Byron bay etc - travel fees apply.
I love when I am able to be myself around people, have a laugh and genuinely enjoy my time.
I am a xxx show girl on the Gold Coast, so I have a few cool tricks up my sleeve and am also available for show bookings for groups.
I film adult content & offer filming at an additional fee.
I am clean and value hygiene for both of us, all bookings start with a shower and I do not offer any natural services. 
I am also available as a social companion. With a history of being trusted by some high profile individuals to accompany them to public outings, you too, can discover my intellectual and cheeky side as you have me accompany you at business networking events or social gatherings. Let me impress your colleagues and guests as much as I impress you. I am the perfect date to any occasion. Discretion assured.
All I ask for is to be respected :) & we will have a very, very good time. 
Do you prefer to be a secret admirer? 
P.O. Box 2549
Nerang, QLD, 4211
Client types
Males, females, couples
Additional Information
*** BOOKINGS *** available throughout South East QLD and Northern NSW.
Email me to book & please include:
Name, date, time, location, service with hours.
Some locations will require a travel fee / minimum number of hours.
All bookings require a 40% non-refundable deposit to secure our time x
Onlyfans:
https://onlyfans.com/taylaxoxo
Twitter:
https://twitter.com/realtaylaxoxo
Instagram:
Tayla Xoxo escort rates
Outcall
| Session | Cost | Description |
| --- | --- | --- |
| 1 hour | $750 | GFE |
| 1 hour | $850 | PSE |
| 2 hours | $1300 | GFE |
| 2 hours | $1500 | PSE |
| 10 minutes | $99 | 1 on 1 Skype |
| 30minute | $500 | In and out |
Please contact Tayla Xoxo - Escort | Gold Coast Escort directly to book an appointment.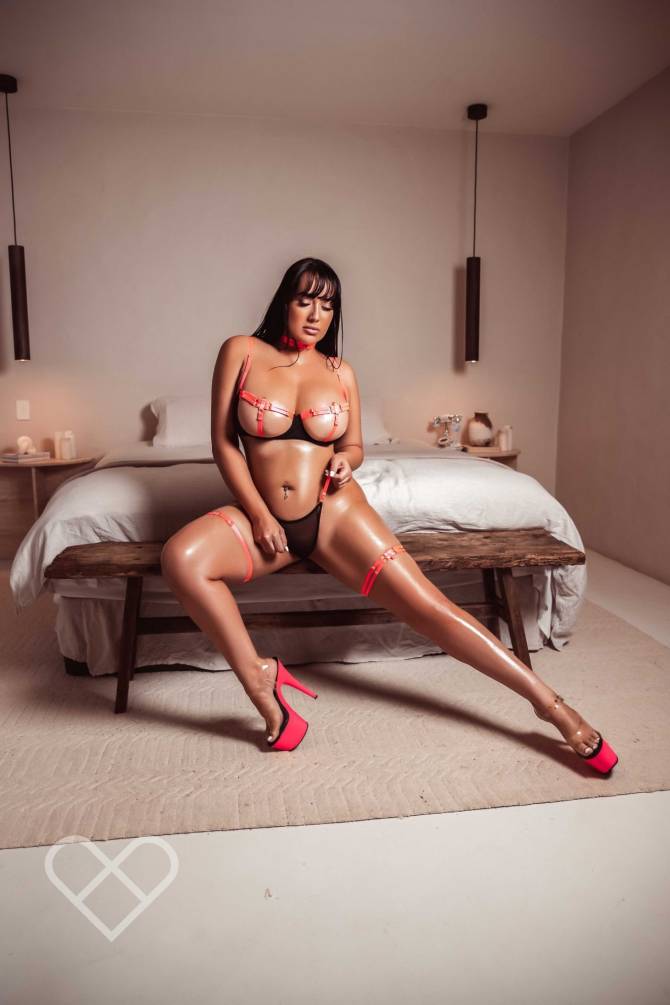 Reviews
Tayla Xoxo has no reviews at this time.
If you've shared an experience with them why not...
Have you shared an experience with Tayla Xoxo - Escort | Gold Coast Escort? Leave a review.