Contact
Email: tiffanyreign@protonmail.com
Phone: 0466695468
Prefer SMS or phone call, please no private numbers
Details
Gender: Female
Ethnicity: Australian
Age: 31
Height: 174cm
Body type: BBW
Hair colour: Red
Eye colour: Green
ONE weekend a month plus ALL of WA school holidays
Tiffany Reign has not made their availability public.
email  or  0466695468
 Find out when they're touring
 Receive updates and announcements from Tiffany Reign
About Tiffany Reign escort
Aussie MILF nymph
I'm a sexy aussie MILF, I've got loooong brown hair, gorgeous green eyes and the cutest playful smile. Ample bust and curves in all the right places this body was made for SIN.
Client types
male, trans, people with disabilities
Additional Information
I've got a dirty mind and enjoy being a naughty nympho. Unfortunately since I home-school my kids and have an ex who doesn't pick them up much I'm not available as often as I would like. Which I guess is a BONUS for you, since when I'm free I'm absolutely INSATIABLE and hungry for that D.
Once a month I get ONE free day while the kids are at their grandparents and I'm also available for the whole of the school holidays. I appreciate and make special effort for pre-bookings with deposits and love to accommodate special requests for just about anything from make-up to outfits to roleplay and more…
Otherwise you can call me on the day and see if I'm free for a regular service (no deposit required)
My services are sensual and include a sexy shower for 2, best most enthusiastic bj you've ever had, and of course sex. Doggie is my favourite style but we can try others if you're keen.
I'll always be wearing some nice lingerie for you.
NOT FOR THE FAINT HEARTED! I don't get sex often so you can be sure I'll be VERY enthusiastic and genuinely looking forward to seeing you.
I've been in the industry awhile now so I have had the pleasure of exploring many kinks and am happy to provide body/ass/shoe/foot worship, slave and domination bookings, spanking on you, CBT and other crazy shit – Let's get KINKY!
NO KISSING on the face without a RAT. Body kissing is fine.
NO ANAL ON ME (on you is fine)
NO DRUGS
NO NATURAL SERVICES (of any kind, everything is covered, I provide everything we need)
DISABILITY FRIENDLY. I have completed PDAT training with Touching Base so I have the necessary skills to accommodate any disability. I have special experience with ADHD and Autism.
I also do not discriminate based on race, gender, religion, age (but must be over 18yo) or anything else. As long as you're a gentleman we'll get along great.
Casual drinker and smoker but please nothing in excess – remember you have to drive home and I still have to work afterwards. Very happy to Netflix and chill and order uber eats, or even get our game on (I'm playing Assassins Creed: Valhalla right now) I'm just a regular girl who likes to have a good time and let her hair down while the kids are away
To meet up with me just give me a txt or call on 0466 695 468
Available 10am til 10pm – get in touch for dates or message to join my short notice waiting list x
Next tours: July 1-16th (Perth)
Sept 23 – Oct 7 (Melbourne)
Located in CARLISLE just off Oats st. Private home. Very discreet.
10mins drive south of the city, 20 mins from the airport or 5 mins walk from Oats st train station.
Tiffany Reign escort rates
Incall
| Session | Cost | Description |
| --- | --- | --- |
| 5 min | $50 | nude hj incl breast, nipple and pussy play |
| 5 min | $80 | nude bj incl breast, nipple and pussy play |
| 15min | $120 | quick full service |
| 30 min | $200 | full service |
| 45 mins | $280 | full service |
| 1 hour | $350 | full service |
Lunch or dinner date packages available
Preference given to pre-bookings with deposits but short notice MAY be available... if you're lucky and super polite ;-P
Please contact Tiffany Reign - Escort | Australia directly to book an appointment.
email  or  0466695468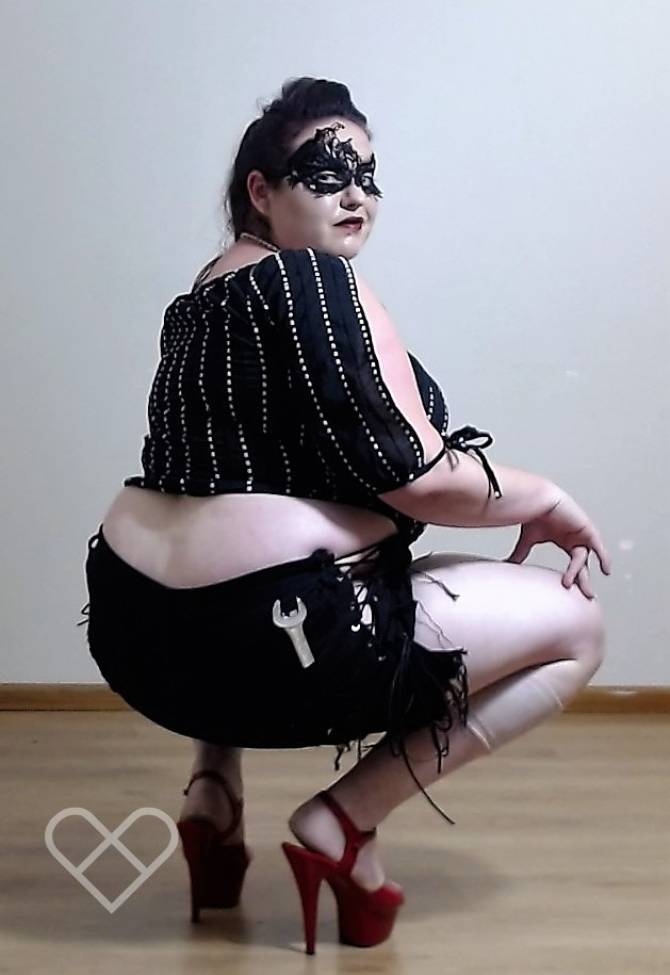 Reviews
Tiffany Reign has no reviews at this time.
If you've shared an experience with them why not...
Have you shared an experience with Tiffany Reign - Escort | Australia? Leave a review.