Contact
Location: Sydney
Email: zoe.cove.massage@gmail.com
Phone: 0403896211
Please SMS booking requests & include specific info such as preferred time, day & massage session length.
Details
Gender: Female
Height: 170cm
Body type: BBW
Hair colour: Brunette
Eye colour: Brown
I'm generally available 11am-10pm Monday to Friday, and 1pm-8pm Sunday. It's best to book in advance, especially for peak times such as lunchtimes and evenings.
| Day | From | Till |
| --- | --- | --- |
| Sunday | 1:00 PM | 8:00 PM |
| Monday | 11:00 AM | 10:00 PM |
| Tuesday | 11:00 AM | 10:00 PM |
| Wednesday | 11:00 AM | 10:00 PM |
| Thursday | 11:00 AM | 10:00 PM |
| Friday | 11:00 AM | 10:00 PM |
| Saturday | — | — |
 Find out when they're touring
 Receive updates and announcements from Zoe Grace
About Zoe Grace escort
"You're incredible! Smart, sexy, driven, a bit quirky, amazing body & those hands…I'm fussy & hard to please. I have to say I loved every second of it" ~Josh
Hi, I'm Zoe. I've been perfecting my table-based erotic massage & exquisite edging skills in Sydney for over nine years and practice really does make perfect!
You are warmly invited to join me for an exquisitely erotic encounter. Come relax & release under my talented hands.
TO BOOK: 
To make me smile, and start off our connection in the right way, please READ my ad then text your booking request to 0403 896 211. Something like "Hi Zoe, I saw your profile on Dakota Dice. I was hoping to book a ___min session around ___pm tomorrow. Please let me know if you're available so I can arrange the ________. Thanks, ________" is perfect (with the blanks filled in obviously lol).
An SMS that asks "Are you available?" or just says "Hi" is NOT likely to receive a positive response. Remember, I'm inviting you into my home for an intimate service, so manners matter.
THE EXPERIENCE:
Relax, as my expert hands glide over your back, neck & shoulders, gently easing knots as they stroke & knead. Let your mind drift as my hands matching the rhythm of the music, and relish the occasional teasing caresses. 
Now for the part you've been waiting for...a long, luscious handjob. Really, it's more akin to worship. My nimble fingers will glide, slide, twist & turn, bringing you to the edge again & again. I delight in you lasting longer than you think you'll be able to, and I've been told I get a devilish glint in my eyes as I tempt & tease you, worshipping your cock and balls until you finally explode in an orgasmic release. 
My bespoke experience is the ultimate blend of professional & sensual massage, designed using my multiple qualifications in Massage & other Complementary Therapies as a base, then enhanced with the innate instinct I have for massage & the erotic arts, and years of experience in both straight & erotic massage. 
ABOUT YOU: You work hard & play hard, and deserve to be spoiled by having someone's focus on relaxing your tired muscles then delivering a truly wonderful whole-body orgasm. 
So surrender yourself to my hands, where my focus is 100% on your relaxation & orgasmic release. All experiences are a balance of massage & cock worship, rather than rushing the happy ending. After all, if you wanted quick, you'd do it yourself, right? 
ABOUT ME: My statistics & photos show my physical attributes. What they don't show is that I'm attractive and a good conversationalist. I'm also a qualified masseuse, and am authentic & down-to-earth. I genuinely enjoy bringing pleasure, comfort & relaxation to my guests.
HOW MUCH: I have a two-tier fee structure: prepaid, or deposit & balance on arrival, and offer reduced fees for guests who book & prepay in advance. Please see my website for further details. Please remember I've spent 9+ years building my business reputation as professional, genuine & client-focused.
15min $80 prepaid OR $20 deposit + $80 upon arrival
20min $120 prepaid OR $20 deposit + $120 upon arrival
30min $160 prepaid OR $20 deposit + $160 upon arrival
45min $220 prepaid OR $20 deposit + $220 upon arrival
60min $280 prepaid OR $20 deposit + $280 upon arrival
The above fees apply when sessions are booked & secured at least two hours in advance.
WHERE: My private Macquarie Park apartment is about 15mins from Sydney's CBD & located near North Ryde train station. I don't offer outcalls since my service is table-based.
WHEN: Generally, 11am-10pm Monday to Friday, and 1pm-8pm Sunday. My availability is updated weekly on my website. Booking in advance is recommended since my hours are limited, and I'm currently only seeing three clients per day.
MORE INFORMATION: It's best to review my carefully-crafted website. It has all the details you may need to decide if I'm the curvalicious masseuse for you, and if my massage experience that will suit you. 
BOOKING WITH SHORT NOTICE?
If booking with less than two hours notice, a $50 BEF is required to secure your booking within five minutes of your request before the address is sent (via Beem-It or Prezzee). The prepaid fee is then required to be paid upon arrival.
Hope to have you on my table soon,
Zoe Grace xo 
"In an industry with a lot of standard service offerings, this gem is a stand out" ~JJX73
Client types
Currently only seeing male clients
Services offered by Zoe Grace escort
Blow Job
CBJ Only
Findom
Massage
Oral on Me
Contact Zoe Grace to organise a time to share an experience via:
Additional Information
I do offer several extras, including prostrate massage. Please see my website for details.
Zoe Grace escort rates
Incall
| Session | Cost | Description |
| --- | --- | --- |
| 15min | $80 prepaid | 15min Heavenly HJ |
| 20min | $120 prepaid | 20min Heavenly HJ |
| 30min | $160 prepaid | Magic Massage & HJ |
| 45min | $220 prepaid | 45min Marvellous Massage & HJ |
| 60min | $280 prepaid | 60min Exquisite Edging & Massage |
Please contact Zoe Grace - Escort | Sydney directly to book an appointment.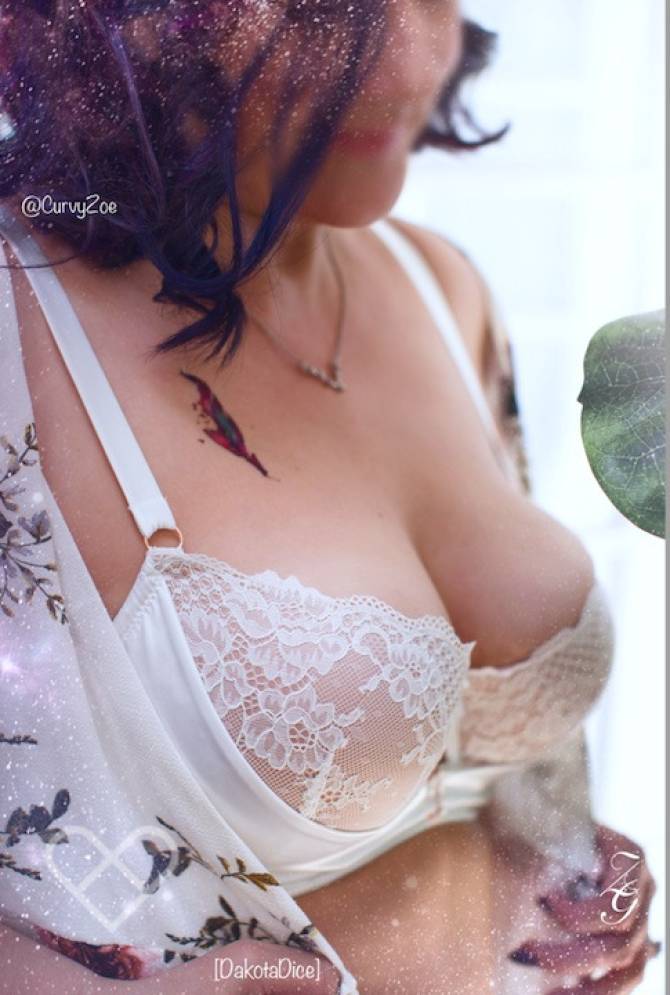 Reviews
Zoe Grace has no reviews at this time.
If you've shared an experience with them why not...
Have you shared an experience with Zoe Grace - Escort | Sydney? Leave a review.