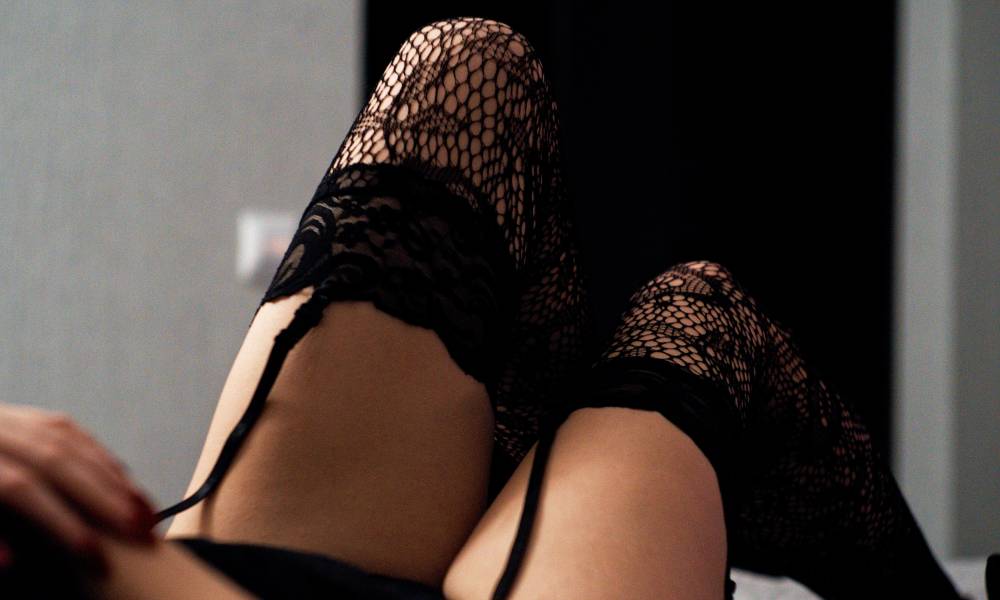 Dakota Dice was created from my experience within the industry, this knowledge and experience created my vision for the platform. I am aware of the natural curiosity displayed regarding who I am as the owner and founder. I'd love to tell you my story.

My story
Most people are fascinated to learn the story of how someone entered this alluring industry. So, here's mine! I was barely 20 years old with a 'civilian career' and after my (quite boring and mundane) shift I used to hang out at a friend's house. This friend's house overlooked a massage parlour and occasionally I would see workers arrive secretly through a huge garage door, and nervous clients quickly enter the building, or running to their car as they exit. It was a fascinating world, a world I desired to learn more about. My curiosity got the better of me. On a whim, after a relationship breakdown (of course!) I decided to get out of my comfort zone completely and began sex work at 20, originally in a massage parlour. The nerves were intense, but I quickly realised this industry was absolutely for me.
My entry into full-service sex work came not long after, a client at the massage parlour told me about escorts. I had no clue at this stage what an escort was! I decided to do some research so I located then contacted an escort agency interstate. There was something about the complete unknown that I felt incredibly drawn to. I decided to give it a go, and again the nerves were intense, I had never set foot in another State let alone worked as an escort! Long story short; It was for me. I navigated my way around this secret life interstate, learning more about sex work and holding down my 'civvie' job. Of course, this included a few great experiences and a few not so great. There are stigmas that I experienced and grew from that I couldn't predict in my naïve curiosity as a young woman. These experiences shaped me as the person I am today.
I decided to have a break from the industry and focus on some personal aspirations that had been lost in the glamorous whirlwind of my secret escort life. A year later, I re-entered the industry as an Independent escort. I became a successful full-faced escort over the course of about 9 years I toured Australia and Internationally very regularly.
The sex industry is an industry I find hard to leave behind, it always has a piece of me. But as life happens, I became ready to withdraw from escorting. The industry had given me so much freedom, independence, happiness, opportunity, travel and time. Not only that but I met some of the most incredible, strong and kind people through this work and I'm so blessed and thankful to have these experiences. Don't get me wrong though as with everything the highs were great, but the lows exist too. It is unreasonable to assume that any industry is all glamour, and I'd like to be transparent about that. But at this stage in my life my goals and values were changing as my personal life did, and this led to the decline of my availability and then my permanent retirement from escorting about a year ago.
The Dakota Dice vision
I sat with this vision for a while before deciding to commit, I knew it would be hard. I wanted to be sure I could absolutely create the product that as an (ex)escort I would expect. I wouldn't settle for anything less. I spent multiple months creating Dakota Dice. I noticed the dire need for advanced aesthetically pleasing, reliable, high quality and honest advertising. Advertising where the advertiser's interest is absolutely number one.
After a long and exhausting search I employed an incredible team of developers. We worked tirelessly over the course of these months (and still are) programming and coding this platform from scratch to ensure we could deliver a very high standard product that can tick all boxes. This needed to be done right, there is no quick fix for what I had envisioned; a powerful, reliable, functional, fast and secure custom built platform.
The Dakota Dice vision is that we become an inclusive community platform, suggestions and feedback will shape the functionality and progression of the website, feedback from both advertisers and client users. Dakota Dice has a huge emphasis on developing and offering multiple community-based modules. A platform that is advanced, user friendly, stunning and forever evolving. A platform with innovative and creative new custom built functionality. A platform that will invest back into their advertisers and community. A platform that will exceed all expectations and deliver impeccable customer service. The platform that you deserve.
This is the Dakota Dice difference.
Thank you for your support.
Danielle.
(Danielle is my legal middle name and the name I use as a point of contact. Please respect and understand I was a full-faced escort for almost a decade and my escort persona still exists throughout the depths of the internet)