Extended bookings: Some tips and ideas to wow your date
Extended bookings: Some tips and ideas to wow your date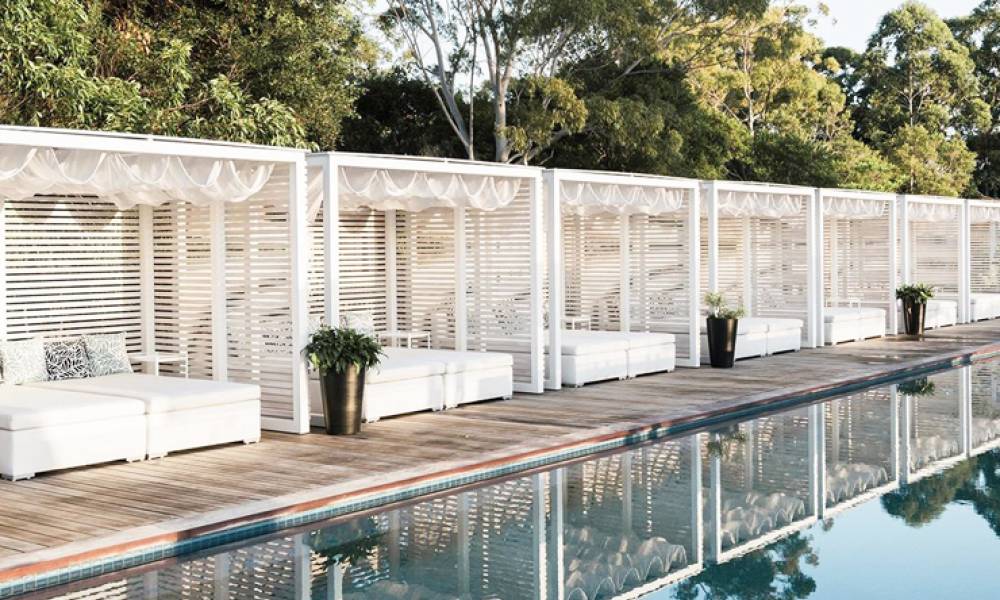 You've browsed Dakota Dice; you've made contact and confirmed a booking with a provider or perhaps you rebooked a regular companion you see. You're eagerly awaiting your booking date, your mind flickering to the anticipation and excitement of what's ahead. You can't focus on work; you check their photos secretly throughout your day. Perhaps you've booked a shorter booking, or perhaps a dinner date. Maybe you'd like to get a little creative with your companion or extend your booking next time.
Here are some tips on extended bookings These can range from multiple hour bookings, dinner, social dates and multiple days. Even a relaxing and blissful holiday away- you certainly deserve it!
Tips for extended bookings
It is best to only engage in an extended booking after you both have met prior during a shorter booking. Perhaps you could book for a dinner date to get to know your provider more. The perfect combination of social and flirty enjoyment and then some fun between the sheets after becoming more acquainted. Feeling comfortable and relaxed is paramount for a natural and enjoyable time. Paying for an escort is not only inclusive of a service, providers are humans with emotion, likes and dislikes. Like any other person you meet in life, you will both easily connect or not so much. Albeit It is a provider's job to make their client feel their meeting is as natural and relaxed as can be, unfortunately occasionally you are just not a good fit for multi-hour fun. Don't worry, on Dakota Dice you can browse our selection of eloquent providers with ease.
You may want to just relax in your escort's presence, selfishly indulge in one another for the entirety of the booking. Or maybe you'd prefer to incorporate .................. It is important to respect your escorts boundaries, especially in an extended or public setting. Here is some information on how to best do that. It is advised to ask your provider a few easy questions to better gain understanding of their comfortability in certain situations. These could include:
-Are you comfortable in public during the booking?
-How may I address you in public?
-Are you comfortable with public affection, if yes what are your boundaries?
-Likes and dislikes for date ideas?
-Are you going to dinner? Ask your date if they have any cuisine preferences or dietary requirements.
It is important to allocate private time for both parties, especially if the booking is more than 1 day. Self-care is paramount for a relaxed and enjoyable experience.
Are you bored of dinner dates or you have tried all the local hotspots already? Here are some fun alternatives!

Sydney
Get to know your companion better with some alternatives to the typical dinner and movie date of our most treasured spots with your favourite Sydney escort.

The crew over at cork and chroma know that creativity and fun go hand in hand. Check out their surrey hills studio for a fun date night out and get a little tipsy as you create your very own masterpiece. You will even have a great artefact to take home with you to remind you both of all the fun shared.
Surry Hills Studio:
Address: 55 Holt Street
Surry Hills NSW 2010
Phone: 07 3558 8430
Email: [email protected]
If you are looking for something dripping with romance you just have to indulge in one of the magnificent overnight B&B packages showcased by the team at Sydney By Sail.
You won't be able to get enough of all their delectable meals served from within their favourite bays around the picturesque harbour. Wake up to the sound of gentle waves lapping beneath your bed and begin your day basking in the glow of the orange sunrise.

Sydney By Sail:
Address: Darling Harbour, Sydney.
Phone: +61 2 9280 1110
Email: [email protected]
When you're looking for the ultimate
unwind after a busy day, why not treat you and your date to a 2+ hour couples retreat package at Sydney's Natures Energy Bath House.
All their packages create a blissful journey by combining their collection of luxurious spa treatments. Nature's Energy's hand-made products have been carefully selected for their nourishing and healing properties and are used in all their treatments so you both leave feeling ultimately pampered.

Address: 312 Darling Street, Balmain NSW
Phone: 02 9555 5533
Email: [email protected]

__________________________________________________________________________________________
Brisbane
Queensland's warm climate all your round is the perfect place to take advantage of these fun outdoor ideas for your next date accompanied by our beautiful Brisbane escorts.

Mesmerise your date with the help from the guys at Hot Air Balloon Brisbane.
Float your way above the gorgeous hinterland as the sun rises over the sea during their classic morning flight and vineyard breakfast experience.
Come down to earth for the short drive to O'Reilly's Grand Homestead & Boutique Vineyard where you will enjoy an unforgettable breakfast.

Address: Transfers from Brisbane CBD provided.
Phone: 07 3139 1329
Email: [email protected]
Invite your special someone to a weekend outdoors with Riverlife's Brisbane Kayak, Wine & Grazing Board Experience. Choose from a 3pm relaxing afternoon start or an illuminated twilight kayak from 6pm. Get to know the river city a little better with a guided kayak by one of their expert kayak instructors trained to keep you safe and having fun on the water. See iconic sites on your Sunday kayak such as the Story Bridge, Howard Smith Wharves and Southbank. After returning to shore get settled in one of their riverside marquees for drinks and grazing board, taking in the spectacular city views. Enjoy a delicious grazing board of cheese, dips and marinated vegetables hand-selected by their head chef. Sip a glass or wine, chilled beer or soft drink as you spend quality time with your date.
Address: Kangaroo Point Cliffs Drive
Phone: (07) 3891 5766
Email: [email protected]
If you're both up for a little road trip once we are all free from this border lockdown displeasure then there is absolutely no going past the journey down the coast to Byron Bay's spectacular Element Of Byron.
Step inside Byron Bay's award-winning beachfront resort offering luxury accommodation and world-class facilities, hosting unforgettable experiences.
Including a private stretch of Belongil Beach, tennis court, day spa, onsite restaurant, firepit, lagoon-styled pool and a Mexican-themed adults-only pool to wow your special date.

Address: 144 Bayshore Drive, Byron Bay.
Phone: +61 (0) 2 6639 1500
Email: [email protected]
__________________________________________________________________________________________
Perth
Discovering some hidden gems with your favourite Perth companion.
We recommend heading down to one of Australia's finest Jazz clubs located in the heart of the CBD. From Motown to soul, blues, R'n'B and Latin music, there is always something happening at The Ellington. Now is the best time to catch some local homegrown talent on stage, with every show offering something different.
Address: 191 Beaufort St Perth – just north of Newcastle street
Phone: (08) 9228 1088
Email: [email protected]
If you're looking for a change in scenery, why not take your date to visit a Wheel and wine pottery class. Run at Heathcote Cultural Precinct in Applecross by Not Yet Perfect, couples are invited to "get down and dirty" at the wheel with a glass of red. All tools and materials are provided on the day.

You can book a class on Eventbrite.
Address: Heathcote Cultural Precinct, 60 Duncraig Road, Perth.
Email: [email protected]

Find ginspiration in a three storey 100yr old flour mill, with a selection of 150+ gins and award-winning, colourful cuisine down at The Flour Factory. They are holding Gin masterclasses every Wednesday evening but spot are limited so book your class in ASAP.

Address: 16 Queen St, Perth.
Phone: (08) 9485 1711
Email: [email protected]
__________________________________________________________________________________________
Canberra
Exploring our Nation's capital has never been so fun without the company of our beautiful Canberra escorts.
Have you ever considered getting back to the great outdoors and reliving your favourite childhood memories of camping, but with an adult spin? Stay at the cubby house of your dreams at the Naked Cubby Co at Mount Majura Vineyard. Isolated above the vineyard, the large tent suited for two is the perfect short getaway for you and your date. Designed for you to switch off, unwind and enjoy your natural surroundings, everything you need is provided, a bed, books, board games (and wine). There are different packages to choose from, including dinner from The Boathouse and a breakfast hamper from the Three Mills Bakery. Or you can go simple and bring a romantic picnic dinner for two.
Address: 88 Lime Kiln Road, Majura, ACT
Phone: 0438 284 422
Email: [email protected]
How about a complete R&R with the amazing Couples spa package at Hale Health located in the heart of Canberra. Starting with a bath filled with a blend of scented moisturisers and aromatherapy oils, followed by a 45-minute massage and an express radiance facial. Then to conclude your treatment melt into the lounges with complimentary sparkling and chocolates.

Address: 10–14 Macquarie Street, Barton ACT
Phone: +61 2 6188 3299
Email: [email protected]
Keep your eye on the upcoming announcements from Sunset Cinema as they are preparing their outdoor cinema again this year. Located within the Australian National Botanic Gardens, you can catch the latest flicks with your companion. Sign up to their mailing list on the website to receive updates as to their return. This one is a must do for your next date.
Its fully licensed with multiple seating options including their famous Bean Loungers, the fancy schmancy full length, elevated loungers (pictured below)

https://sunsetcinema.com.au/canberra/
Address: Clunies Ross Street, Acton ACT
Email: [email protected]
__________________________________________________________________________________________