Make a good impression with an escort
Make a good impression with an escort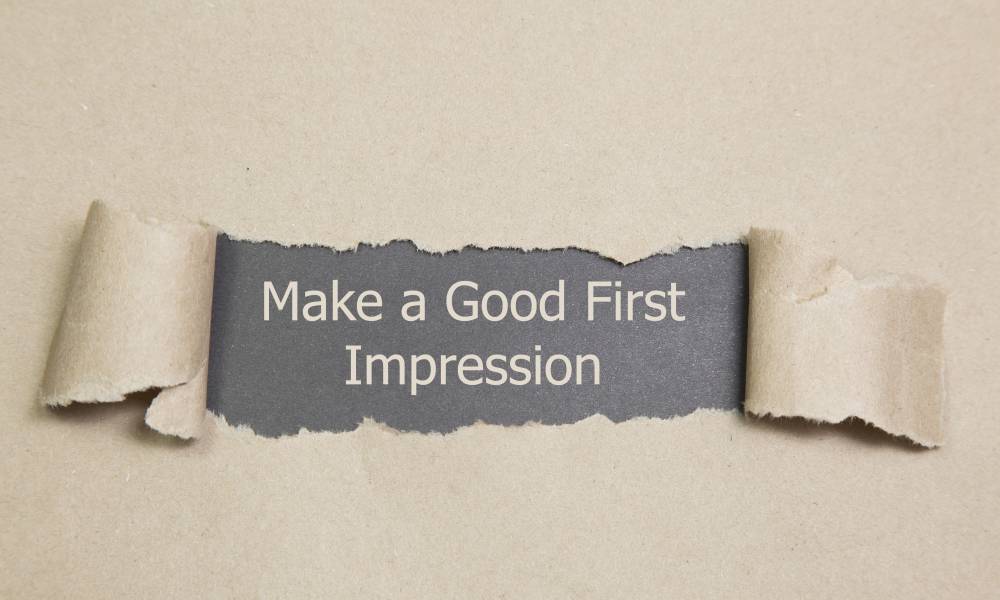 For first timers in particular, booking an independent escort will most likely be nerve wracking!
Being such a private industry, it can be difficult to know what to expect and how to make a good impression the first time you meet.
But fret not dear reader, it's more straightforward than you imagine and mainly a consideration of being organised, polite and hygienic.
Here's a few simple guidelines to make things easier.
Read their profile, and read it again!
Read Her Touring, Availability and Service Information.
You've viewed so many beautiful women's profiles that your head is swimming. The pictures are so evocative you're overwhelmed!
It's difficult to put a face to a name at this point, let alone remember which providers offer short notice appointments or require notice. Who is touring at the moment or at the time of your proposed date? Who is local to your city of Sydney, Brisbane, Melbourne etc?
It seems understandable from your end that you may finally just text the number beside a picture of an irresistible beauty and simply ask if she is in your city, or if she is available today.
However, what you must understand is that a high end escort may not respond to your message if you have not read her touring, availability and service information.
She may have received an avalanche of enquiry on the day you contact her. She must reply to the messages that are clearly relevant first, to save herself countless hours of dead end administration.
If you have a particular type of experience in mind, it's also important to check if the companion in question provides it. This will be noted in the services section of her information.
This is a special treat for you, so add to your excitement by putting aside time to be thorough. Sit down with a notepad and pen and note the names and availability of the escorts you are interested in seeing to avoid falling down the rabbit hole of online information. Consider reading some testimonials and checking out an escort's social media to ascertain whether you might be a good match in terms of personality.
When you have your list of who you would like to see and when you would like to see them, crosscheck with their availability. Now you are ready to reach out and enquire.
How to make first contact with an escort
Introduce Yourself Immediately and Give Clear Information.
What's a polite way to make first contact? Briefly, directly and with clarity.
Giving your first or preferred name immediately invites rapport. Now you are a prospective client, not an anonymous telephone number.
How about the essential details?
What date and time would you like to see her? How long would you like to spend in her company? Are you visiting her (Incall) or will she be coming to you? (Outcall)
Would you prefer a GFE or PSE type of experience?
Remember, your name, the date and time are the most important details to begin with. Escorts can work with that information and will happily advise you on the other details if you let them know you aren't sure of the options.
Provide a Deposit or Screening Information When Required.
The majority of luxury escorts require a deposit and/or an escort reference to secure a booking.
The reasons for this are practical. Time management and safety. Private escorts require sufficient time between bookings to prepare themselves and their environment for company, so most will have their appointments and projected income planned for each day they work.
If clients are notably late or do not show up, it can completely change the outcome of their working day. A deposit creates a firm commitment between both parties and can most likely be paid in a discreet way.
Prospective clients may also be asked for an escort reference or proof of identification.
An escort reference is the name of another sex worker whom the enquirer may have seen recently. In this case, the reference can provide a cross check and confirm identity, reliability and a safe encounter. Proof of identification may be requested in the case of an enquirer not having an escort reference or if the escort has been invited to visit a residential address.
Please understand that requests for deposits, references or identification are only motivated by the need to protect income and personal safety. Escorts must protect themselves.
Be respectful and kind
Be Mindful of Your Personal Hygiene.
No doubt you are on top of this element in your daily life. But your date with an escort is a lot more personal than just another business meeting. Be prepared to get close!
Your companion will offer you a shower on arrival and you must accept it unless you have just stepped out of one at home or in your hotel room. Your oral hygiene is of the utmost importance. If you want to be a star client, go one step further than the mouthwash provided for you and bring a toothbrush. Don't overdo it on the cologne. Really soap up in the shower in every single crease and crevice, if you get my drift.
The fresher you are, the more uninhibited your escort will be likely to feel.
Communicate Your Needs Clearly
A luxury escort may be extremely well versed in providing for a wide range of different erotic tastes and personality types. Yet her talents do not generally extend to mind reading. Find your voice. If you enjoy conversation as extended foreplay, mention that you would like to have a drink and chat in your time together. If you want to explore a particular position or you prefer more oral sex to intercourse, mention it politely. If you'd like her to take the lead, tell her.
Some communications need to be made prior to meeting. If you desire to explore any act that might take more of her time to prepare for, such as a role play, let her know well in advance.
Escorts want you to have a pleasurable experience. Let your companion know the best way for her to provide this for you.
In summary, making a good impression with an escort is easy! Don't overthink things, simply be sure to read information correctly, be polite and direct communicating both booking details and sexual preferences and be very mindful of your personal hygiene and the two of you will have a wonderful time!