How to plan for a successful tour
How to plan for a successful tour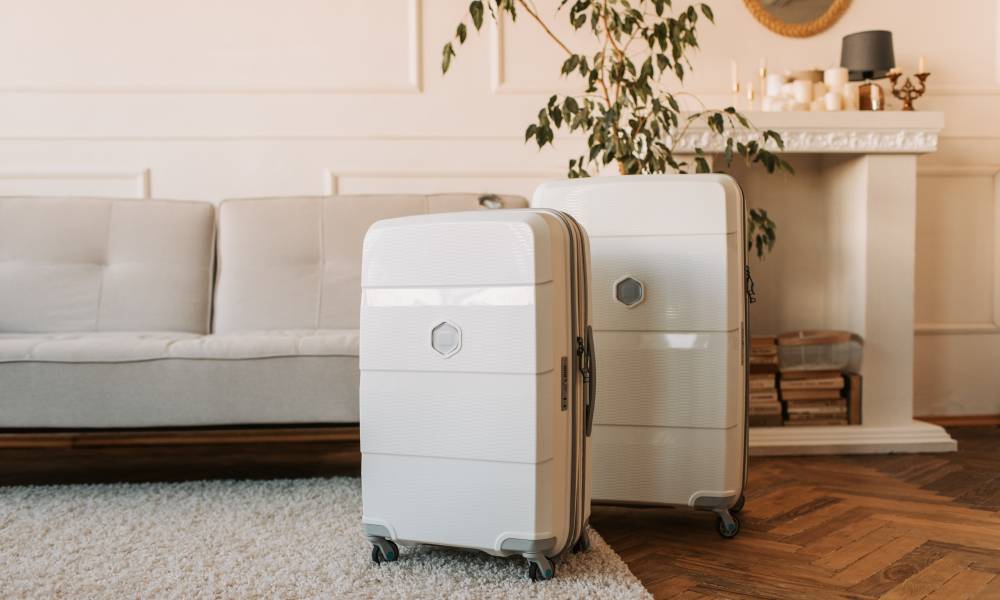 Whether you're a touring escort or the majority of bookings you do is in your base city, touring can be a financial risk. The initial outlay of a tour can be costly. These upfront costs can include flight or travel costs, accommodation and general expenses. Often, accommodation and flights can't be changed when a date change occurs. Efforts in planning a tour can aid its success. In this article we give you some tips and consideration to help plan for a successful tour.


How to plan a successful tour
Perhaps clients have requested you visit their city, or maybe you just need a trip away. A little work and a little pleasure? Whatever the reason, touring is great opportunity to make a profit, while enjoying the luxuries of travel and holidaying. Often it can be a great idea to plan a tour around a personal trip.
A successful tour can be a great cash injection for your business, having set and limited dates that a client can see you between, encourages them to secure a booking during your visit.
Here are some tips on how to plan for a successful tour:
Research whether the tour could be viable
Don't take one client's enquiry as the confirmation you needed to announce and book a tour. Escorts often deal will time wasters and on a touring schedule escorts must do all they can to secure genuine clients.
Use Dakota Dice blogs and announcements to mention a possible tour to the desired city. The upcoming tour will then be posted to your twitter if you utilise Dakota Dice twitter sharing module.
Tweet the possible tour to your twitter followers and get the word out. See what reception you have, this will give you a good idea to gauge whether its viable or not.
Choose the right tour length and dates for the tour
It is helpful to search events and dates when planning a tour in a city. If there is a popular event on, accommodation and travel may be far more expensive than initially expected. Although if you can align a tour with a great event such as a conference your tour may be even busier.
Some escorts may find they are busier specific times and days of week, plan your tour around your busiest times. These popular days and times can also be different in each city. For example a city like Sydney may be busier day time and weekdays while clients are at work in the CBD. Due to the efforts of public transport and travelling into the city, they may opt for bookings on days they're already there for work reasons perhaps.
Often you wont find out the best days and dates to visit until you've completed an initial tour. So its especially important to keep costs as low as possible in order to maximise profits.
Weigh up the initial outlay and decide whether or not the tour could be profitable. If you can secure a long booking with a deposit or multiple pre-bookings with deposits in that city, it can reduce the financial risk as you can cover most of the initial outlay with deposit income. The earlier you can announce your tour, the better.
Choose appropriate accommodation and flexible flights (if possible)
Choosing the right accommodation and method of booking can aid your tour immensely. Some booking platforms such as Booking.com have an option to book a room with flexible dates or bookings that allow last minute cancellations. This is a great option to use of you aren't quite sure if your tour is going to go ahead or not. These types of bookings may be slightly more expensive but it ensures easy cancellation and date changes instead of forfeiting the entire amount.
Platforms such as hotels.com use reward and loyalty systems; after x bookings you can obtain a few free nights stay.
Booking directly through the hotel or accommodation website with a loyalty card may also be a great idea to gain points towards future bookings- make sure you check on the cancellation policies and change date policy if the tour is not yet a definite.
Book your accommodation and flights as early as possible in order to save the most money. Keep in mind most airlines will charge for any flight time or date changes.
Choosing appropriate accommodation is also crucial for the success of your tour. Keep in mind platforms such as Air Bnb have banned sex workers so be aware of this risk.
Try to choose central and easily accessable accommodation for clients with access to parking. This may be central CBD or city fringe- or a location easily accessable by public transport. You may opt to even ask a client for some recommendations, usually they are more than happy to suggest a couple especially if you aren't familiar with the city. Personal preference for escort tour accommodation can include:
Apartment building with intercom access- apartments are great as you can book a 2 bedroom/2 bathroom location for a more comfortable tour. Often apartments have laundry facilites too. Intercoms provide both security and discretion and provide secure after hours access. Though apartments can be more costly than hotels.
Hotels centrally located with no key swipes. Key swipe or security access can pose an issue when discretion is key. Key swipes can be a love hate relationship in regards to escorting. The extra security is helpful for sex workers, as clients can not access without a key swipe. Though meeting clients in the lobby can sometimes draw attention. It may also be difficult entering a hotel building after hours at all without a key swipe, so clients may need to be met outside.
Every escort has a preference for accommodation and you must run your business the best way for yourself.
Discretion is key. Running a commercial business from a private hotel may be banned or against their policy. Do your best to stay discreet and to not draw attention to yourself.
Work out how many bookings are required to cover costs and profit
Once you have tour dates in mind, and have an estimate of tour costs. It can be helpful to figure out how many bookings you'd like to take in order to make a profit. Some escorts have a dedicated schedule, some prioritise long bookings. Do whatever works best for you.
Advertise the upcoming tour
Often escorts advertise the possible tour to figure out if its a viable option financially. This is done to gauge client interest. If enough bookings are secured with deposits, then the escort books the tour in.
If there are not enough interested clients the escort may cancel the tour and refund deposits or offer to credit the deposit to a future booking or tour.
By making sure the flights and accommodation options are booked in a flexible way, it ensures minimum financial risk.
Tip: Once dates have been decided book a 'cancellation allowed' booking for accommodation. Then once you have confirmed the tour is a definite (enough bookings and interest), you can cancel and re-book accommodation with cheaper options if available. This method secures a price for accommodation (in case it rises) but also allows you to shop around once the tour is confirmed.
Deposit policy or minimum booking length policy
Majority of touring escorts have a deposit policy. Deposit policies help reduce the financial risk of touring. Deposits for bookings cancelled by the client are usually non-refundable. Though the exact conditions of the deposit policy are unique and different for every escort.
Write the basic conditions of your deposit policy on your Dakota Dice profile. Or be sure to send the policy conditions to a client before they pay the deposit.
Deposits can often be a percentage of the total booking or $x per hour for the booking duration. Whatever works for your business.
Deposits help negate and cover the initial financial outlay of a tour.
Other helpful tips
Flight schedules don't often align with hotel check in policies of 2pm-3pm (usually).Calling the accommodation and requesting an early check-in can ensure you are un-rushed and can rest and prepare for work. If your flight is extremely early (6am), it may be worth securing the night before, which will enable you to check in on arrival.
Some accommodation options offer a 'grocery' shop- this can be helpful if you have a hectic schedule to stick to. Allowing some time after a arriving in a city to do a quick grocery shop is a great idea. Those hunger pains can strike at anytime and being stocked up on delicious treats and food will help your tour run even smoother. No ones likes to be hangry!
Getting out and exploring while on tour can be challenging. Mentally and physically you may be feeling fatigued and often the motivation may be lacking. But try to get out for a quick walk and coffee or catch up with a friend or colleague, the benefits of being out and about will help immensely.
Getting burnt out on tour is all too common. You are number one. Take care of yourself!
Taking photos in identifiable accommodation and posting to social media may infringe on your privacy. Many hotels are very identifiable and if you'd like to stay discreet try to post images with a non-identifiable background.
If possible try to make sure you have a relaxed day or two (or more) once you arrive home. You may need time to relax and rest after touring.
Read more helpful articles and blogs in our escort resources blog area.