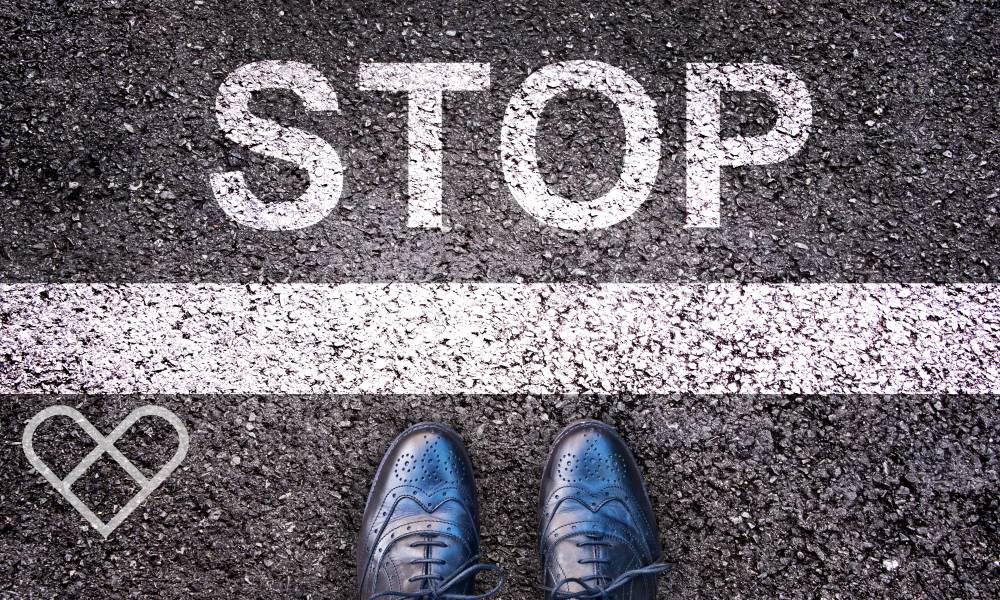 The smoothness of a good professional escort experience can be so natural it may feel as though the two of you aren't even in a booking. This is, of course what every client is hoping to experience and what every independent escort desires to provide.
Yet the scaffolding of such sorcery is, and must be dependant on a system of well established personal and professional boundaries on both sides. When clientele intrinsically understands and respects these boundaries, they can remain unspoken and a beautiful harmony is maintained.
Unfortunately, through inexperience or lack of perception, clientele can unwittingly push an escort's boundaries at times.
This article will discuss the different categories of escort boundaries, some of which may not be immediately obvious. I'll also detail how to avoid putting yourself and your companion in an uncomfortable, awkward or unsafe position, as well as why respecting escort boundaries is so essential to a optimal experience.
Boundaries of Availability and Respecting Her Time.
You can't stop looking at her Dakota Dice profile in the lead up to meeting her.
Of course your fantasy is that the divine creature you have spent more than a little time ruminating over is waiting for you right now. She rolls out of bed looking doe-eyed and clad in an unbearably inviting negligee. She's ready for you any time.
This, unfortunately, is too good to be true. Your goddess is a real woman with real responsibilities. To create the bubble of magic you'll share, you need to establish with her what time you will meet and precisely where.
There are other elements to consider. If you happen to arrive more than a few minutes early for example, you must understand that she will still be preparing to see you and may feel flustered. If you are running more than a little late and have not notified her, you will put her in the uncomfortable position of either having to shorten your booking or re- organise her timetable on the fly, neither of which lead to optimal relations.
It also probably feels natural to not want to leave her after a wonderful session. If this is the case, it's polite to ask if extending the booking is a possibility. Never put your escort in the situation of having to tell you that you have overstayed your welcome. It's unpleasant for both of you!
Boundaries of Discretion.
Discretion is the cornerstone of the sex industry and goes both ways. Yet this term is mostly utilised in regard to the client's personal information. Whilst this is, of course of paramount importance, there is another type of discretion that is less frequently considered.
All parties must be mindful of discreetly arriving at and departing a meeting.
Many escorts work from home or from an incall apartment they have rented for that purpose. Imagine the problems that may arise for her as a result of gentleman callers loitering outside her dwelling. Make your entrance and exit swift and low key.
Likewise, if she is visiting you at a hotel, pinpoint a meeting place that is easy to find. Let her know what you are wearing so she can spot you rapidly. Never leave her waiting outside a lift without an access key where the concierge will almost be guaranteed to ask her if she needs assistance. Be mindful. Keep your escort as comfortable as she is obligated to keep you.
Personal Information Boundaries.
When a conversation is easy, it may feel natural to ask questions that would generally arise in the world outside the booking.
Do you have a partner?
Do you have children?
What are you studying?
Whilst these questions may not be completely out of bounds for all escorts, it is worth considering that these topics and others that are similar in nature may be too personal for your companion to desire to respond to. Many sex workers do not wish to discuss their private lives with clientele at all and may feel awkward when asked these questions.
A great rule of thumb is to allow her to volunteer the information if she wishes. For example, if you are having a great conversation about your career as a medical professional and she is studying nursing, she may feel comfortable to share that information with you. Then you can speak on it freely.
Don't probe for personal information. There's plenty of other great topics to chat about, such as music and film, restaurants in the city you are meeting in, wine, how gorgeous she looks right now.... keep it light or let her simply respond to you until guided otherwise.
Service Boundaries.
Sometimes a client can misinterpret the well facilitated flow of an enjoyable booking to mean that an escort would be willing to re-negotiate her physical boundaries in the heat of the moment. This is always a mistake. Attempting to negotiate what a companion has already decided she is comfortable with is nothing like asking a chef to alter a restaurant dish. This is her body. As a client, you do not know the reasons for her limitations and nor should you. Pressure is never acceptable and will certainly lead to distrust.
Please understand that as powerful as independent escorts are in their element, there are also nuances of vulnerability at play. If she agrees to something under duress, even if it may feel playful to you, this can be at best very uncomfortable for her and at worst coercive and damaging. She may not even feel as though she can voice it at the time. Don't even have that conversation. Just enjoy what is on offer in her service repertoire or see another escort who offers what you are drawn to.
Healthy boundaries are a necessity for the very best client/escort relationships. With a little bit of tact and awareness in regard to respecting her time, discretion, personal information and service guidelines, you and your chosen companion will be building marvellous rapport in no time. She will feel secure with you and you will reap the benefits.