The decision to hide or show your face as an escort
The decision to hide or show your face as an escort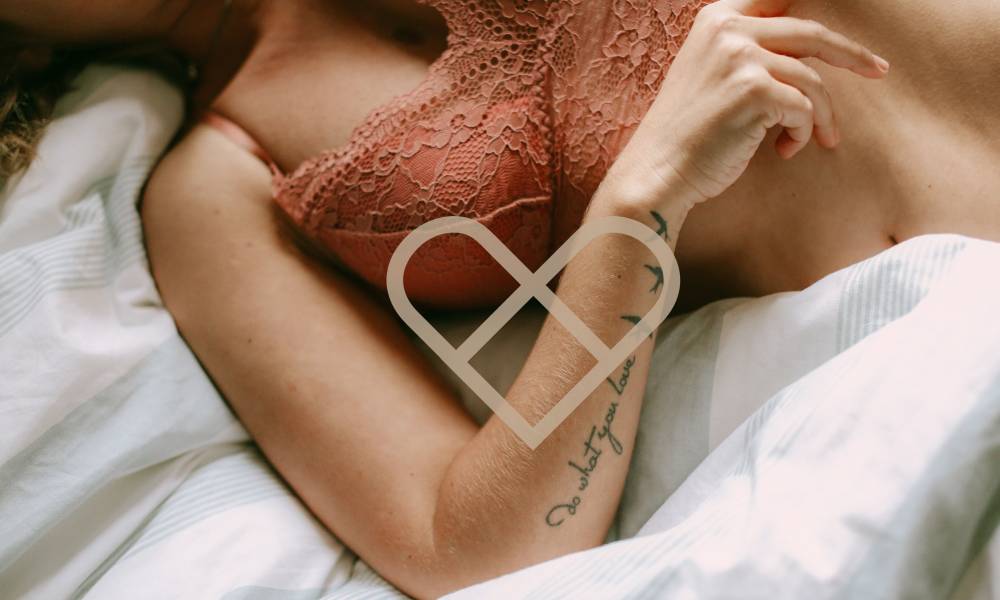 The decision to hide or show your face as an escort
Escorts have a huge decision to make. Show their face, or to hide their face. This is a very important and personal decision and shouldn't be rushed. Don't feel pressured to show your face just because others are doing so. There are benefits to hiding your face, and won't hinder your success especially if you invest in your brand and marketing. Consider all implications and consequences of revealing your physical identity before doing so. In this article we discuss some of the considerations and the benefits of showing your face vs. hiding it.
Face out considerations
Stigma surrounding sex work and future discrimination
Most people are well aware of societal stigma surrounding many forms of sex work, escorting included. Many 'civ' professions or industries may discover your involvement in the sex industry and deny employment. If you decide to be a face out sex worker, this is something you need to consider. Do you have intentions of working in another industry? One that may discriminate even if they aren't meant to. If the answer is yes, face hidden is the safest option.
Family and friends knowing your work
Revealing your face drastically increases the chances of friends and family discovering your work. Or you being outed to them by someone who recognises you.
Identified by clients in public settings and personal online profiles
Face out escorting will make you identifiable in public and other online profiles. Escort directories receive huge amounts of traffic daily. In a perfect world others would respect your privacy and let you be if they see you or find you. This is unfortunately not always the case. This can result as a inappropriate breach of privacy, being approached in public or personal social media being contacted.
International travel
Face ID software is becoming more prominent in regards to overseas travel. Some countries such as the US for example may be able to identify you through software and discover your involvement in the sex industry through a search. This may result in restrictions to you entering overseas countries.
Internet data never deleted
This is a big issue; there are many illegitimate 'escort websites' who scrap or steal escort profiles and upload to their own websites without permission. These websites can be extremely difficult to contact and force to remove, often requiring legal action. As a face out escort or face hidden escort, there is a chance you will never get your escort persona off the internet. Something to consider before showing your face.
Seperate personal life and work
As a face out sex worker and the reasons stated above, it may be more difficult to seperate your personal and work life completely.
Face out benefits
Larger client base?
Many clients do prefer face out escorts, this is because they prefer to see what someone looks like before they make a booking.
In saying this, hidden face sex workers are still very successful. The opportunity for a larger client base shouldn't be the reason you decide to show your face.
Easier marketing in some aspects
Taking cute selfies for your Dakota Dice profile or twitter may be a little easier being face out.
Decreased stress/risk regarding being 'outed'
If you're a face out sex worker, you've already probably considered all implications and have either accepted there is a chance people in your personal life will find out, or you have decided to be open about sex work.
The risk of being 'outed' or someone trying to intimidate or manipulate you with 'outing' you to friends or family is perhaps reduced as a face out sex worker.
face hidden benefits
More privacy
As per the considerations listed above, as a face hidden escort you will not likely be recognised in public by people browsing escort directories, or your personal life invaded. Hiding your physical identity drastically reduces these chances and probabilities and offers more privacy. Thus allowing further seperation between yourself and you escort persona, which might be beneficial for mental health and/or social reasons.
Some discreet clients prefer face hidden escorts
Some discreet clients may prefer face hidden escorts or 'less identifiable' escorts for social outings and dinner dates.
Conclusion
The decision to show your face in your advertising is a very personal one, it is important to consider all implications for your own situation before doing so. Once your face is on the internet it is very hard to remove.
With great marketing, images and detailed profile the decision to keep your face hidden won't hinder your success.
If you are undecided, sit on it a little longer. There is no rush! Perhaps reach out to another escort and ask their personal experiences. There may be some aspects that you haven't at all considered or you wont realise these until later down the track.
Dakota Dice profiles offer blurring
Our image upload area offers photo blurring to easily hide your face or blur certain aspects of your images.
Visit our blog area to read more escort articles.