The difference between a porn star escort and a girlfriend escort
The difference between a porn star escort and a girlfriend escort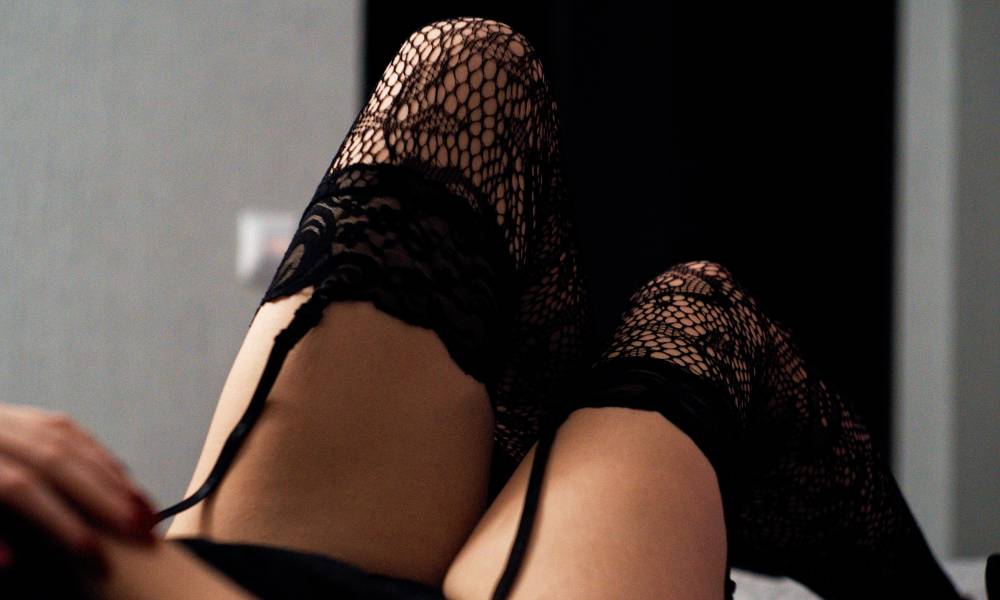 The difference between a porn star escort (PSE) and a girlfriend escort (GFE)

So, are you new to the world of escort services? Then, of course, you must be nervous and would have tons of questions in mind, right? But, there is nothing to worry about, and if you have the correct information, all that nervousness will be gone.
If you have landed on this page, you must be sex-deprived and looking for some fun. Assuming this would be your first encounter with an escort, you should have some information before booking one so that you are confident when you meet her and don't make a fool out of yourself.
Being with an escort can be a heavenly and once-in-a-lifetime experience, and if it's going to be that once, why not make it worth it. So here are a few things you should know about before booking an escort service.
Types of escort services
The world of escorting has evolved a lot over the years, and now it's not just about the regular sex but a lot more. There are various services offered by the escorts or escort agencies according to the client's needs, and there is no end to it; you can get anything you want.
So before you book an escort, you must know a few of these services that are offered and the differences between them. Dakota Dice private escorts offer different adult services as they are independent sex workers. Make sure you read their escort profile to make sure they offer the erotic experience you desire.
If the escort you are interested in seeing, doesn't list their services simply send them a well worded and polite email or SMS asking about it.
Search for an escort by erotic experience
Dakota Dice escort dorectory offers state of the art features and functionality. Refine your search after selecting a location to include types of services you would like in your escort booking.
Our galleries will [populate with only escorts who match your search.
Booking your next companion has never been easier.
PSE
PSE stands for the Porn Star Experience; you must have gotten a hint about it. A service comparable to a 'porn star' may or may not include more novelty experiences.
This service would be best for you if you want to live out all your wild and kinky fantasies, just like the ones in a porno, and the PSE escort would love to do it all with you.
GFE
GFE stands for the Girlfriend experience. A service comparable to a 'girlfriend' may or may not include more close intimacy.
This service would be best for you if you want to feel the sensuality and make love just like you would have with your actual girlfriend. A GFE escort will also take care of you, just like your real girlfriend.
This is a service where you will be pleasured in a massage session, which will be sensual and steamy. All you need to do is relax and enjoy whatever is happening.
This may or may not include intercourse.
You must have understood what it means by Doubles, and yes, you are right; you can book two escorts at a time for a threesome and live that dream. But not you would specifically search for those who are up for a three-way.
These were a few of the services offered by an escort or an escort agency. I can't say for everyone, but escorts in Sydney definitely provide these services; not only these, but they have a lot more to offer.
Questions you should never ask an escort.
It is a good thing to have a conversation with her, but there are specific questions that you should avoid asking at all times.
Read our blog here.
Never ask anything about her personal life. So don't ask things like; Do you have a partner in real life? Or Does your family know about this? Or anything else that you think is personal.
Never ask her to reveal her identity, as it is discreet most of the time. Also, please don't ask or force her to connect on any social media platform or to meet you apart from her working hours.
Things you can ask or share with an escort.
As I said that having a conversation is a good thing, but getting personal is not; there are certain things that you can ask and talk about with the escort. These small conversations will break the ice and make both of you comfortable.
Red our blog here on coversation starters and acceptable topics.
Ask if she would like to drink something. Having drinks together can be a great idea, as it will loosen up the tension in the room and make the atmosphere light. But again, don't force her if she doesn't want to.
You can talk about what you like, and it would be best to tell her in advance about how you would like to do it or if there is something you want her to do. It would be beneficial for both of you if you talked before so that you can have a wonderful experience later.
In conclusion
It doesn't matter if you are paying for it; one thing you should always keep in mind is to be respectful and within limits. You should not force her or yourself to do anything that you might regret later.
Make a booking with escorts Australia wide
Dakota Dice advertises private escorts Australia wide. Search for GFE and PSE escorts in Sydney, Brisbane, Melbourne, Gold Coast, Perth, Canberra, Adelaide and Hobart.