The importance of our strict verification process
The importance of our strict verification process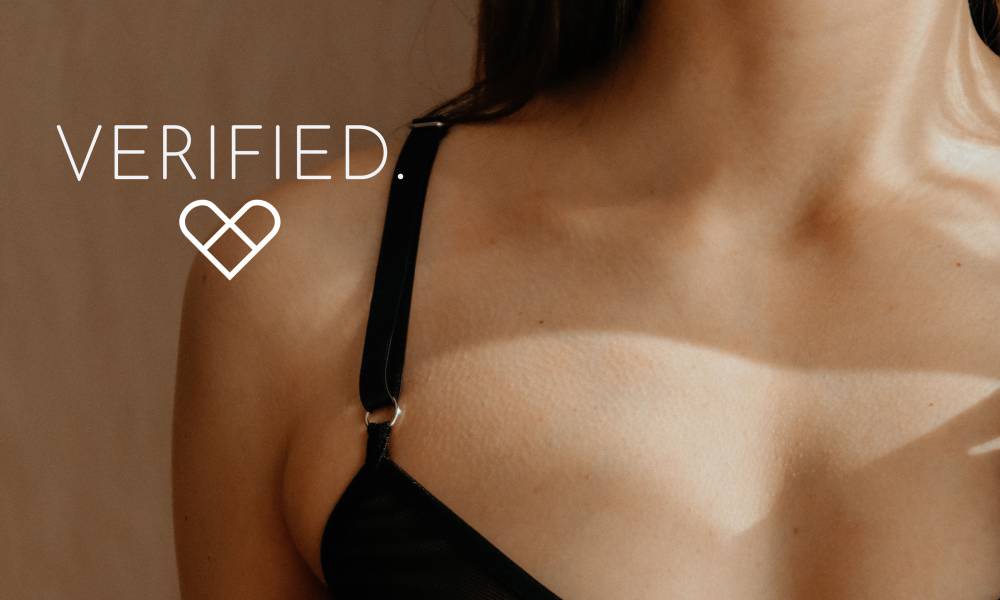 Dakota Dice Australia implements a very strict and thorough verification process for all new escorts who submit their profile. A strict verification process is intended to eliminate fake, untrue and stolen profiles. Often scammers (or catfish) may steal images of established escorts to pass as themselves in order to steal from potential clients. Also an escort may steal someone else's photos or profile information to pass as their own as it's far less work than doing it themselves. In this article we explain our some of our processes, and list some of our extra functionality to help clients validate an escort profile.
The importance of our strict verification process
Our number one priority is our advertisers.
We place such an emphasis on thoroughly verifying profiles to protect all current escorts and advertisers on Dakota Dice. Scammers or those whom steal images and profile information are inherently intending to dishonestly financially benefit from another escort's hard earned reputation, branding and marketing. If these fake profiles were to be approved, they could have a severe detrimental effect on the 'real' escorts brand and reputation.
Clients peace of mind. Dakota Dice, a trusted brand.
Dakota Dice appreciates all client users using our platform, our goal is to provide not only advertisers with a top tier advertising directory but to also provide this to client users. We verify all escorts to ensure that our brand can be trusted amongst client users. Clients can browse Dakota Dice knowing we only allow thoroughly verified and independent escorts to advertise with us and that the escort profile that they are viewing is true and is accurate.
Our verification process
There are many different methods we use to verify new profiles, here are a few:
This may seem simple, but we require that all emails are confirmed that are attached to a user profile (both client and escort users). This step is a first in confirming contact details.
We require all escorts to submit a verification image to confirm they are the person in their images. This can be challenging with face hidden escorts but we do have extra requirements to prove they are the person in the images submitted, and that the image has been taken recently.
Anytime an escort uploads a new profile image, it is moderated along side their verification image. This is to ensure someone can't submit a profile and then decide to steal images/ use images that are not of themselves.
Check for other advertisements and personal website
We check for advertisements on other platforms and if they have a personal website. We understand new escorts may not have any of this information or that they decide to only advertise on Dakota Dice, but we we still do a quick search.
Cross-check all information listed
We make sure contact details (email, phone) listed on other sites match the Dakota Dice profile submission. We also check rates and bio are similar. We check links to social media accounts are the same.
If we require further verification we may also view how many images have been uploaded to Dakota Dice vs how many image sets exist on other profiles. We may reach out to the escort via twitter if their account is new and ask that they repsond to confirm the handle.
We understand that keeping all advertisements up to date is challenging and contact details may change. We simply reach out via another medium to confirm they themselves have submitted this profile.
Dakota Dice functionality assists with verification
All Dakota Dice profiles have a selfie gallery. This is a great way for escorts to show clients some cute selfies and helps to validate their profile further.
Personal website link and twitter link
Underneath an escorts 'about me'/ bio there is a link or two. These will take a potential client to the escorts social media and personal website if they have one. This is a great way for clients to gain more insight into an escorts personality or view more images, selfies and learn a little more about who they are and what they like. If you're looking for a gift idea, this is the first place to look!
The review module is turned on or off at the advertiser's discretion. If it is used, Dakota Dice has some extra programming to help prevent fake reviews being left. To leave a review clients must have a user login and confirmed email. This helps prevent escorts from leaving reviews on themselves.
It is usually fairly easy for us to immediately spot a scammer, stolen images or a fake profile. It can however be challenging in certain situations, we do then employ extra methods to verify the profile/s.
Dakota Dice only allows independent escorts on our platform, we do all we can to verify this, although this can sometimes can be challenging. We appreciate our advertisers and client users reaching out any notifying us of suspicious profiles.
Anyone who steals another escorts images will be permanently banned from Dakota Dice.
We understand the bio/ 'about me' can also be stolen, this is unacceptable. There certainly are common terms and similarities between many escort descriptions (this is why we cant use software to detect plagiarism due to the common words used). However if we are notified of blatant word for word profile plagiarism we will investigate and possibly remove the profile.
It is complimentary to take inspiration from others, it is unacceptable to steal.
We understand our verification process is thorough and may be tedious, but we do it solely to protect our advertisers and client users. If you have any questions regarding our verification process please reach out at anytime. We would love to hear from you.
info@dakotadice.com.au