Tips on how to nail your escort marketing and portray your experience
Tips on how to nail your escort marketing and portray your experience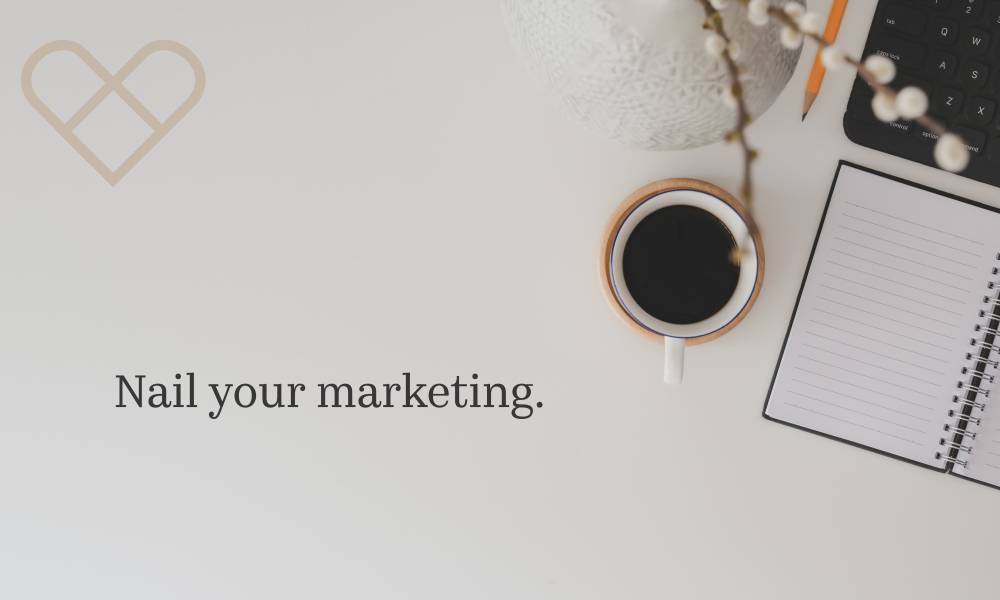 Branding is everything. Know your market
Think about it, you have a limited page of scattered images and words to sell your entire persona, that's tough! You might be thinking "How on earth can I show possible clients who I am, how I am in person, my great personality and persona. Or how can I stand out?" Don't worry, I'm here to help! Here are a few tips to help you best utilise a combination of both functionality of your profile and also outside resources. It can take a while of adjusting your profile and content to find the perfect combination that catapults you to success. Now, let's nail your escort marketing…
Establish your unique experience and base your escort marketing around that
This can be tough, you need to consider the types of services you're comfortable offering and the types that will make you feel uncomfortable in any way. Do you have boundaries between your sex work and your personal life?- Are there certain acts or experiences you would rather keep away from your sex work? These are incredibly important considerations.
It's time to decide what type of unique experience you're going to offer. The two main services to consider are GFE (Girlfriend Experience) and PSE (Porn star experience), of course there are BDSM providers too. However usually they have some experience prior to entering BDSM as it is a specialised area. Some providers offer a combination of all types of services, and some prefer only one. You do you!
Once you establish your experience on offer, your likes, dislikes and boundaries it's time to portray this to your clients through your advertising. Throughout this blog I will use GFE as an example.
As a GFE provider, you may be comfortable to offer such services as; kissing, affection, hugging and intimate touch. You may decide to portray yourself as the perfect girlfriend companion, with an emphasis on enjoying extended dates, dinners out and companion services. The perfect girlfriend.
Now, let's look at marketing tactics to help portray this GFE experience as best as you can.
Escort photos
Profile photos have such a magnificent and huge effect on how your persona is perceived and absorbed. Use images that reflect the experience you are offering. Keep your photos updated, fresh and recent.
Your feature image is what will capture a potential client's intrigue to find out more about you. Choose a feature image that shows off your favourite angles. If you utilise facial blurring for privacy, try to have yourself in your feature image in a natural position with your face turned away Sometimes the heavy blur itself can take away from your stunning image.
Use photographs to instil a feeling of comfort and familiarity in order to portray a GFE experience, photos could include; social outings, intimate and soft lingerie, photos of things people would expect to do with a 'girlfriend'; perhaps a cute room service photo, a picnic. Nail the look and feel, the colours used in images are important, you can become incredibly inviting with the correct use of your profile images. Below is an example of a GFE style image that may work to portray the example experience. The colours and lighting are soft, minimum editing and a relaxed homely girlfriend feel.
Your profile bio and information
Consider your target client, try to imagine what would entice them to book you. Categorise your information; what would, and wouldn't they want to hear? Which information is essential and which isn't?
Escort bios can all sound a little similar; but NEVER plagiarise another providers information. If you can, get creative with your bio! Let's face it, your images are the first thing a potential client will look at, but a well written and though out description will have them completely captivated.
You can use specific words that portray your experience. For example, a GFE could include a bio about being a sensual, private and intimate provider. A lover of great company, life experience, honest connections and travels. Your target client desires the intimacy of a girlfriend experience, so you can write your bio accordingly.
Utilise all functionality of the advertising platform
Dakota Dice offers functionality that can be used to help portray the experience you have to offer and help you stand out. Along with your photo gallery, there is also a selfie gallery to utilise.
The selfie gallery is important! This tool can be used to validate your profile images; you are honest, you are the person in the images, your images are recent and accurate. The more honest you can be about your appearance and experience the more you will succeed.
Nail your profile information. Try to consider your target client, if you are targeting a GFE market, perhaps remove visible services, as your client demographic may prefer to discuss these privately. Consider again, the type of information that is beneficial to include in order to accurately portray your service. This can always be difficult and may take a few adjustments to perfect, the more information you have in your profile, the less conversing you must do to lock in a booking. However, containing some types of information may discredit the way you are perceived. The goal is to include as much information as you can while still accurately advertising your experience. Again, you do you! You will figure out exactly what works for you, everybody is magnificent, and everybody is different.
Use social media to your advantage
Unfortunately, many social media platforms regulate the use of their services for the sex industry. You may find your profile is removed from Facebook, Instagram and Twitter for violating their terms of use policy.
If you do have an account on these platforms, they may limit your visibility to others and 'shadow ban' you and your content, minimising the reach your profile has.
Don't worry, there is still a good use for it:
Twitter is most commonly used amongst sex workers. It is a great medium/tool to use to accurately represent yourself even further. To validate all of the information on your profile. A potential client has found you on Dakota Dice, they can then click your twitter for a little more insight.
This is perhaps in the form of images or even just your personality via your tweets and the things you post. For this reason, its great. Use twitter to confirm your escort profile details and information and apply the same tips above to your twitter account. Market and portray your experience.
Social media can be useful to network with other sex workers, share each other's content, offer support and advertise services. It is also helpful as your regular clients may enjoy keeping up to date with your whereabouts and travel plans.
A website and mailing list
Building a personal website can be beneficial due to having a mailing list, it may be easier for your clients to keep up to date with you and your travels. It can also give you that professional edge.
Dakota Dice also provides area for your clients to favourite you and follow your movements.
Reward your regulars
There are boundaries that must be in place for sex work, and thankfully most clients do respect these. If you find yourself enjoying the company of regular's you can do little things to make them feel appreciated and returning; this can be in the form of a small discount for extended or certain bookings, you could send out an email or regular announcements to your mailing list or followers, you could even just post updates about yourself and movements on twitter. These are just some suggestions.
*In this blog I speak from only personal experience gained in over ten years of brothel, independent and online sex work. My views are not the combined view of any or every sex worker. This is simply a list of tips that have helped me personally. *